Our Process
Plan the work, work the plan
Our fool-proof approach focuses on processes that ensure every type of project's success.
1
Discovery
Let's dig in deeper. First, we learn about you—then we get to work. Sound good? We think so, here's why.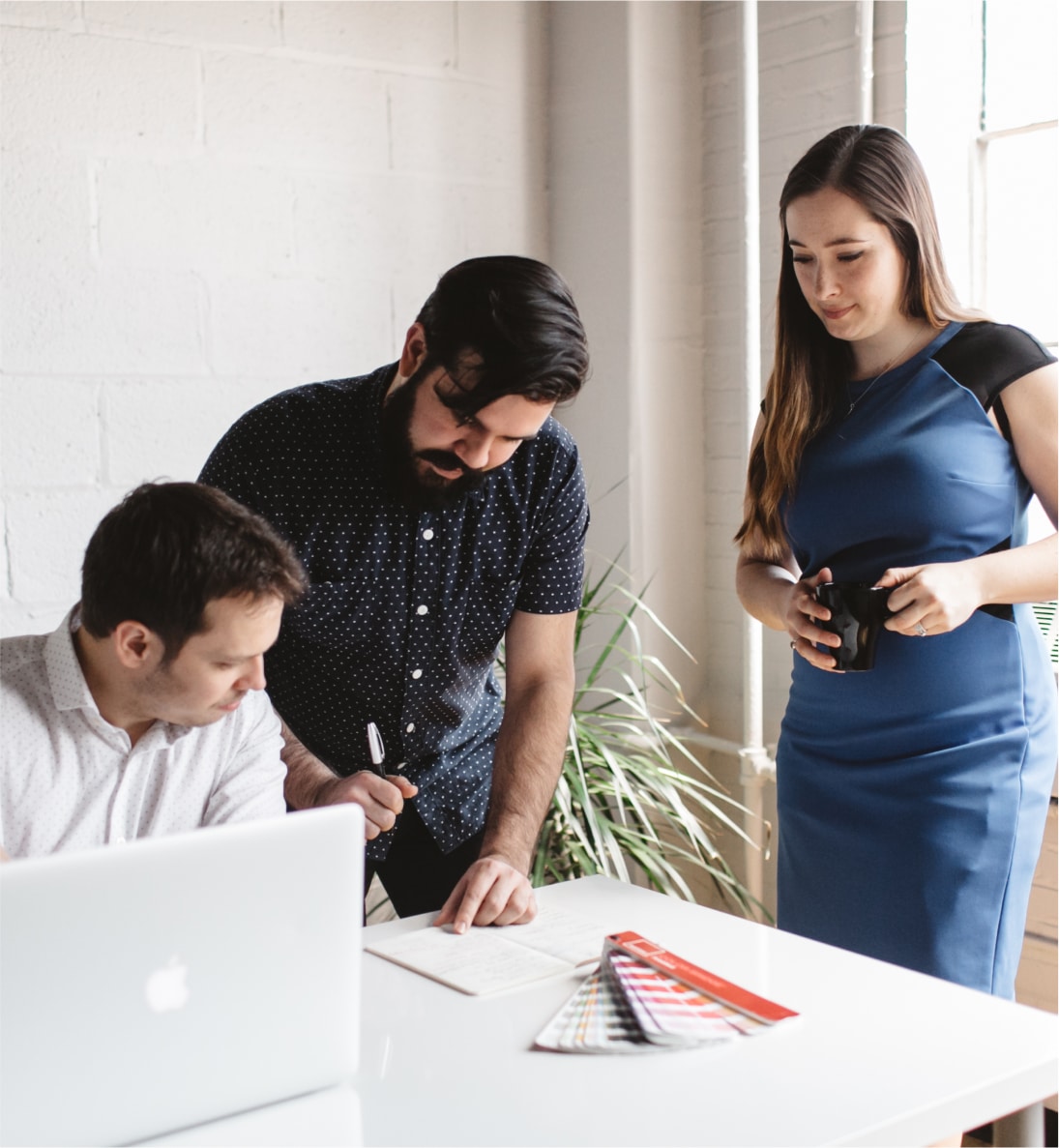 Tilling The Soil
Whether you need to transform your brand, make a website, or execute a campaign, we know it's hard to trust someone to get your marketing right. At Newbird, we're a brand agency that works with extreme care and consideration for our clients—getting to know your products and industry inside and out before we delight you with innovative design that differentiates you from competitors.
We never take a one-size-fits-all approach to any project. We know that every business has unique offerings and customers and we take the time to understand you well before developing your individualized plan.
"WE NEVER TAKE A ONE-SIZE FITS ALL APPROACH TO ANY PROJECT."
With our expert team of researchers, strategists, designers, and writers, we learn everything we can about your business and its goals: your market, its competitors, what you sell, your customers, and their pain points.
2
Project Plan
From there we plan the work, then work the plan. Meanwhile, we give you a bird's eye view of everything we're working on together.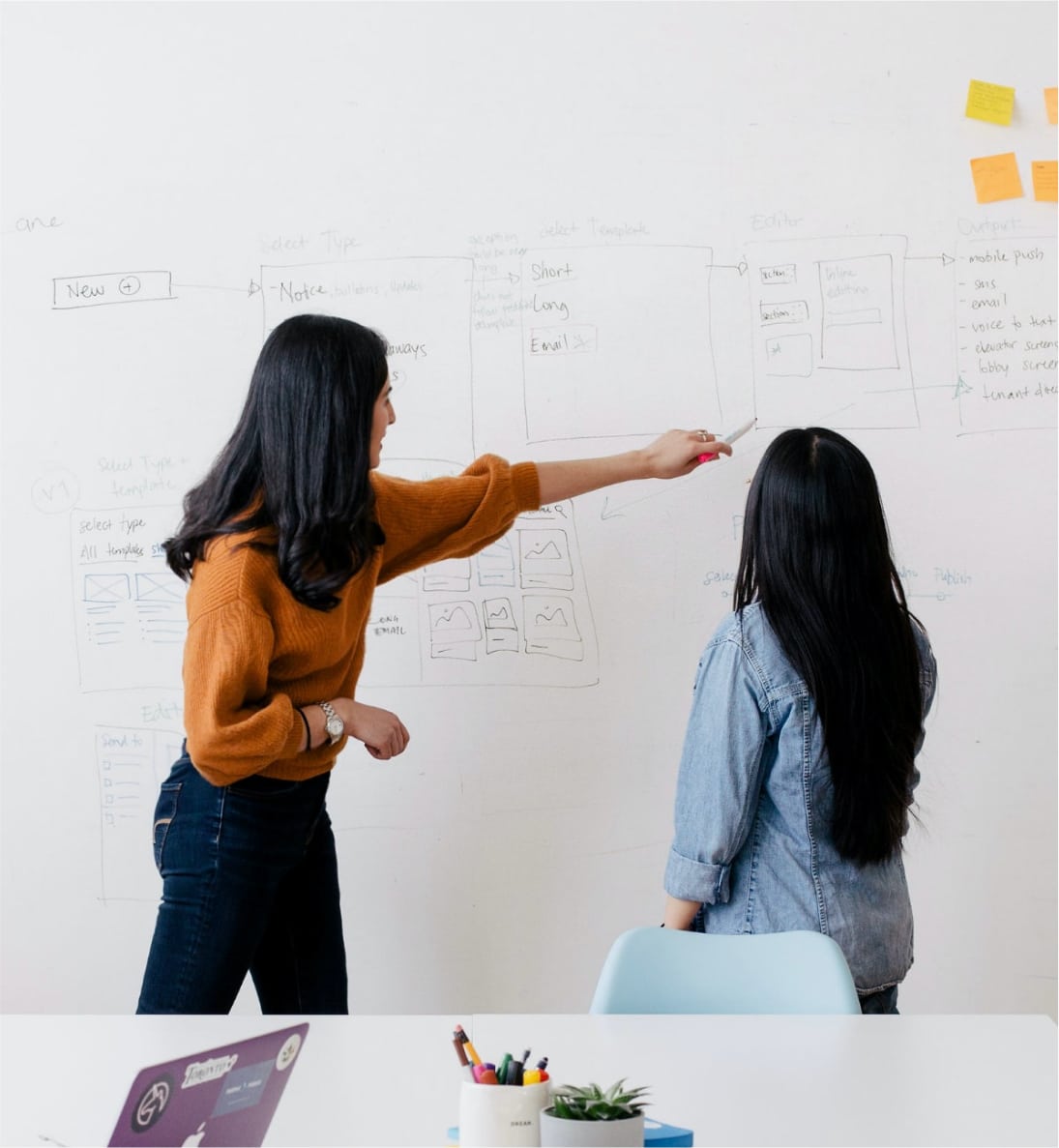 Lay Of The Land
Our strong project management system ensures transparency and communication between our team and clients. During the planning phase, we'll outline our objectives: the scope of the project, timeline, and budget. You'll be introduced to the key Newbird stakeholders who will help to make it happen too.
We've been doing this for a while (15 years), and we know that the best way to get a project done is by having an experienced professional shepherd it to the finish line: project managers with decades of experience. We use the perfect project management system that provides our clients with a visual representation of the roadmap to the finish line for every initiative. The who's, what's, when's and how's are always made clear to you on a weekly basis.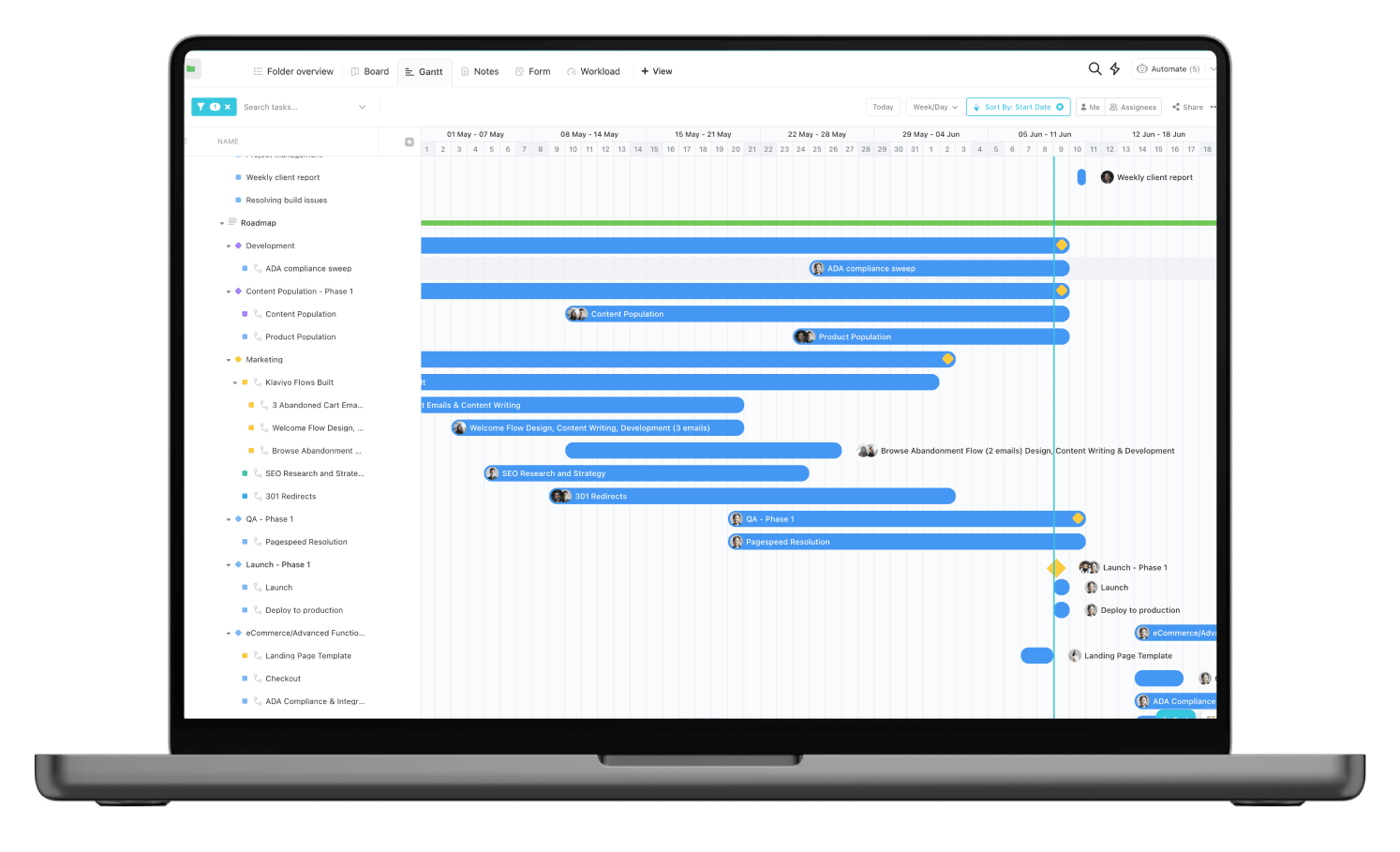 1
Strategy & Organization
We want to begin by building on a solid foundation. With a holistic approach, we'll carefully review your assets and goals. 
2
Brand & Advertising
Sure you have a logo, but that's only one part of a good brand. We help you go beyond just a visual icon to better reach and communicate with customers by providing a comprehensive guide on how to empower your brand in all future endeavors.
3
Design & Development
What does all that really get you? Branding that makes a difference, ready to take on any marketing initiative from a website to a TikTok post.
3
Project Kickoff
A solid strategy is at the heart of everything we do. We'll never kick off a project without it.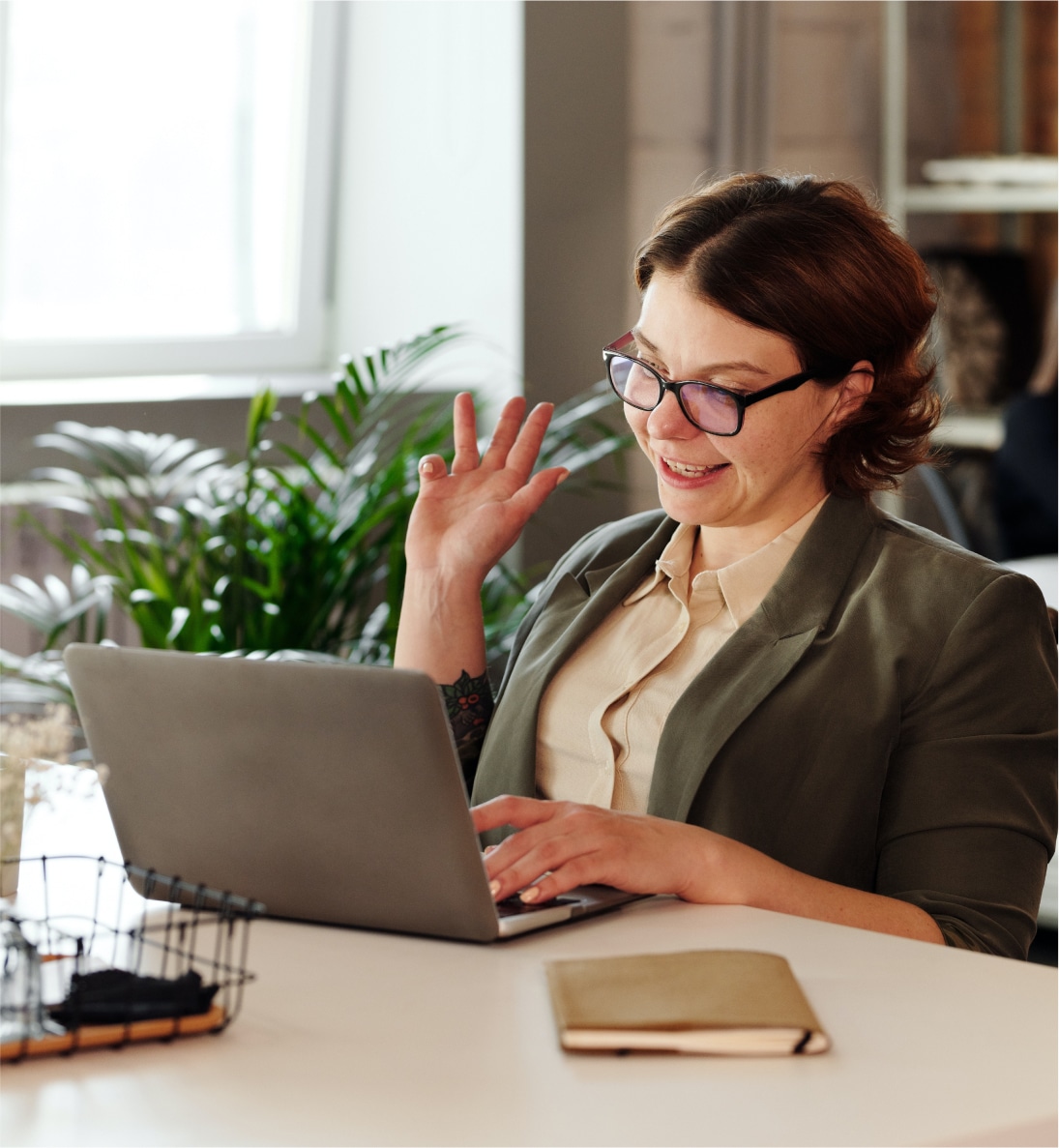 Gather Supplies
Too often agencies can dive into projects without a clear plan, often leading to wasted time and money. Not having a plan is like flying with blinders on. You might not know what you're getting yourself into or where you're actually heading. A kick-off meeting is the best way to make sure everyone's on the same page from the start.

Once we've got our map of the terrain (the goals, tasks, and deadlines for the project) it's time to fly. During a Newbird project kick-off, we'll cross our Ts and dot the Is, getting an official sign-off from the client on all the details we've discussed. We'll review the scope of work and make sure our teams are aligned.
4
Brand Foundation & Design
Strong brands are built on solid foundations: market strategy, customer mapping, messaging development, and design—all combined.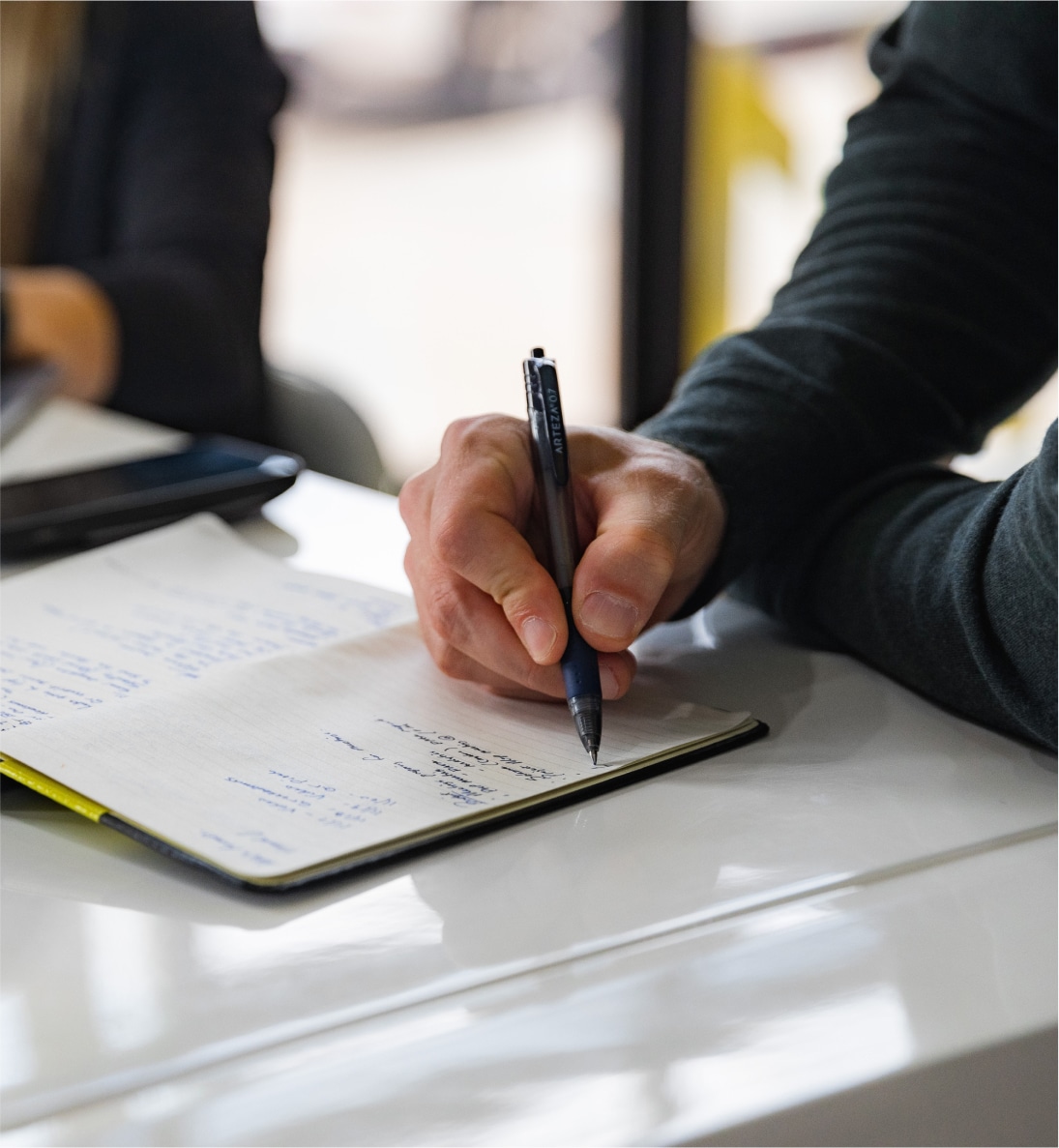 Map Out The Garden
For us, a brand is deeper than its logo: it's the soil that grows everything else in your marketing garden. From analyzing the competition, and developing an identifiable voice and tone, to creating the story and values that define your culture, and yes . . . the logo, colors, and creative execution—as a brand agency we're experts at creating the right mix so you can reap the most ROI.
Our proven process ensures a clear understanding of who and where your target market is, what differentiates your product or service from others, and how customers perceive your image. We do the work so that when we're finished there won't be any more hesitation or confusion about where to go next or how to connect with your consumers on a deeper level.
"A BRAND IS DEEPER THAN ITS LOGO: IT'S THE SOIL THAT GROWS EVERYTHING ELSE."
We know creating the brand identity for your company is personal. Essentially you have to be able to capture the essence of who you are and what you do at a brief glance. That's why we put our experience, passion, and creativity into every brand we make. Our team of brand experts gets to know your company inside out before they even touch their computer keyboard or start sketching ideas on paper—developing a deep understanding of who you are and how best to express this through your new messaging and visuals.
Your business is unique and your brand should reflect that. This is the key branding mix we'll use to ensure that you'll connect and stand out to customers—and yes, make more conversions.
5
Wireframing
We leave nothing to chance when it comes to your online presence. That's why we start with wireframes.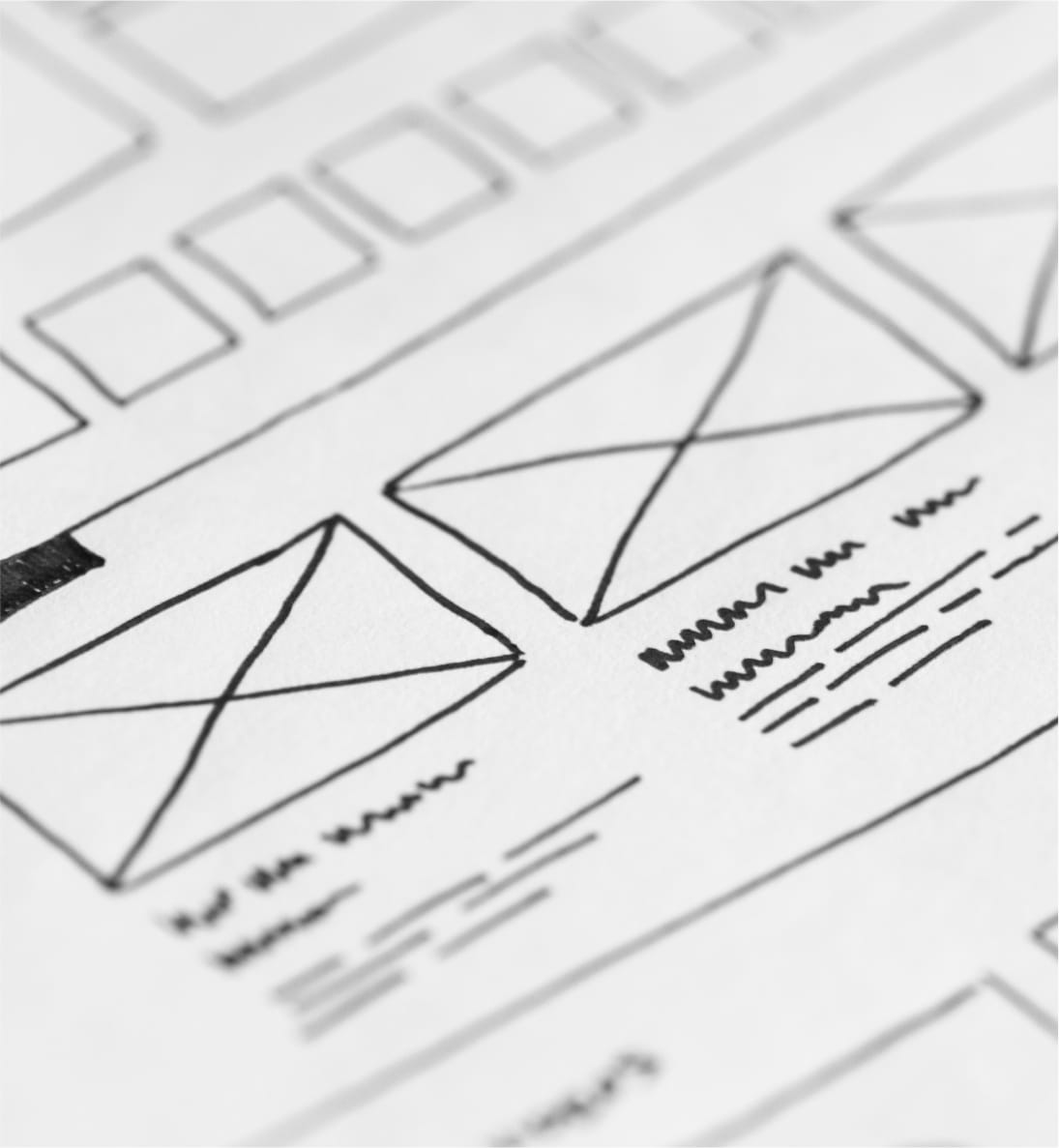 Haste Makes Waste
Over the years we've developed a seamless process to ensure websites are created with an intuitive user experience—resulting in more conversions. Our approach and experience make it easy for visitors to achieve their objectives on-site and at the end of the day, that means more revenue for you, our client.
How do we do that? With wireframes. After your brand foundation is complete, we start building the framework to create a seamless and simple user interface for your site or app. We work with you and your team to understand your current process and map out a platform that more than just works, it functions with optimal conversion in mind. We'll identify key functionality to develop a complete and approved wireframe—before we design a thing. After that, we'll focus on appearances.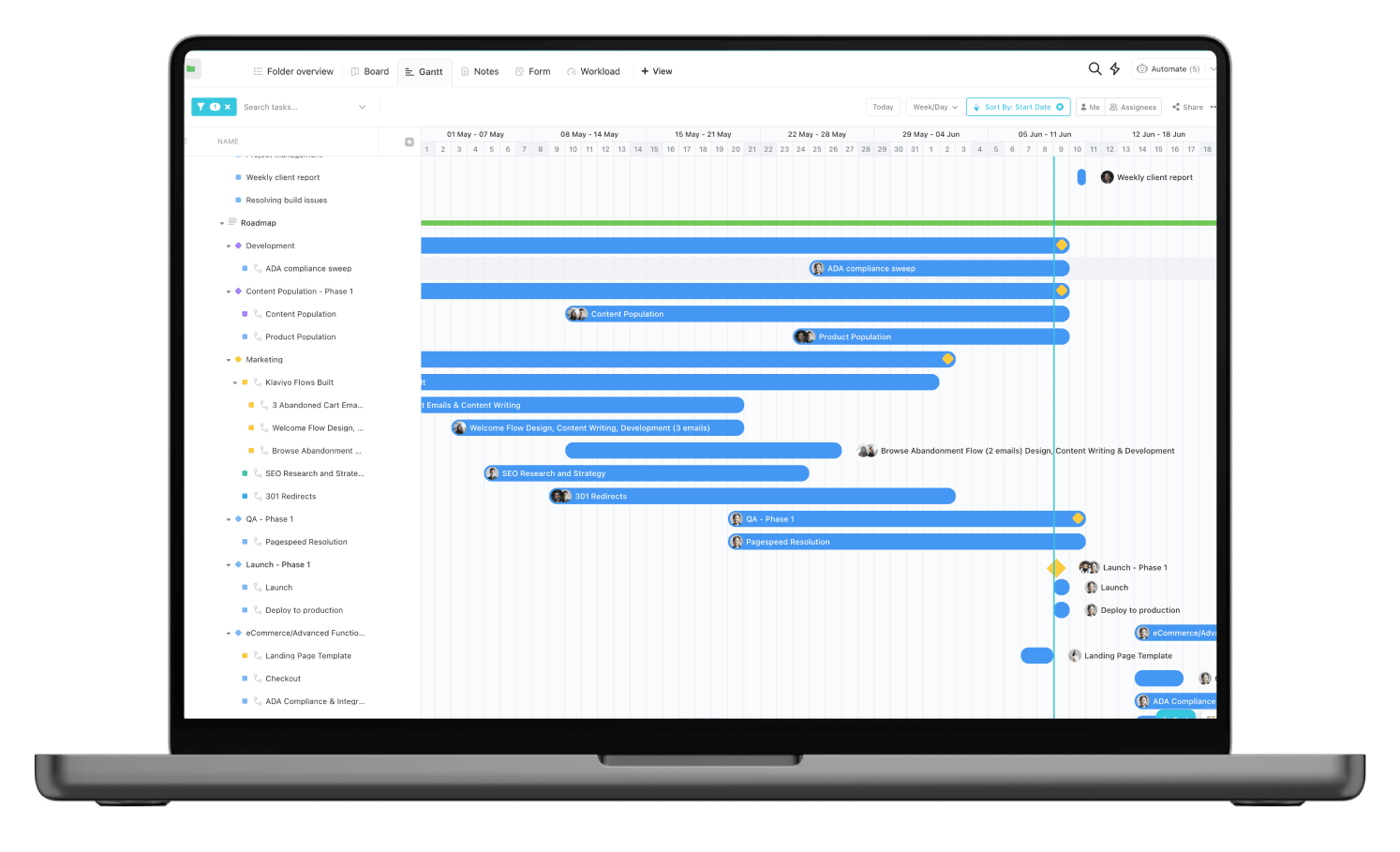 6
Web & App Design
Create a platform that's not only functional, it's beautiful.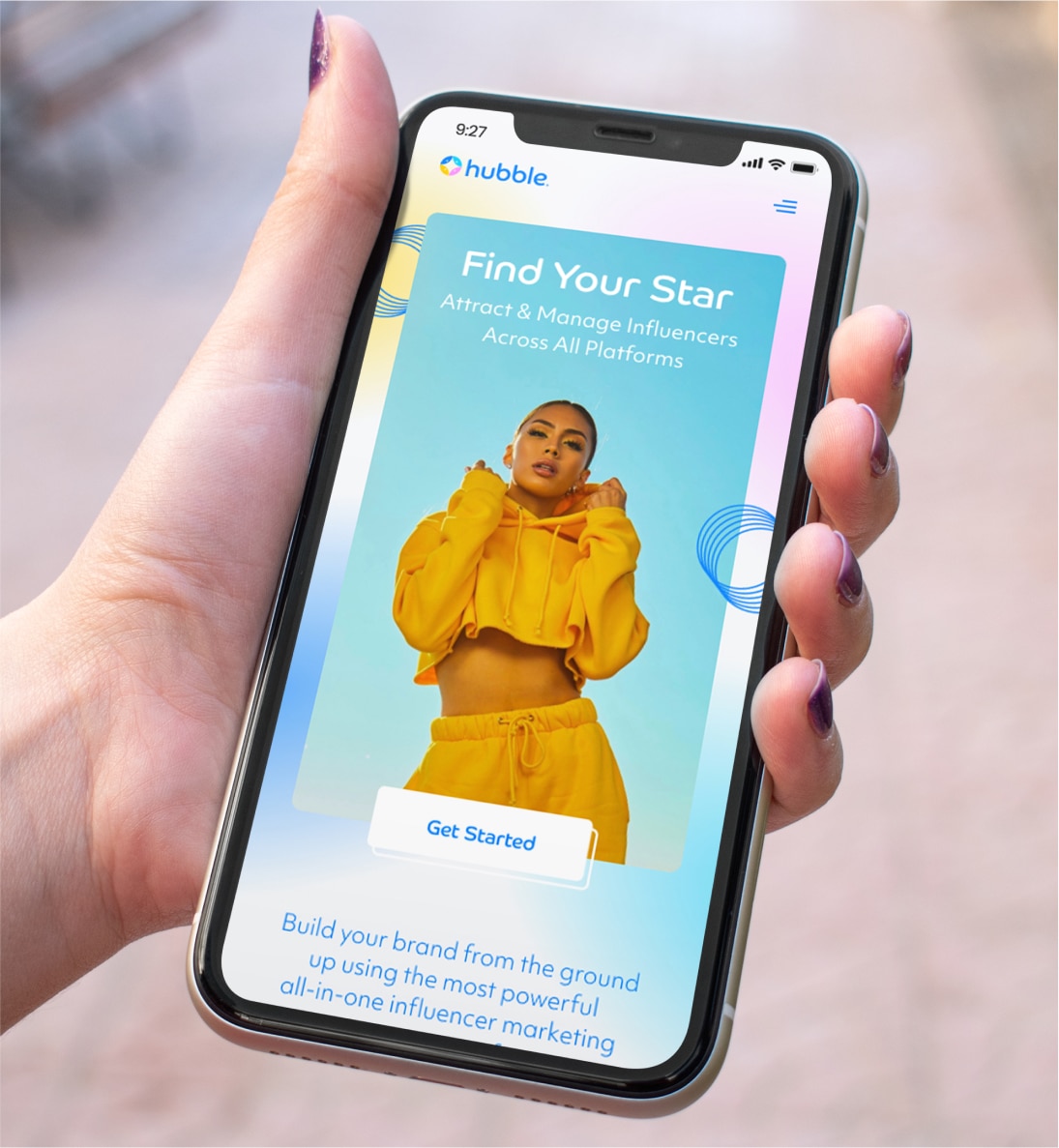 Grow With Intention
Your business matters, that's why getting the front-end design right is so important to us. Our unique process helps us collaborate with you so we can guide you on the best strategic choices for the look and functionality of your site. It's based on years of user experience statistics and A/B testing, so we know what works and what doesn't. As a result, we deliver platforms with the purpose and care they deserve.

Whether it's a new website, an app, or just some needed upgrades, with Newbird as your partner in innovation, there's no limit to what we can achieve together. We understand how design and technology create gorgeous and intuitive user experiences—it's one of our superpowers. Our designers and developers work together with you to make a fool-proof hub ready to hit the marketplace. 
That's the benefit of using a full-service agency that puts great design first. You get a beautiful online presence that represents your values and business, all while driving sales.
7
Development
Our expert team of web developers guides clients to the right platform for their business.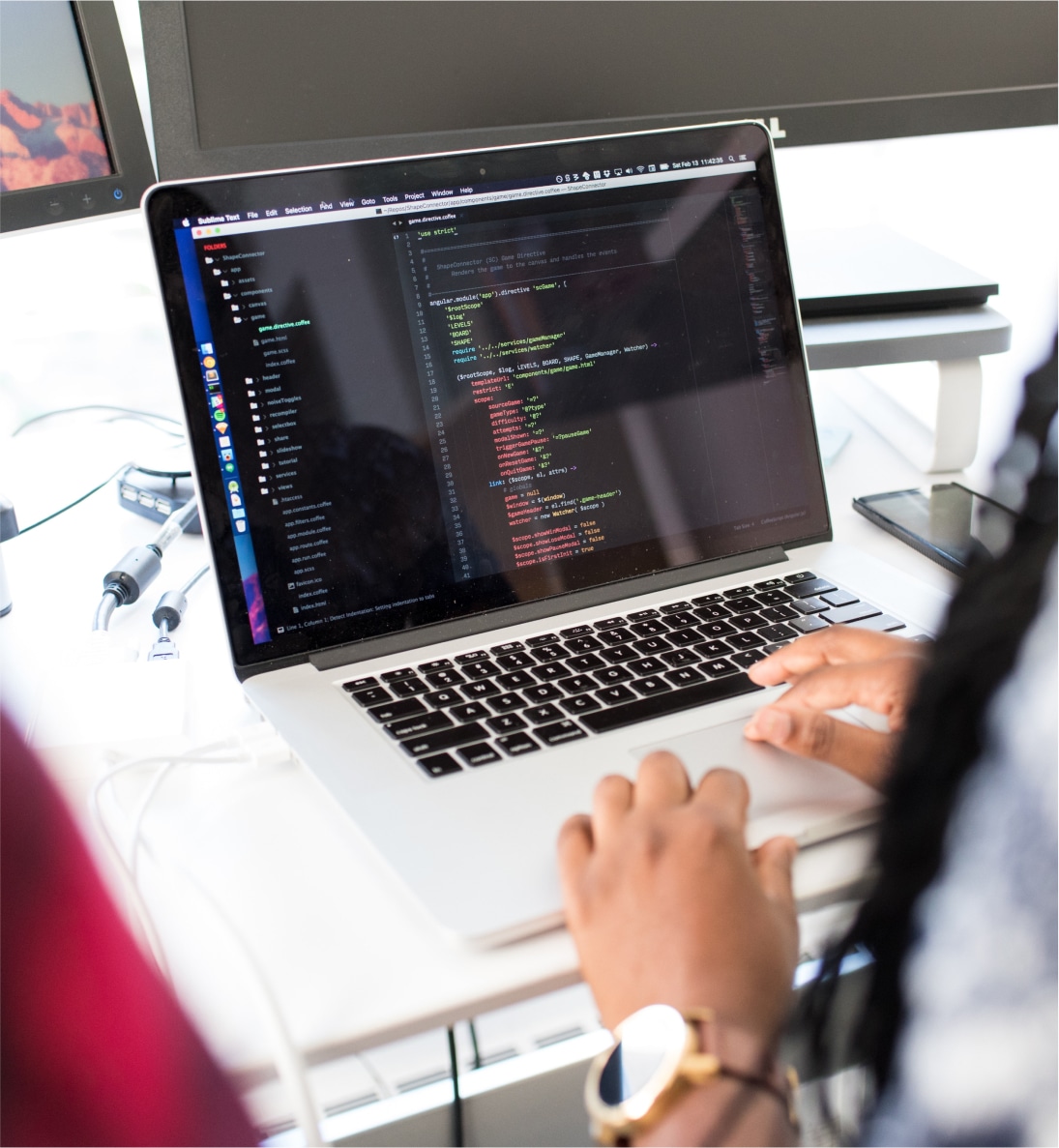 Fruits Of Our Labor
Now it's time to take your vision and make it into something real. The development process can be stressful and complicated, we know. This is especially true for large projects with many moving parts, such as a complex website or app. At Newbird we work with our clients every step of the way to ensure that we understand your needs and create a platform that exceeds all expectations.
We have a team that's been doing this for over 15 years, and they're all experts in their field of development. Our goal is to make sure we are providing you with the best possible solutions by focusing on what really matters: performance, load times, API integration—conversions. Everything from your website coding and app language, all the way down to our robust testing process will be done properly so you can go live without any issues or problems.
"EVERY DETAIL IS LABORED OVER BECAUSE IT'S IMPORTANT."
You know what they say about the best-laid plans of mice and men, right? Well, our developers are experts in communication too. We make sure that our project managers give regular updates from us as work continues on their screens. Every detail is labored over because it's important and we are sure to measure twice so we can cut once. 
We are the shepherds of your development and help guide our clients to navigate through their digital transformation every step of the way.
8
Launch & Hosting
The moment you go live, we test each element manually, and quickly, to ensure it's running as intended.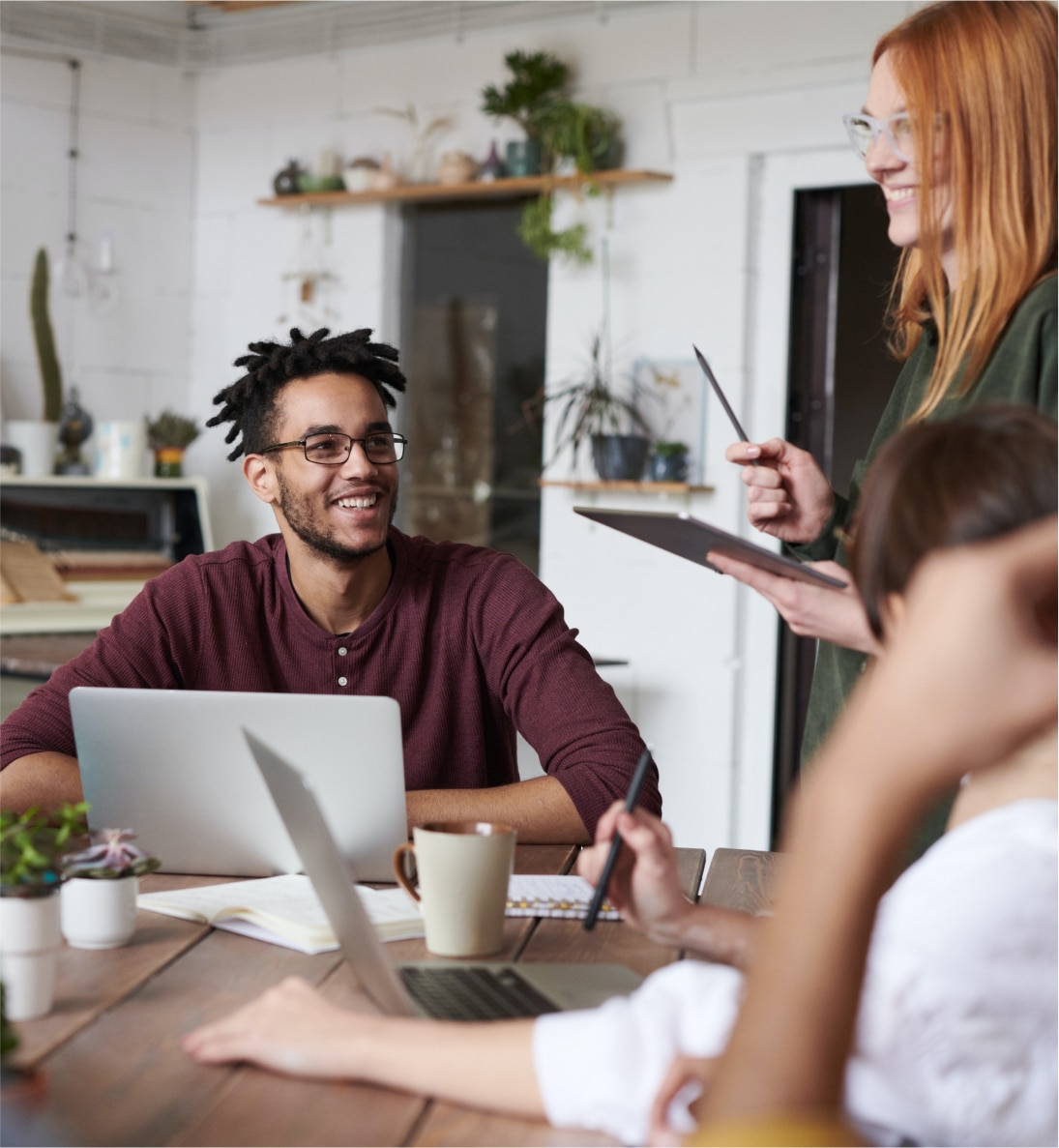 We Handle It All
Trust us, we know launching a new website can feel stressful —yet our fool-proof process ensures it's routine. Before we launch your website or app, we thoroughly test its functionality and design across all major browsers and devices. Assuring quality is key before it hits the market (and your desk for approval). Plus, we're superstars at hosting and everything we produce has its own dedicated server run by us.
Once you're live, we don't just disappear either. Our experts are here for whatever you need as a full-service agency. We can build custom packages around your support plan, tailored to your business needs. Rest assured, launching doesn't have to be scary and we make sure it's pixel perfect. We take care of it all so you can relax knowing it's in good hands.

1
Quality Assurance
Users can lose trust in your brand if they find that the site isn't working as it should. That's why we test everything: user experience to functionality, content, security, and beyond.
2
Hosting
Never worry about hosting. Everything we produce has its own dedicated server, run by us.
3
Maintenance
Need ongoing support? We can build custom packages around your support plan, tailored to your business needs.
9
Ongoing Design, Development, Marketing
We know running a business takes constant effort, and we're ready to help.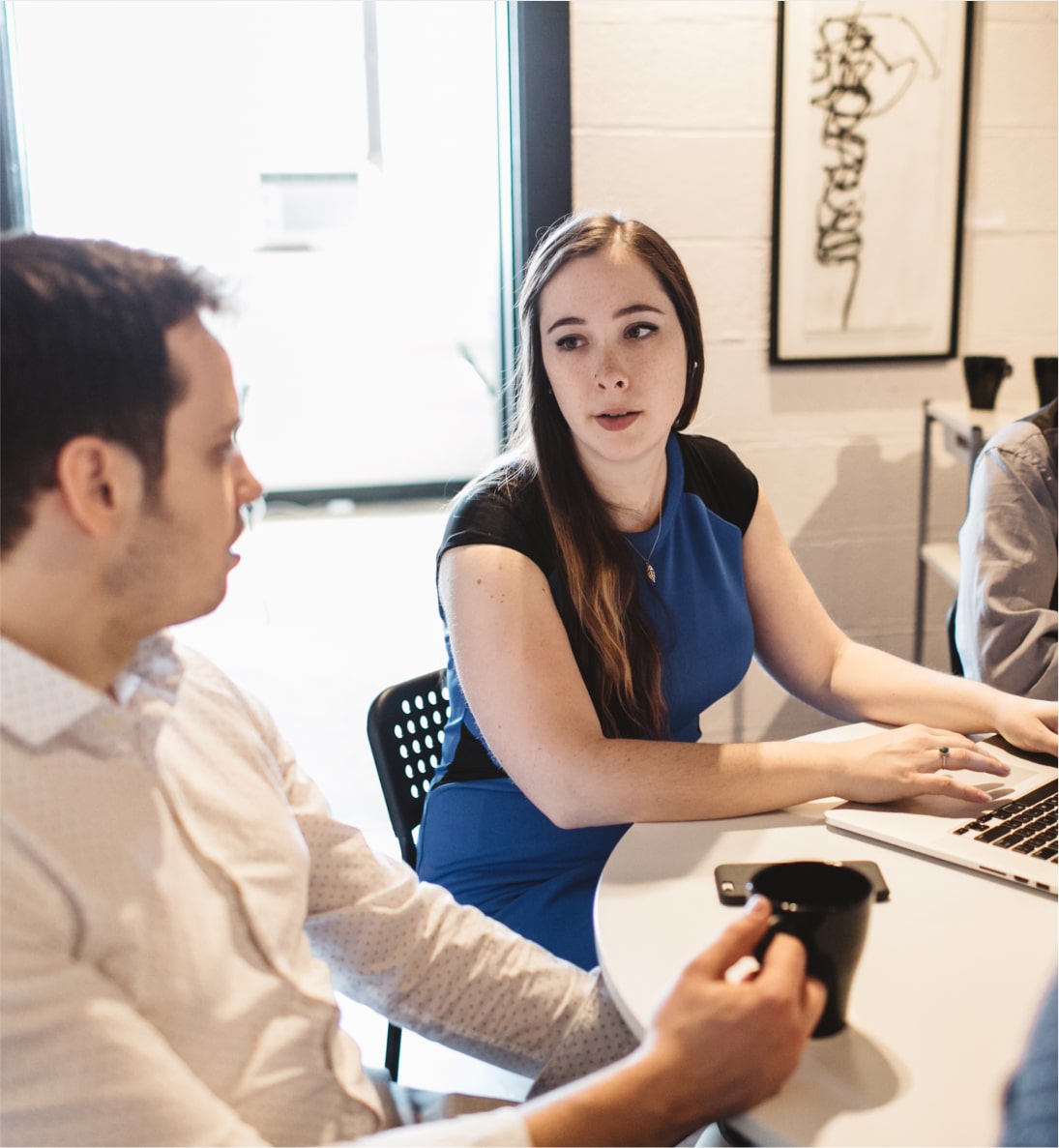 Reap What You Sow
There's always so much more to do when it comes to growing your business. Continue to lean on a full-service marketing agency headquartered in the United States. More than weekly calls and SLAs, we're a caring, friendly, and responsive team that can help develop custom digital plans tailored specifically for your company. We use our expertise in design, user experience, development, social media, influencer marketing, branding, search engine optimization, email marketing, and more to get your stuff seen by more customers and help you grow your business.

No matter what the project, we focus on developing elements that will stand the test of time. None of that starting all over every time something changes or you need to pivot. Throughout our marketing process, our team of designers, developers, writers, and strategists will create marketing campaigns that are right for your goals, short-term and long.