The
Challange
Your brand needs to look as cool as your clients' feeds when you're an influencer management company. Influencer RM had the right platform for their business, yet their look was stuck in the past. They knew they needed a change, and that they were missing out on opportunities to compete in their market—especially with an outdated app. Our creative and strategy turned them into Hubble and helped them make the leap forward they needed.
We took a dated brand and brought it into a modern era.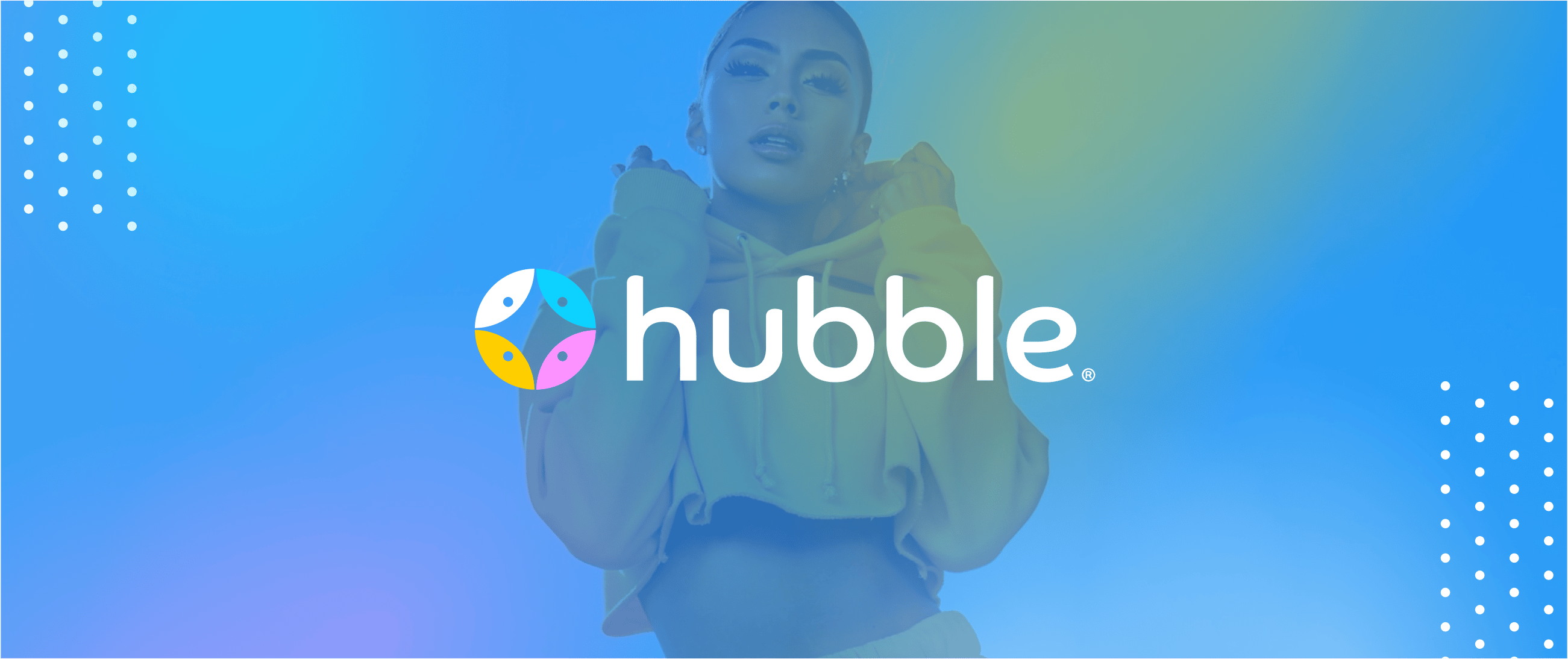 Our
Approach
Influencer RM's rebrand needed to be a holistic approach, and we pursued it that way. Up first was a new name, and a solid tagline too. We started working on their branding before moving on to the website and app, ensuring everything could go together nicely.
Our
Branding
Influence RM was designed to be a hub. We connected that idea with the thought of a bubble: representing the community that surrounds each of the influencers. Put it together and the name Hubble was born. We came up with the tagline "Find Your Star" to reflect the untapped power of the nano and micro-influencers the company targets. Their new colors and logo were designed to be naturally likable (just like the influencers).
We built a design system that would speak volumes to a contemporary target audience.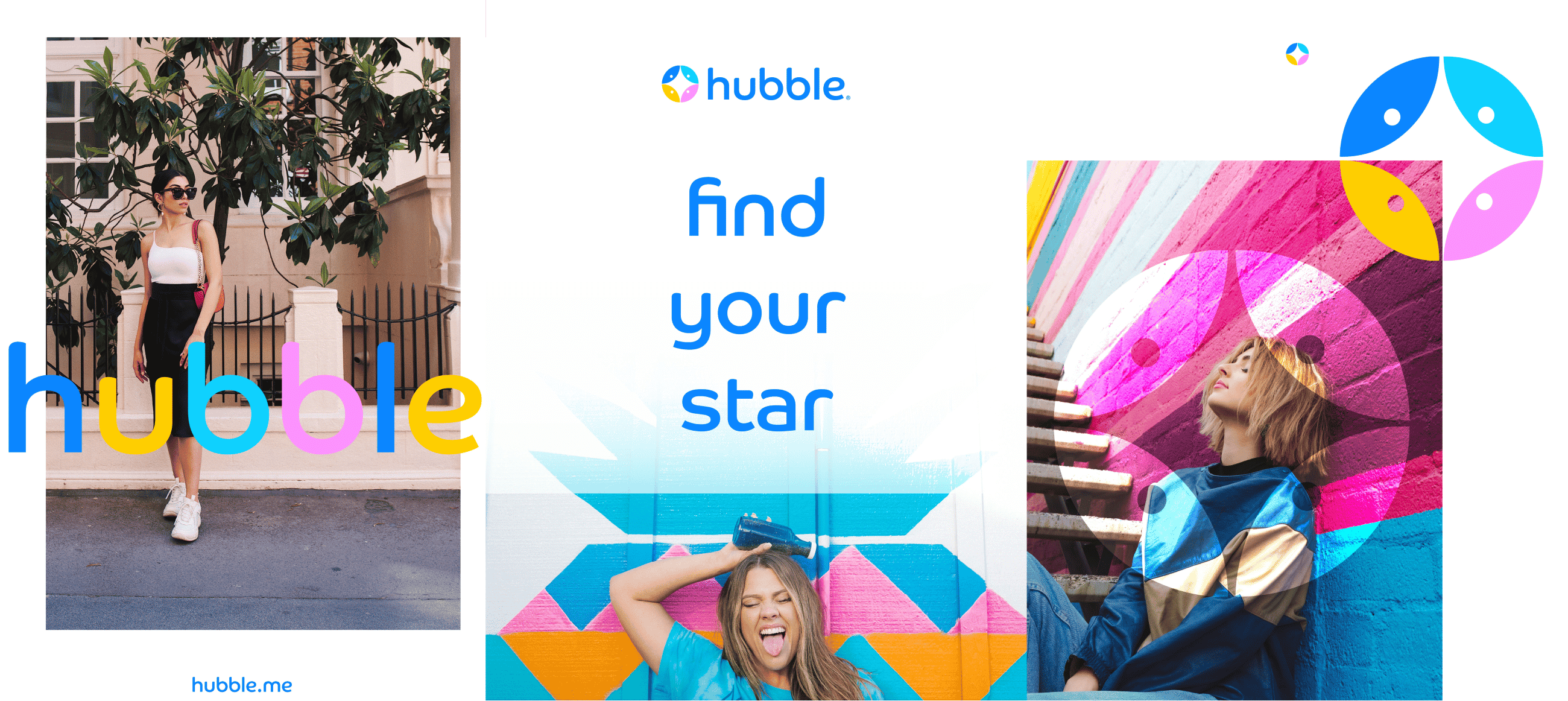 Within the logo there is a hidden star, echoing the sentiment of the tagline, with small dots to represent people. The brand colors of blue, gold, and purple were chosen with care to create an energy that would resonate with a younger influencer demographic.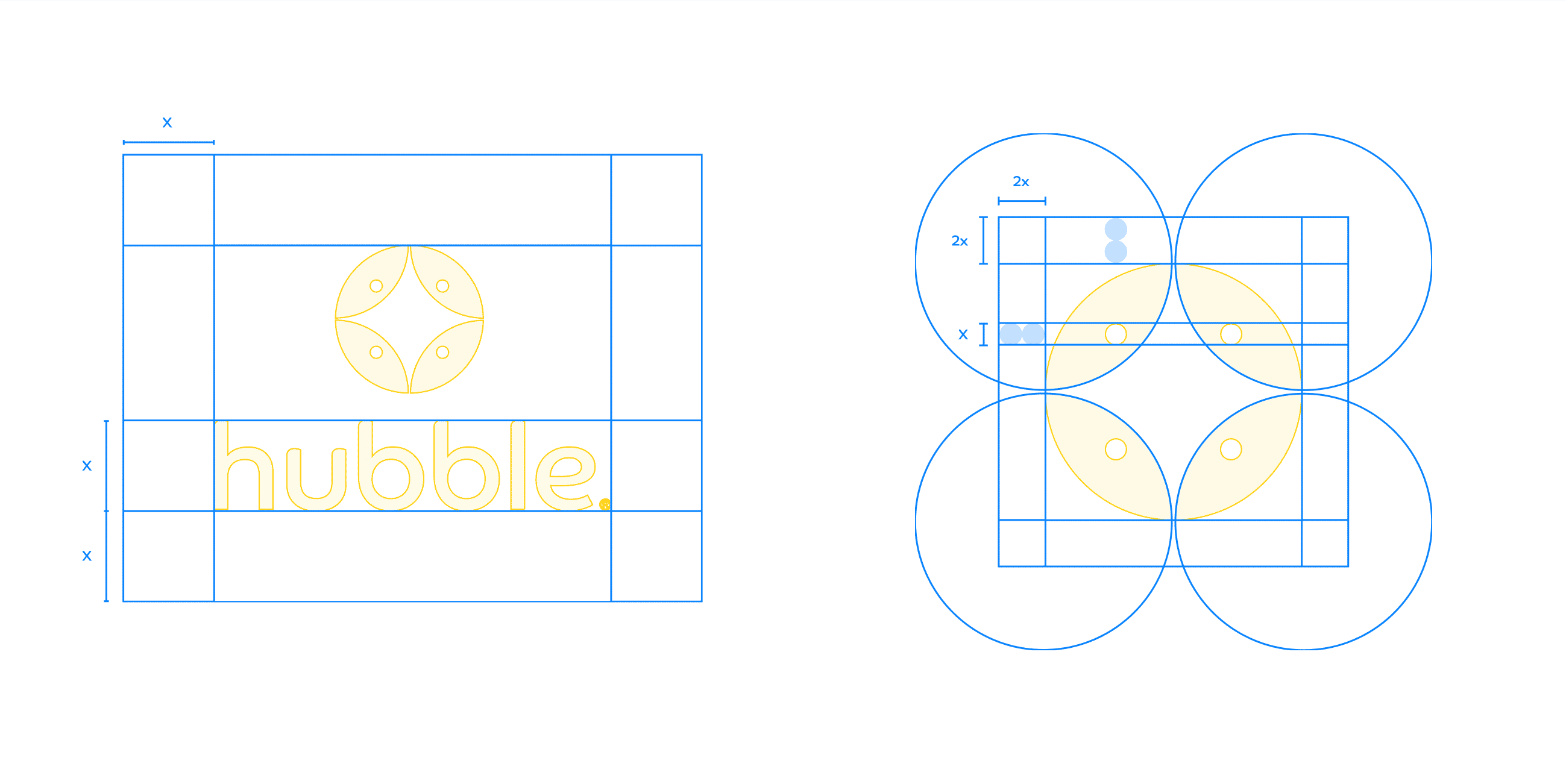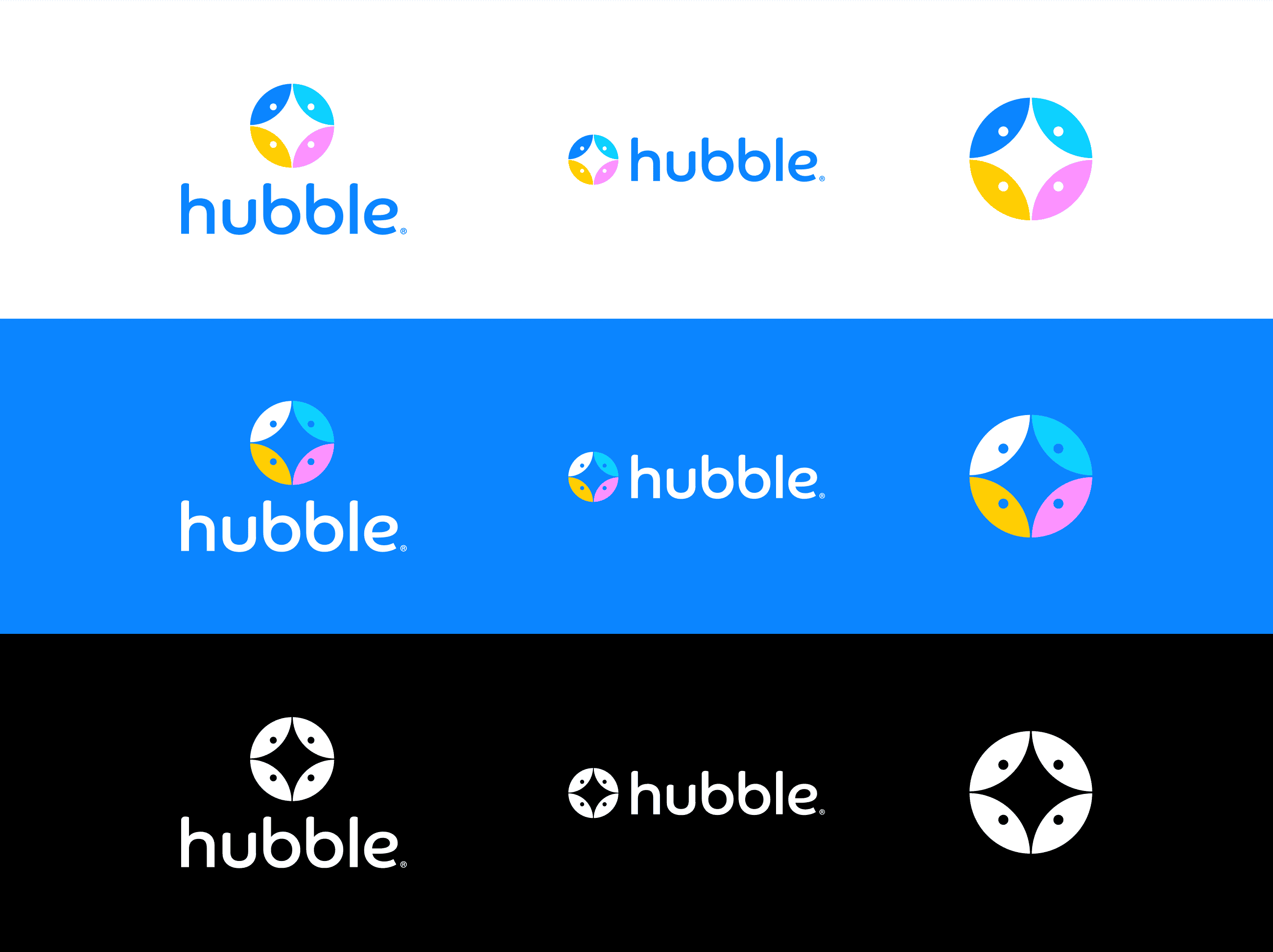 Creating A
Design System
A holistic, brand foundation was key for Hubble and its future success: from lead generation to retention. We developed energetic slinkies to keep the vibes high on the website design and added a blog for creating authority content, and increasing SEO, and conversion rate optimization. Of course, we did a complete makeover to the app too, and made everything more
user-friendly.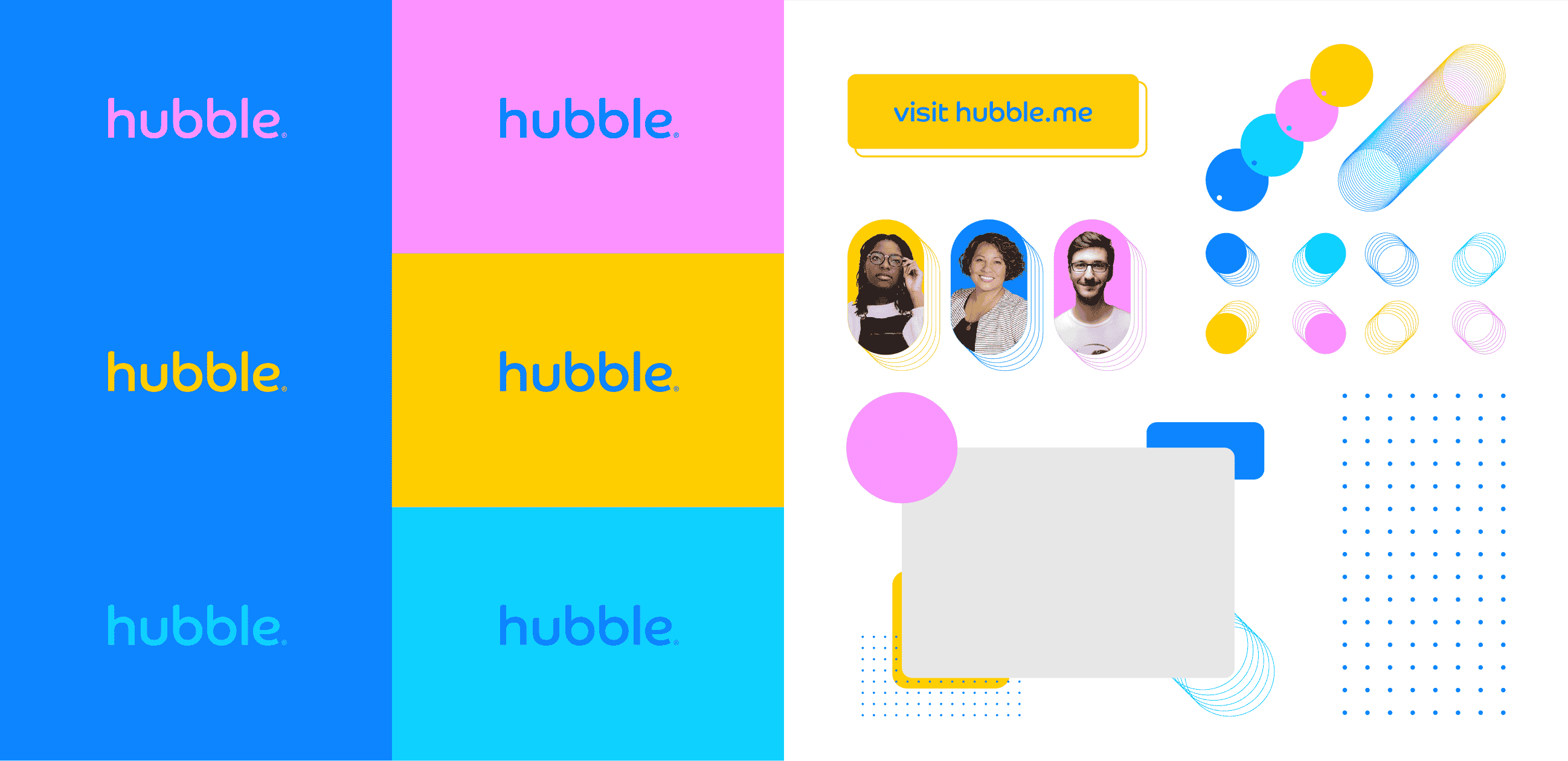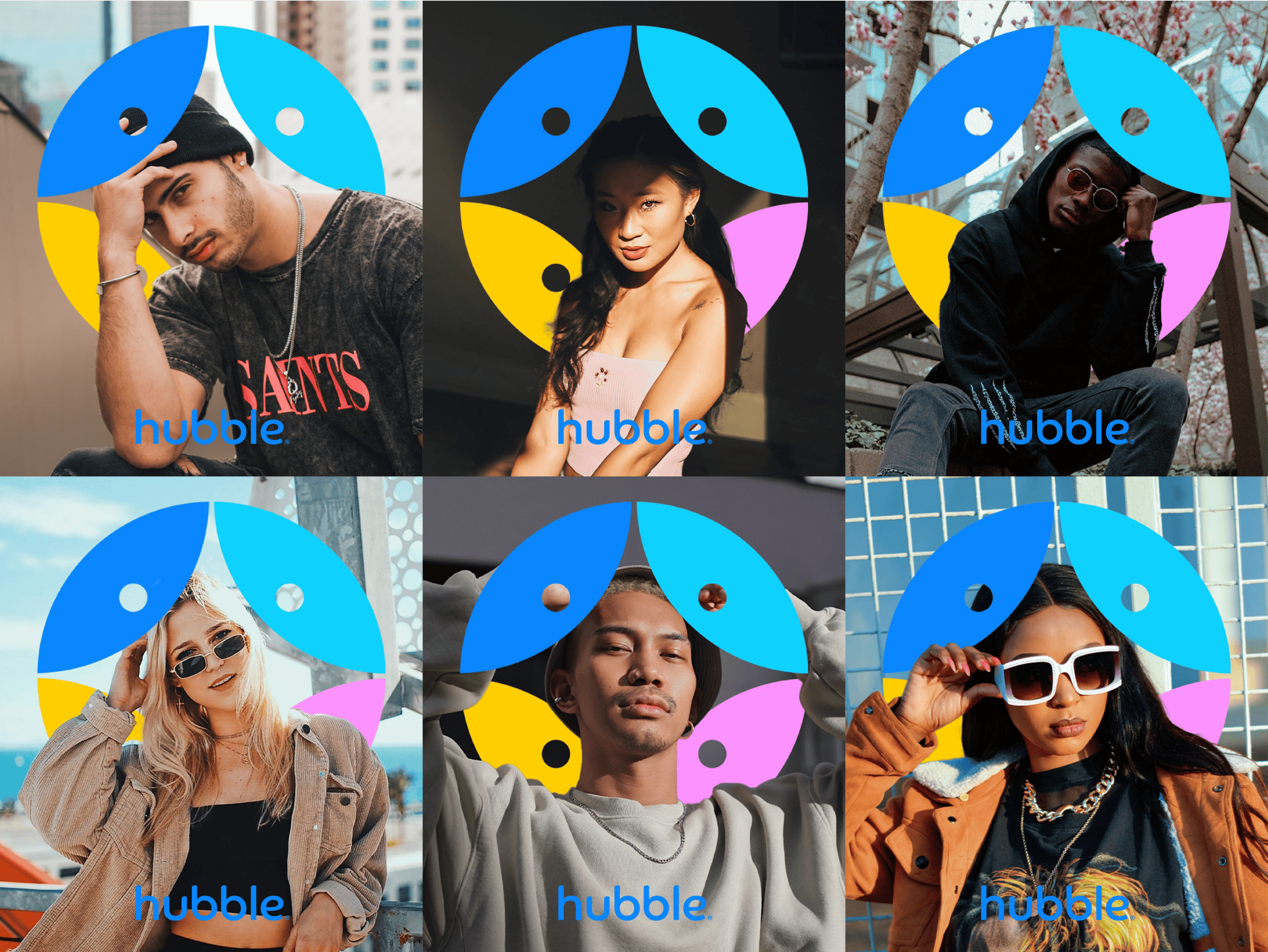 Conversion rate optimization (CRO) is the process of increasing the percentage of users or website visitors to take the desired action. Think: a customer adding a product to their cart or purchasing a product at checkout, clicking a link on your website, or subscribing to your email list. All that good, digital-age stuff.
We drastically improved the user experience of Hubble's application to increase conversions.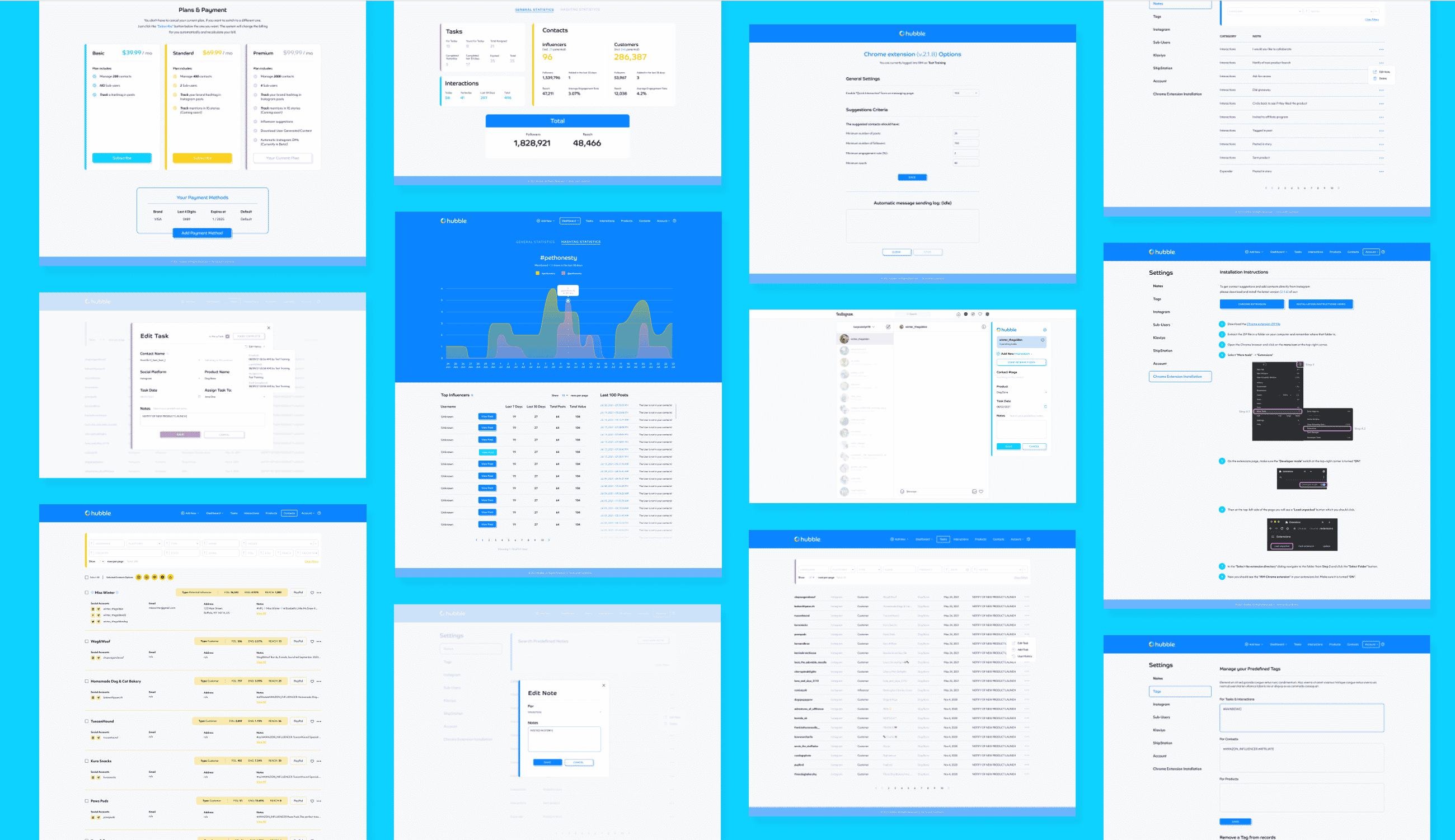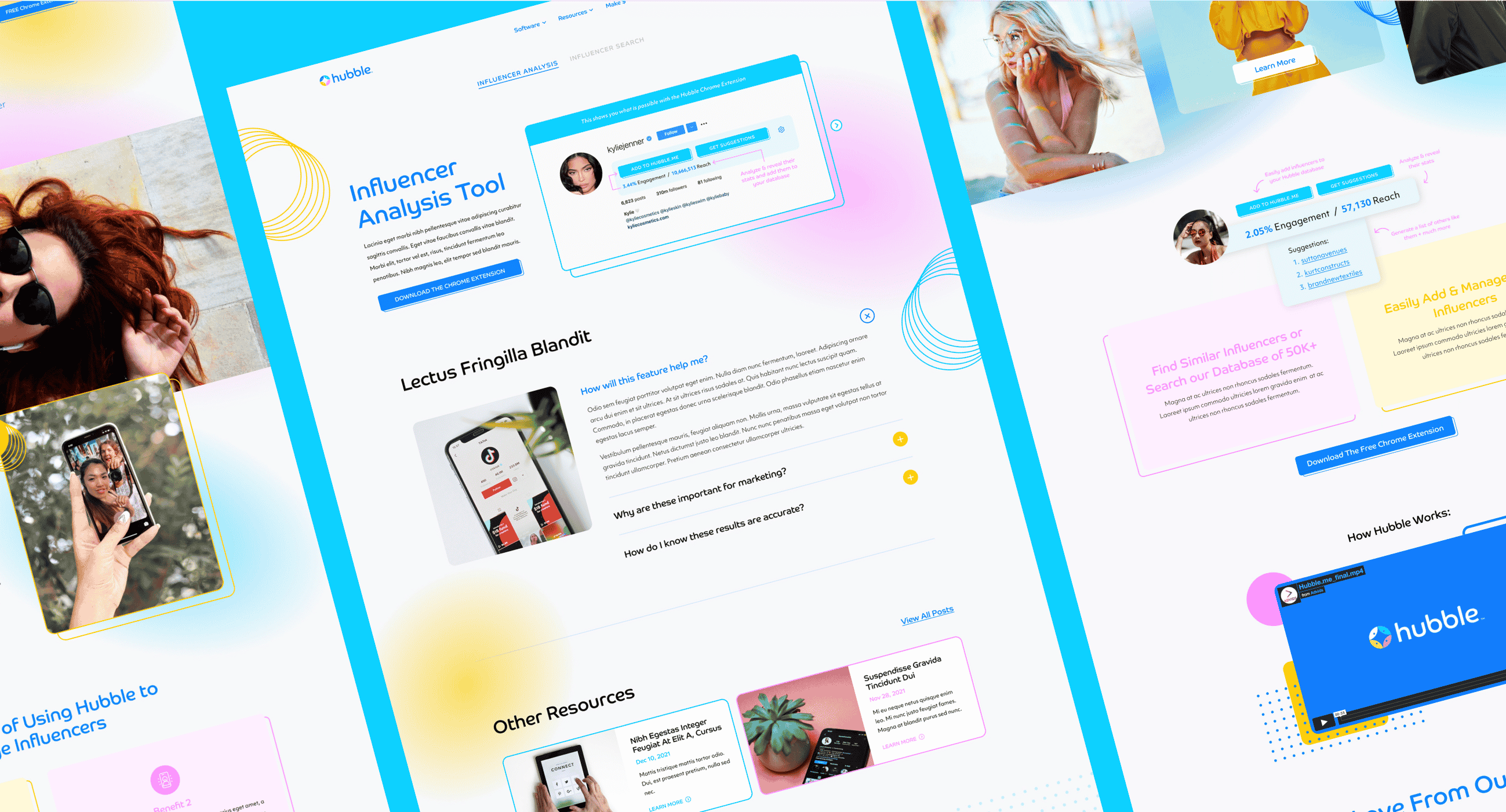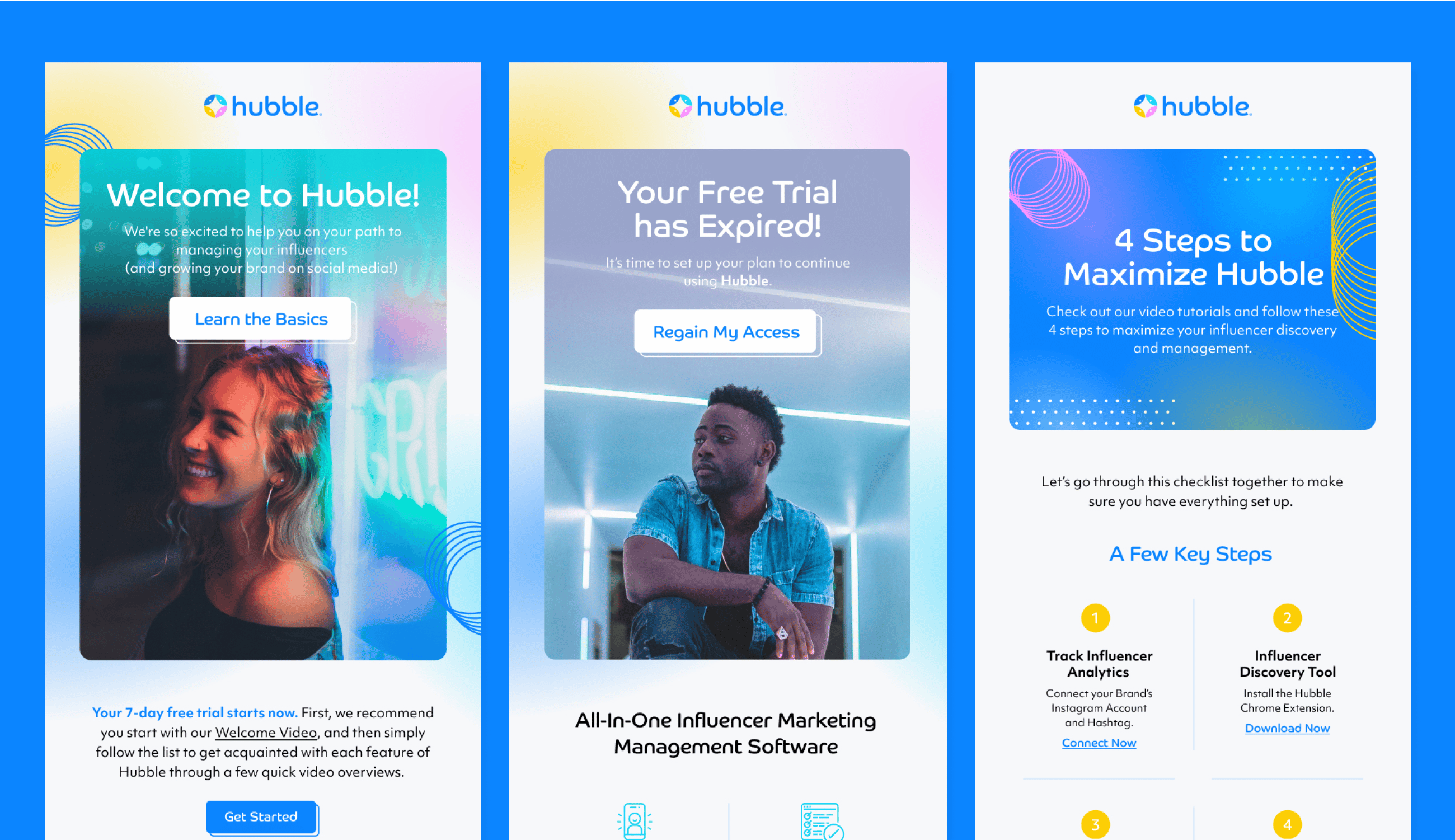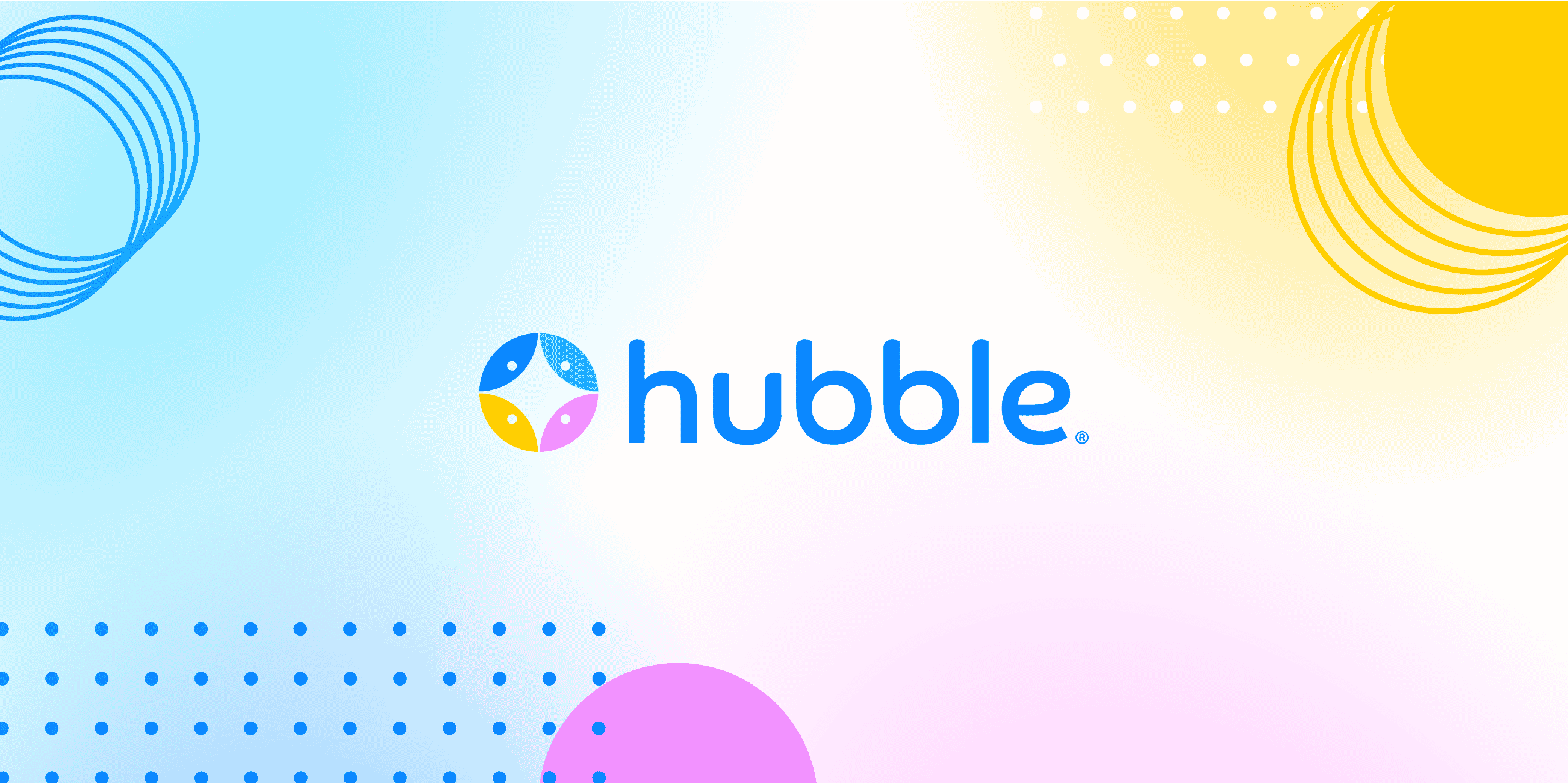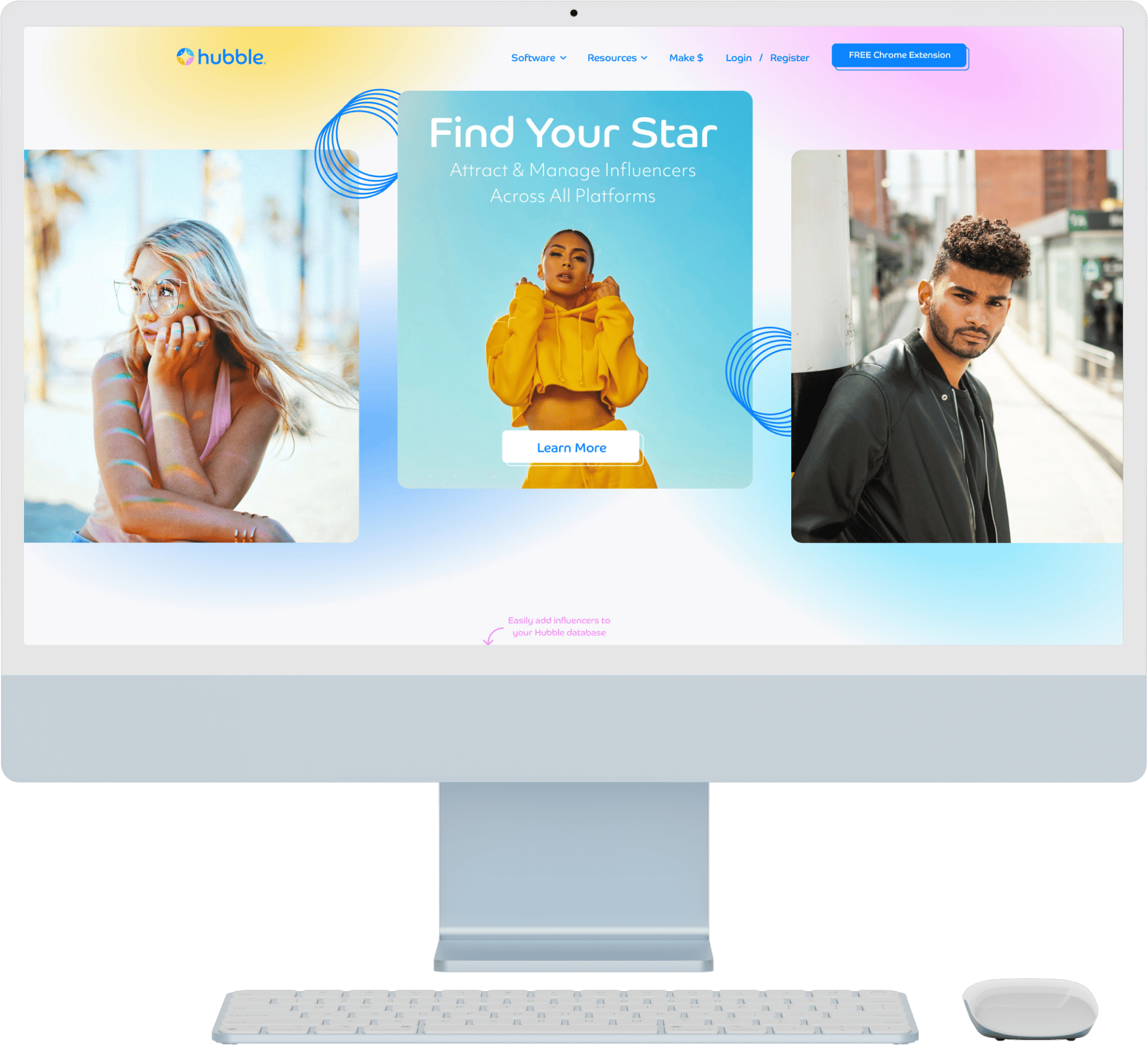 The
Benefits
Our changes made Hubble a better brand for its market. Thanks to our help, they've seen an increase in lead generation, a better closing rate, and retention. Not to mention they got us as a partner.