The
Challange
When you're a billion-dollar fashion brand that's been in business since the seventies, evolving your marketing with the times isn't something that scares you. When Hue came to Newbird, they knew they needed a new eCommerce website to stay ahead of the curve. We were excited to help them transition to BigCommerce and create a site tailored for today's audiences and online shopping experience.
We helped reposition a billion-dollar fashion brand to keep up with modern eCommerce demands.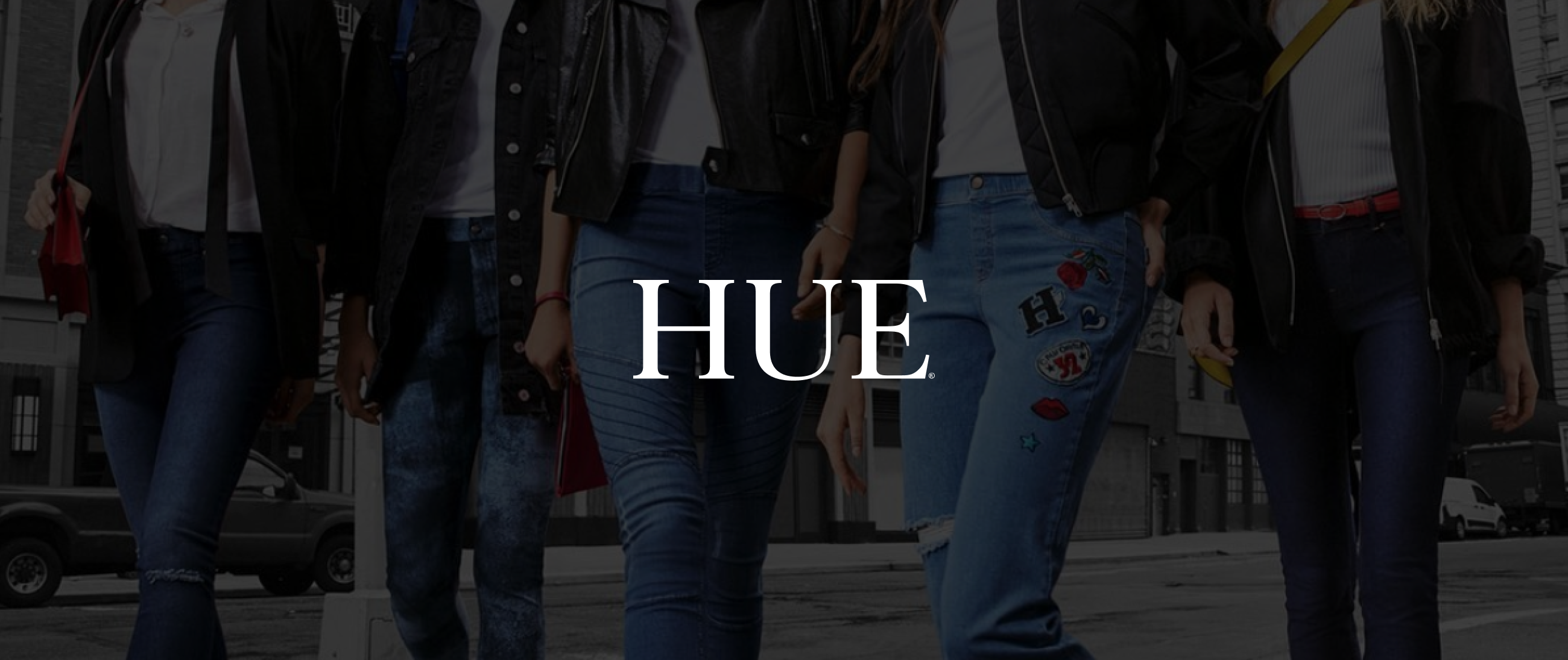 Our
Approach
Our holistic approach started with an early discovery session between the client and our team. Here we dug in deeper: learning as much as we could about Hue's goals, their customers, competition, and the pain points of their current website. From there we were able to begin tackling their new web design and understanding how we'd need to migrate their content from Magento to BigCommerce.
Content Strategy
& UX/UI Design
Great planning was the foundation for Hue's new build. We looked at everything from their current content strategy, user experience, design, and wireframes to their marketing metrics, and conversion rates to refine the buyer's journey and maximize ROI per visitor. Then we began to design an improved site map and user experience.
Wireframing was instrumental in optimizing Hue's new site for conversions and an intuitive user experience.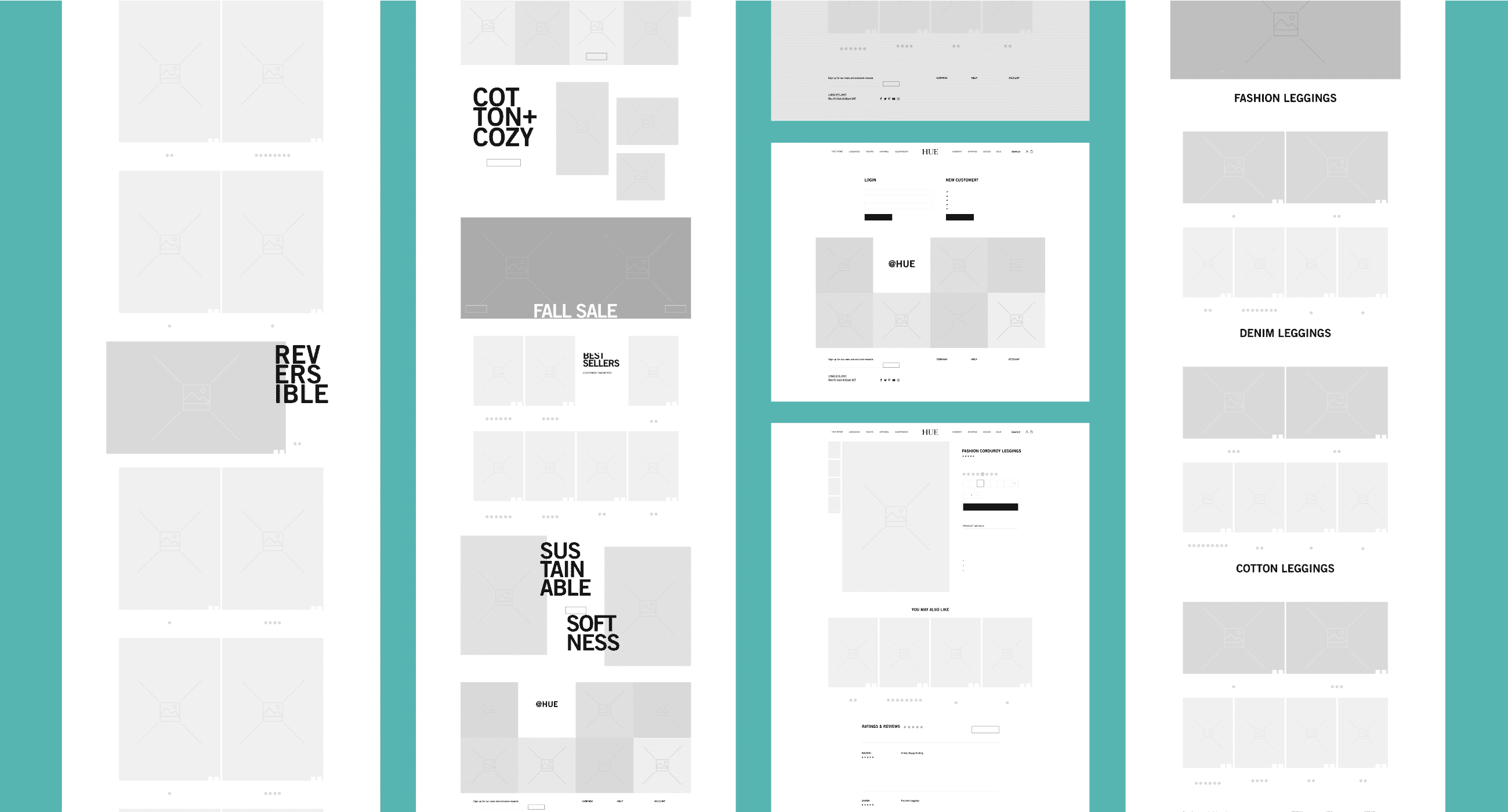 Over the years we've developed a seamless process to ensure websites are created with an intuitive user experience—resulting in more conversions. Our approach and experience make it easy for visitors to achieve their objectives on-site and at the end of the day, that means more revenue for you, our clients.
Our Thoughts on Web Development
Our Web
Development
Next, we looked at plugins and integrations to help boost their new site strategically. We reconfigured key CRO opportunities: integrations like personalized product recommendations, Afterpay, live chat, advanced filtering, a newsletter, and customer rewards systems were added. We also helped to market their ongoing sales and pop-ups.
We migrated Hue's site from Magento to BigCommerce and got big results.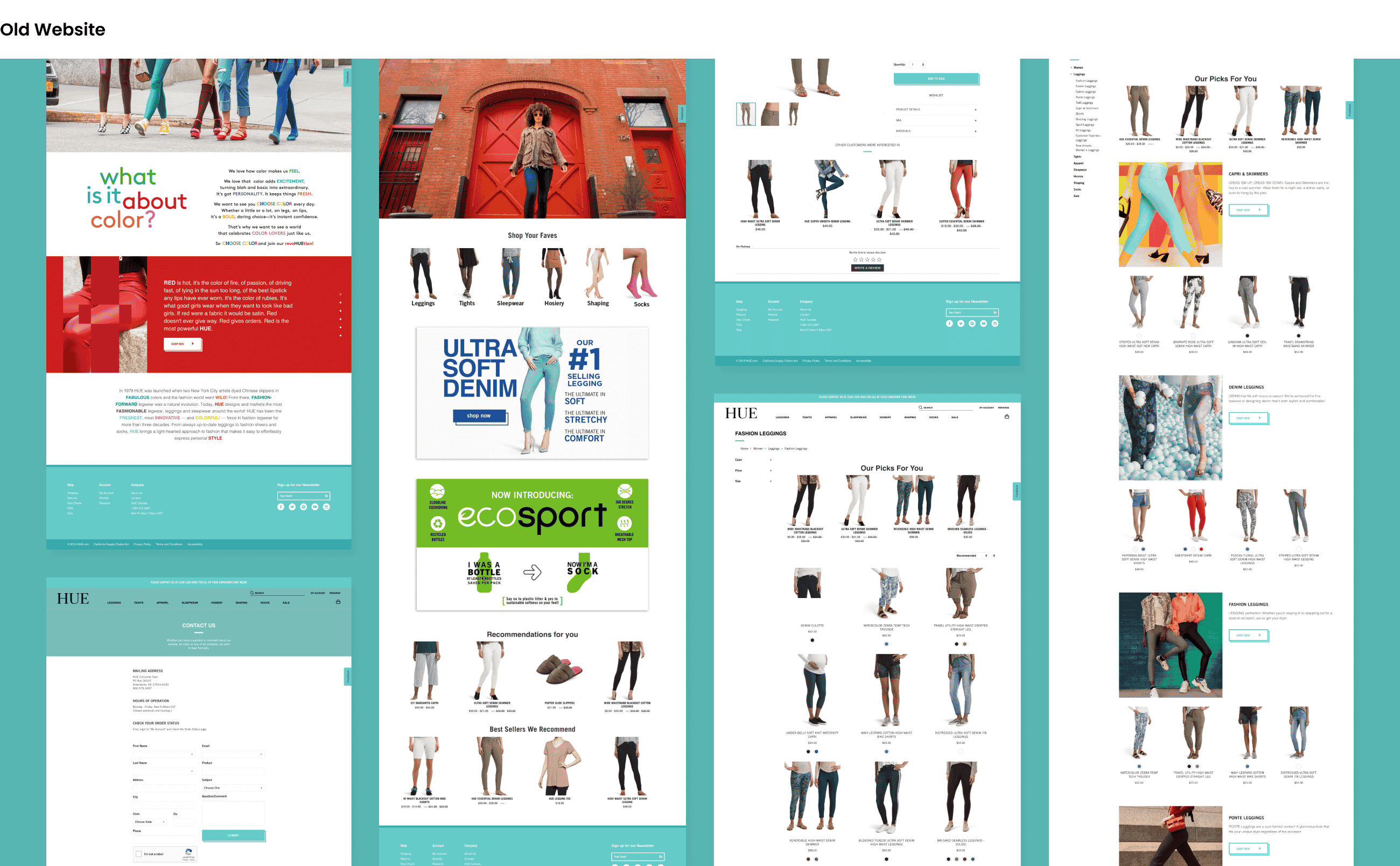 A digital marketing strategy is a plan that helps businesses reach specific goals through carefully selected marketing channels and tactics. We like to think of it as an itinerary for an upcoming trip: we'll want to develop a plan to make sure we're getting the most out of our time, budget, and visits to certain destinations along the way.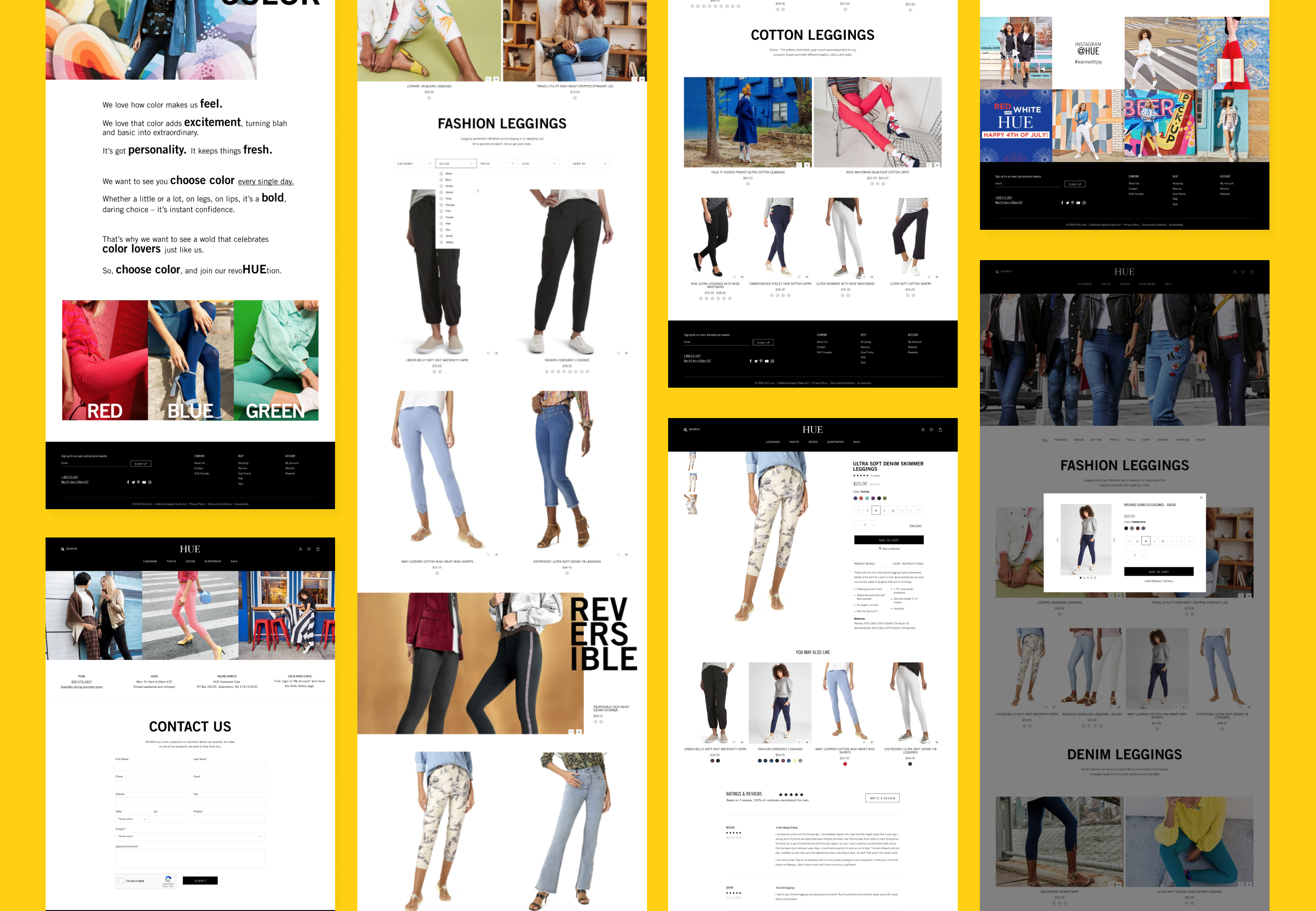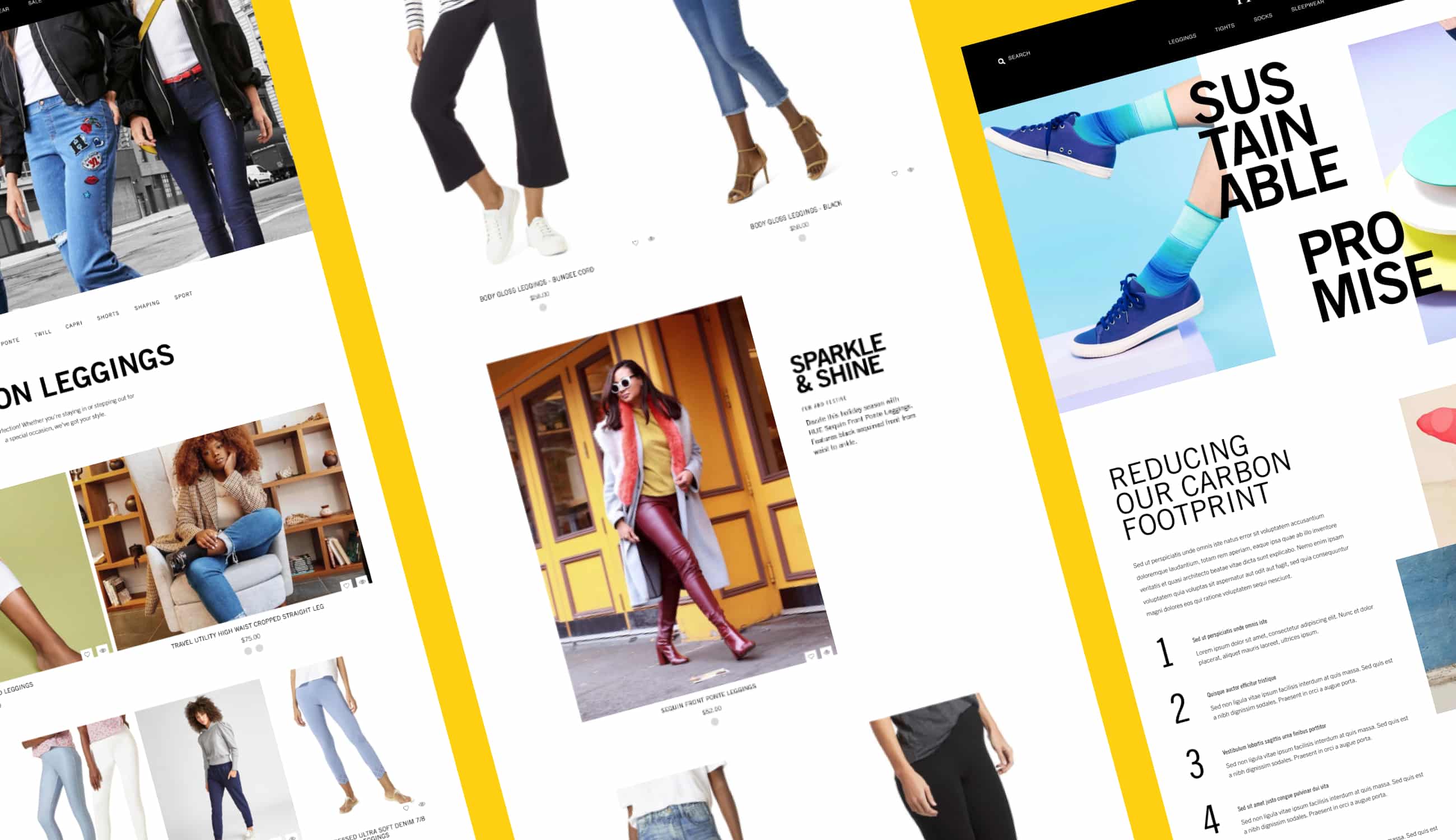 The
Benefits
Thanks to our help, Hue's new BigCommerce website was migrated from Magento with ease. Plus, their new site offers a better user experience to its customers and continually sees increased conversion rates.