In keeping with our commitment to being on the cutting edge of new technologies, Newbird Design has recently gained some publicity for our work on the Buffalo Olmsted Parks App.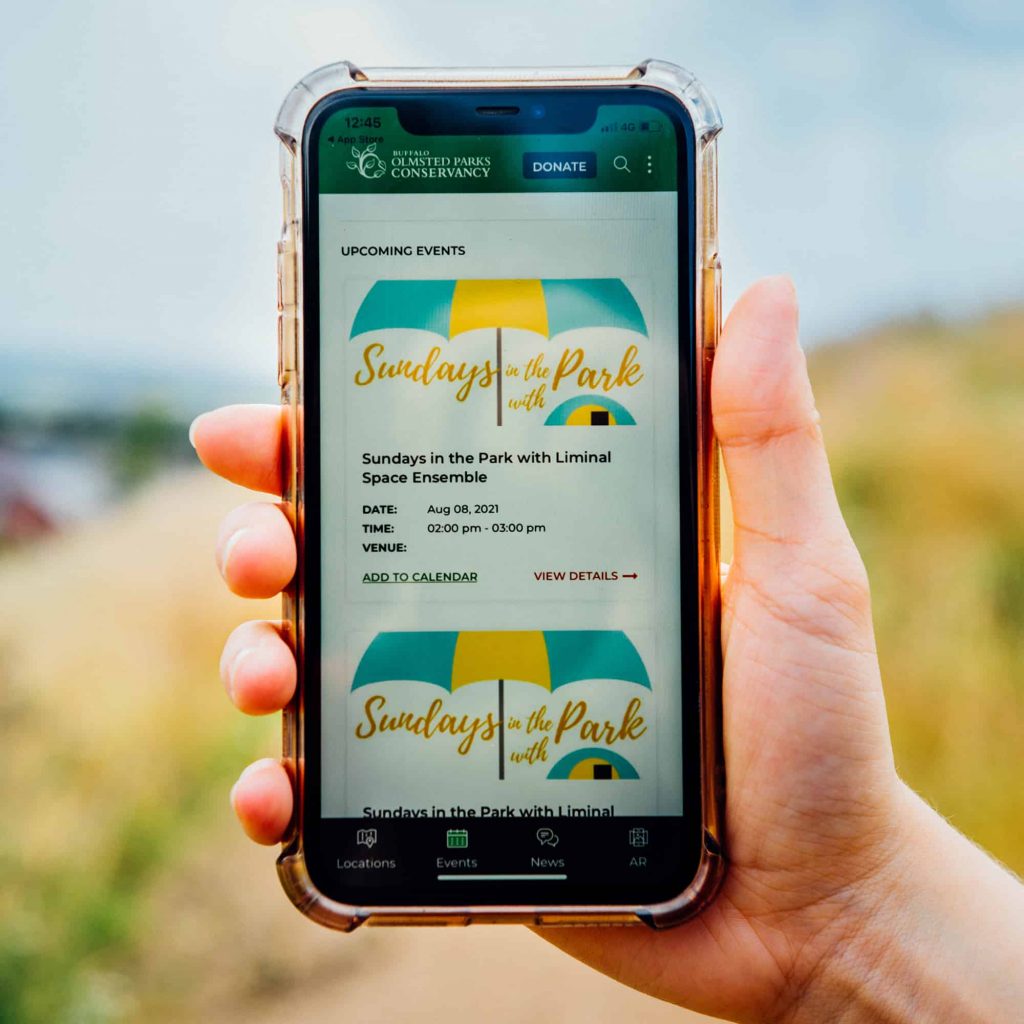 The website Government Technology states, "The app, redeveloped by Newbird Design, was launched in June 2021 as Olmsted App 2.0. It offers an AR portal through the signs at the parks, giving visitors a glimpse of places that no longer exist, effectively preserving these sites through technology. Both AR points of interest, Lake View House at Front Park and the Quarry Garden at Delaware Park, offer insight into historic details of the parks' original designs that no longer exist physically."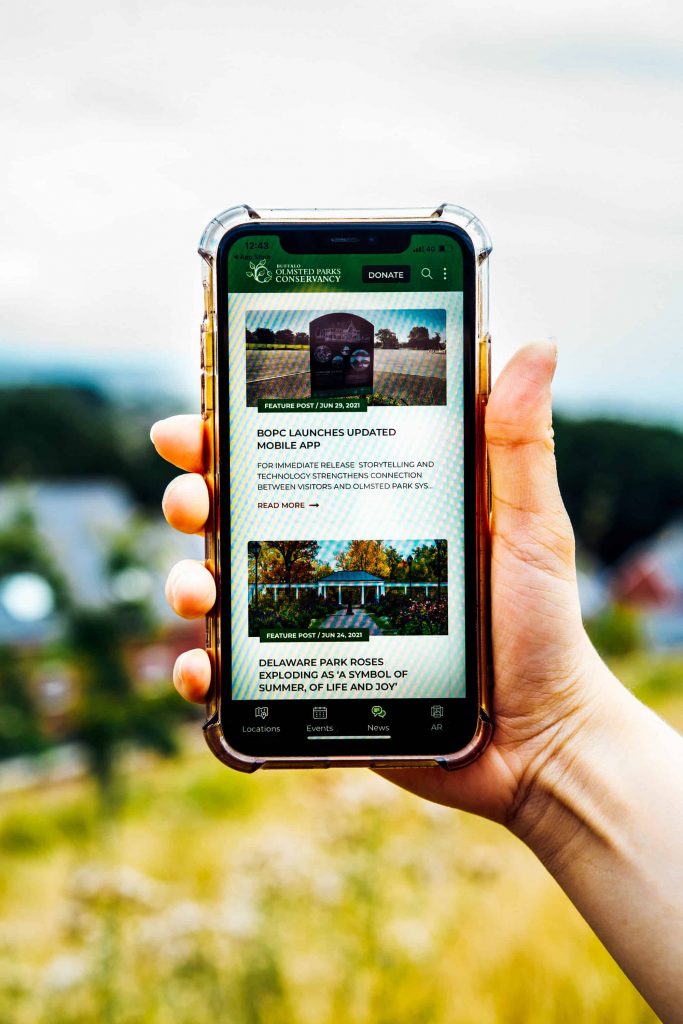 Buffalo Rising, an independently owned and operated digital publication, quotes council member Joel Ferolato, Delaware District Councilmember. "The Conservancy's upgraded Olmsted App 2.0 is the tool we need to help us navigate, inform and educate. For instance, the new Augmented Reality feature in the App will show historic Delaware Park's lost Quarry Garden, and there will be enhanced directions, signage, and park details in making our Olmsted system of parks accessible and patron friendly."
WGRZ adds, "The app aims to engage and encourage park goers to visit the nation's first urban park system. Designed by Newbird Design, the app is available on Android and Apple mobile devices.
The original app was launched as part of the 150th celebration of Olmsted Parks in 2018. The Conservancy is hoping the mobile app will strengthen the connection and communication between visitors and these historic landscapes, while cultivating the next generation of park supports."
Whereas WIVB did a nice feature showing the augmented reality functionality and talking to Catie Stephenson, Director of Development and Communications for Olmsted Parks.
"Guests to both parks can see the parks how they looked in the 1800s by finding the AR signs and holding a smartphone to them with the new Olmsted Parks app open. The app was developed by Newbird Design."