The
Challenge
With a great product, demand may come naturally, but scaling requires a well-executed strategy. 95 Nutrition, a meal prep business, experienced steady growth from a side hustle to a regional brand with 10 locations in Western New York. Seeking to take the next step and expand nationwide, they approached us for assistance. Recognizing the need to compete with larger competitors, we set out to enhance their website and brand for maximum impact. Taking charge of their Magento site, we swiftly initiated strategic optimizations to fuel their growth trajectory.
We thoroughly transformed 95 Nutrition's website, both in terms of appearance and functionality, to help them compete in a national meal prep market.
Our
Approach
Taking an inside-out approach, our objective was to hone 95 Nutrition's messaging and target customer base, setting it apart from established competitors. Through deep exploration of the buyers' journeys, we strategically pinpointed areas for optimization that would generate maximum impact and drive a strong return on investment for the new website.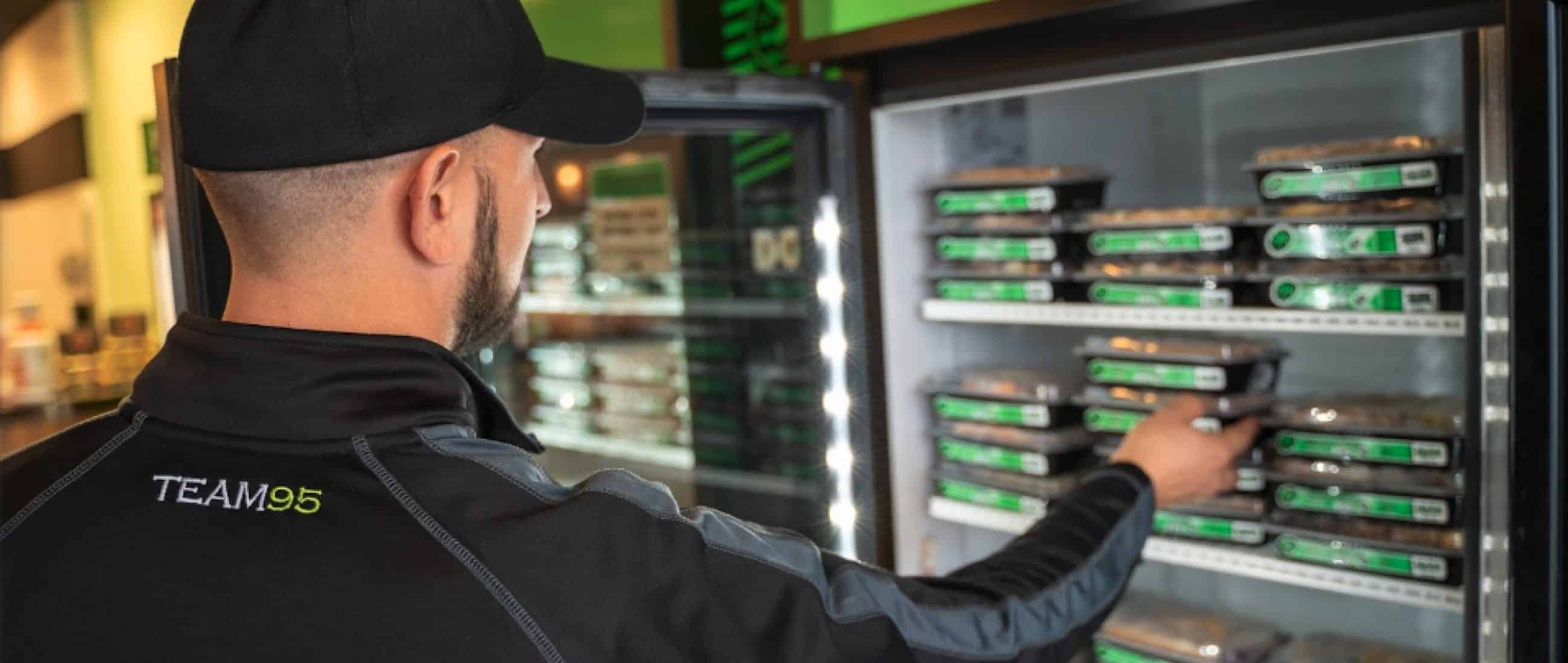 Our
Branding
With a strong visual identity already in place, our team focused on strengthening 95 Nutrition's market positioning and refined their messaging. Through meticulous research of their competitors, we identified key areas where their meals could shine and evolved their unique selling proposition.
By enhancing their brand story, brand language, and formalizing their origin story, we crafted a compelling narrative that resonated with their target audience. Additionally, we gave life to their target personas and thoroughly mapped out their customer's shopping journeys. Armed with these insights, we outlined strategic website changes to optimize the user experience and drive conversions.
We put in a lot of food for thought, carefully mapping every aspect of 95 Nutrition's brand and experience.
As a brand marketing agency, Newbird believes in creating a presence that creates a strong emotional connection with customers—everything about your brand needs to speak to them, from messaging to design.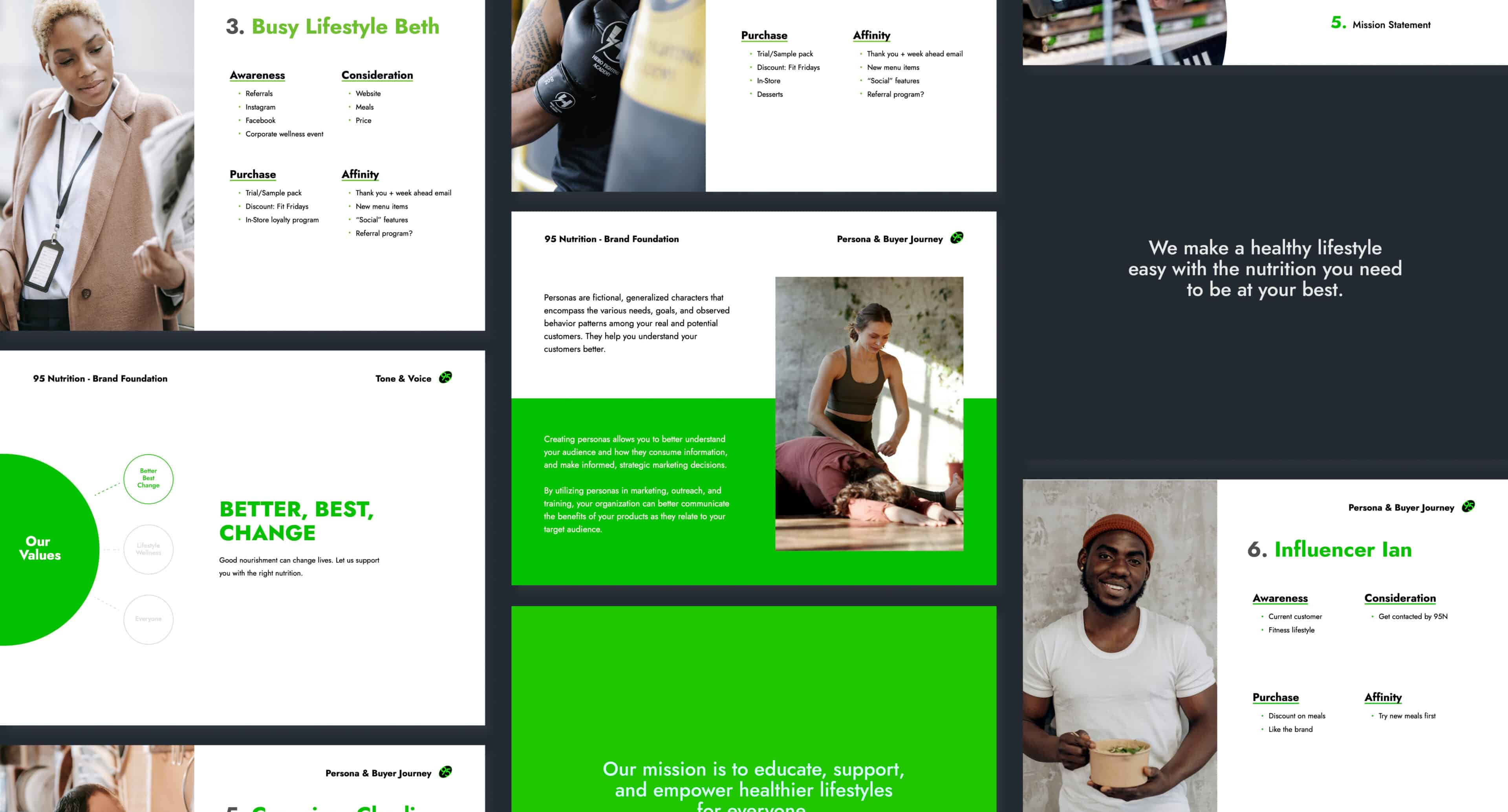 UX Design &
Development
From desktop to mobile, we overhauled 95 Nutrition's entire ordering process to be better than the competition. Taking into account the unique preferences of their diverse customer base, we created wireframes to outline every flow in detail.
After finalizing the wireframes, we dove headfirst into executing an exceptional new design and build. By leveraging business logic and empathizing with their customers, we proactively tackled every aspect that could drive conversions and enhance key front-end functionalities. Our comprehensive updates covered almost every imaginable aspect:
01.
Bettered website load times and pagespeed.
02.
Improved the user experience on every browser.
03.
Simplifying the add-to-cart functionality.
04.
Added national shipping functionality, with custom fields by zip code for delivery suppliers by region.
05.
Implemented refer a friend program for increased conversions.
06.
Added product pages to launch their new line of supplements.
07.
Created informative and authority pages, like their FAQ and blog.
08.
Provided 24/7 site support, even on holidays.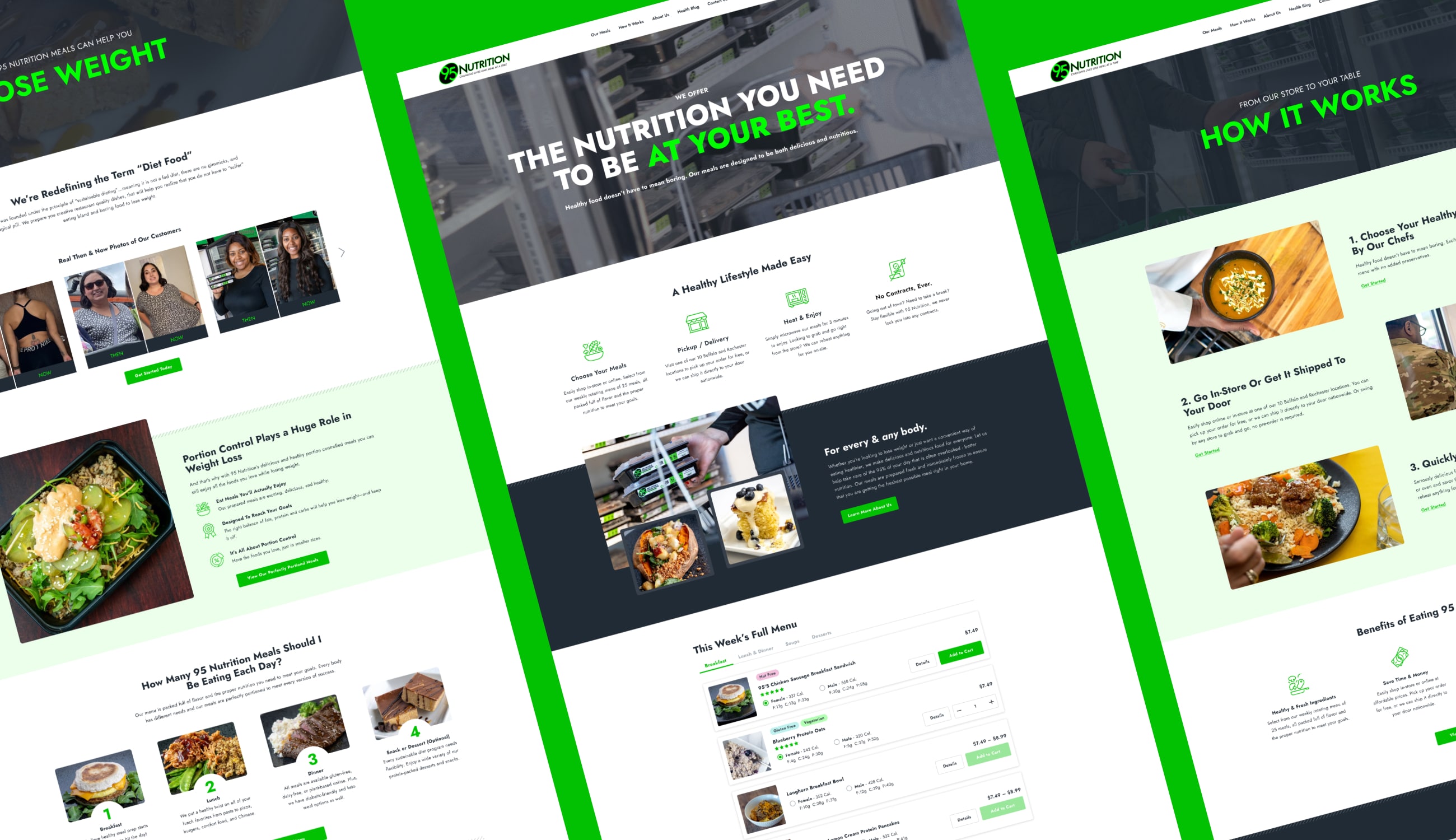 Conversion rate optimization (CRO) is the process of increasing the percentage of users or website visitors to take the desired action. Think: a customer adding a product to their cart or purchasing a product at checkout, clicking a link on your website, or subscribing to your email list. All that good, digital-age stuff. For this project, it was a must.
Digital
Marketing &
Advertising
As 95 Nutrition prepared for national expansion, we remained committed to supporting their regional growth. Through strategic implementation of SEO techniques and the creation of custom landing pages, we achieved significant results, propelling their website from the second pages of Google to securing top rankings for critical search phrases such as "Buffalo, New York Meal Prep" and "Rochester, New York Meal Prep."
Additionally, we developed and integrated Klaviyo email marketing funnels, enabling us to enhance the lifetime value and average order value of each customer through effective winback campaigns, referral programs, and targeted email captures.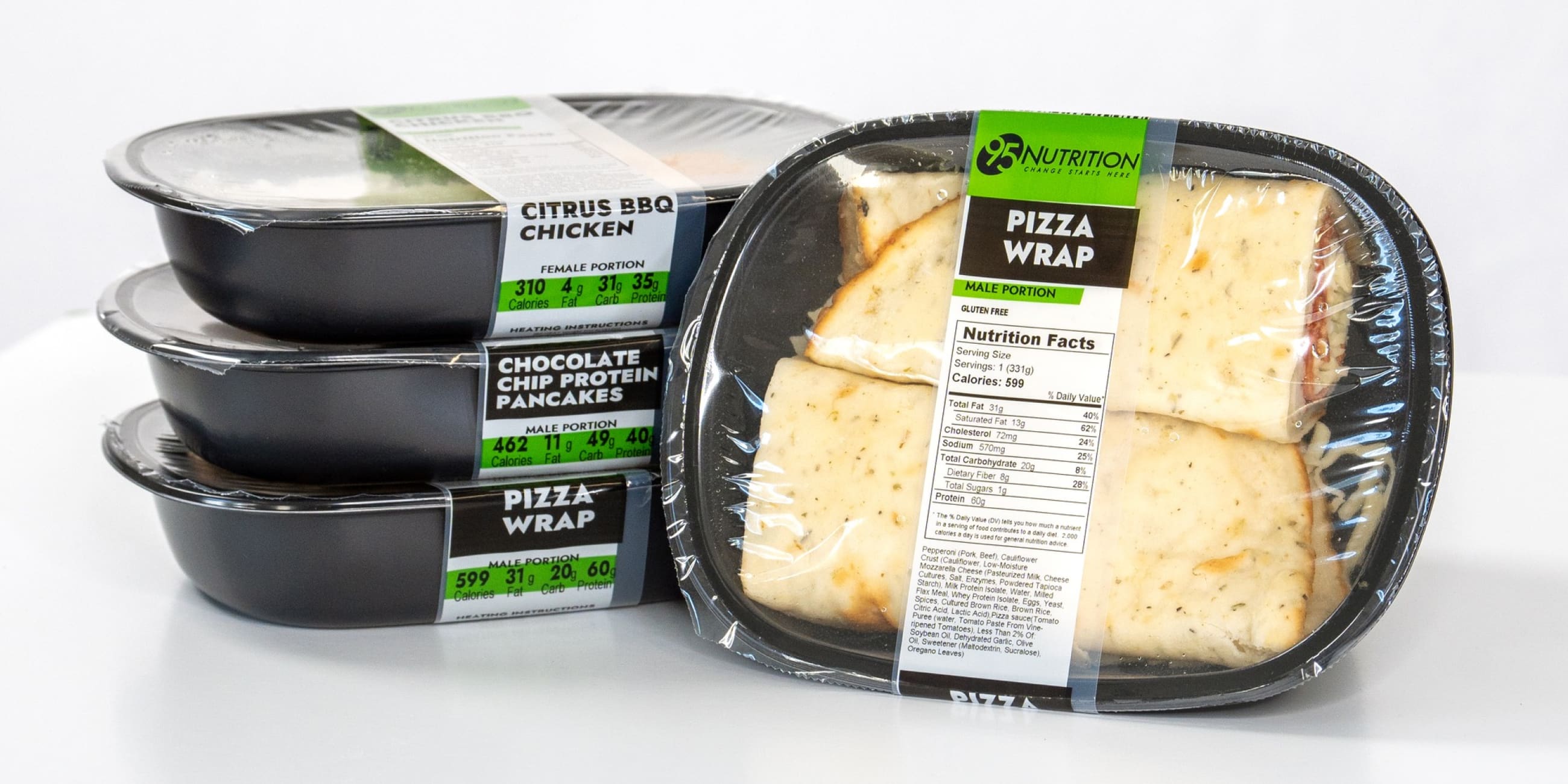 Through strategic marketing initiatives, we effectively bolstered the brand, enhanced the lifetime value, and increased the average order value of every customer.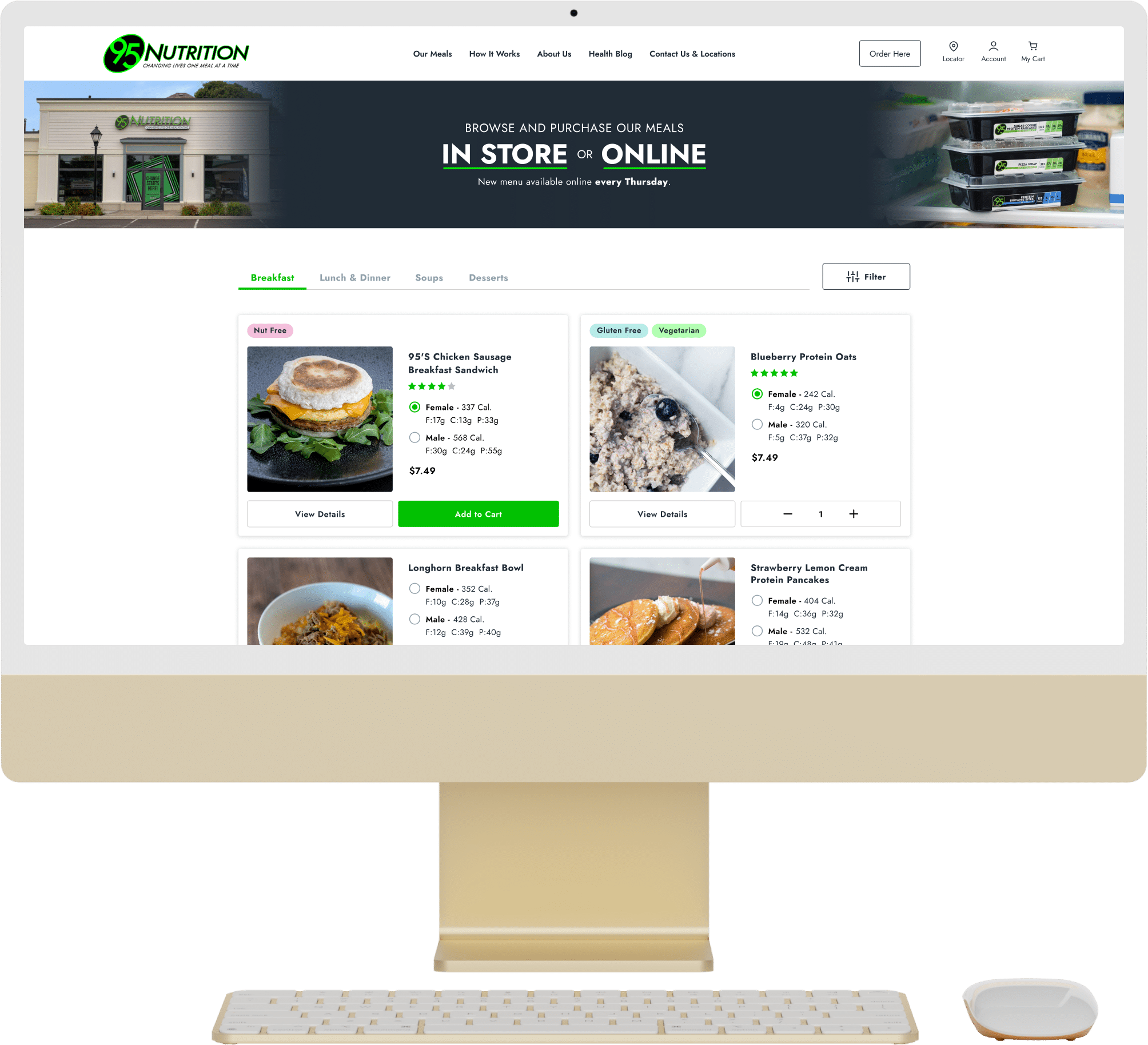 The
Benefits
Our thoughtful changes played a pivotal role in successfully launching 95 Nutrition on a national scale. By implementing a comprehensive transformation and improving the website's user experience, they consistently achieve higher conversion rates and increased sales from customers across the country.