The
Challange
When your main competitors are the likes of Walmart and Home Depot, your marketing needs to be impactful in order to keep up with the big boys. When SwitchHits entered our doors, their website traffic was declining. They couldn't keep up with the large ad spends targeting their market's keywords and an underperforming website didn't help much either. They needed marketing that would them yield positive results. Newbird was happy to be their team.
We helped an underdog brand to compete with the big name competitors in their market.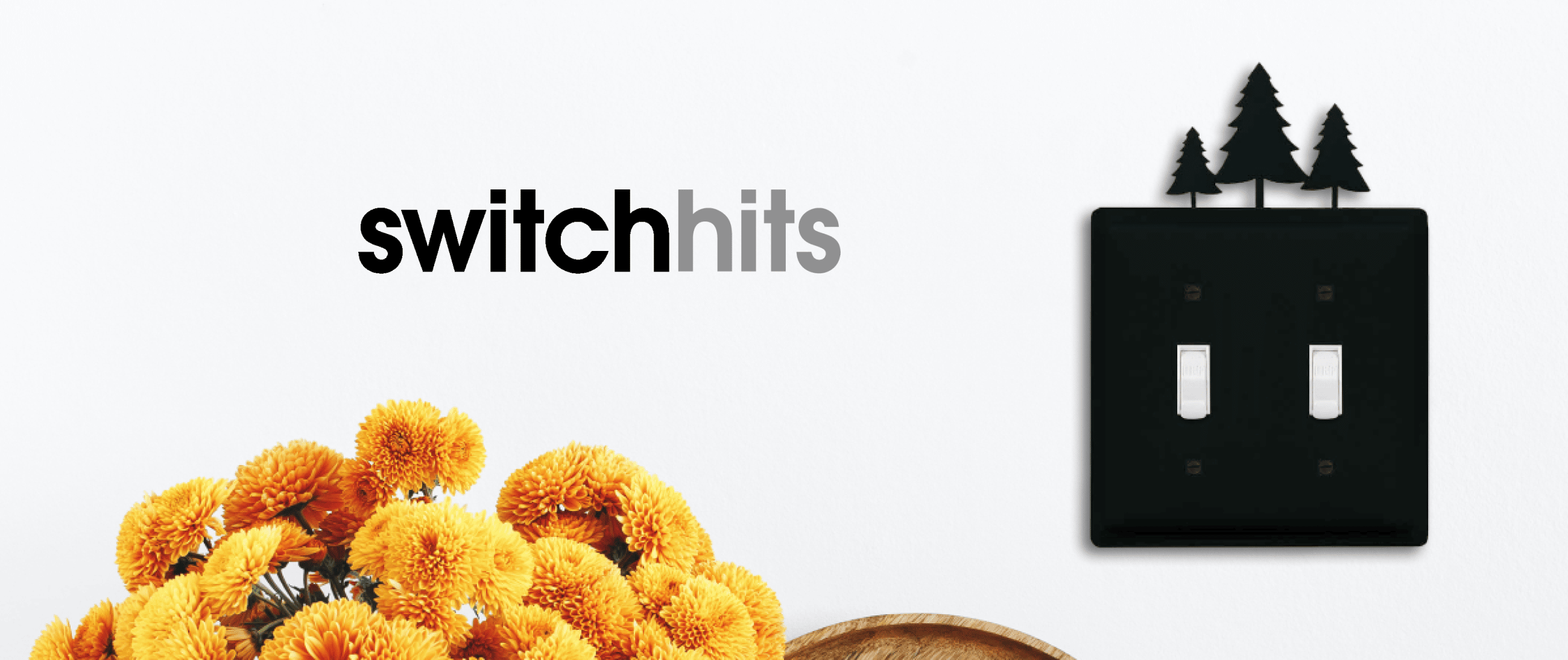 Our
Approach
Our holistic process started with an early discovery session between the client and our team. Here we dug in deeper: learning as much as we could about SwitchHits' goals, their customers, competition, and the pain points of their current website and marketing tactics. From there we were able to begin tackling their branding.
Our
Branding
With a budget-friendly approach, we updated a few key branding assets for SwitchHits. We evolved their logo to an understated and timeless look. Their evolution was designed to be subtle, so they were sure to retain any brand equity they had already built over their decades in business.
We helped a mature brand establish a modern and timeless look.


A brand's visual identity needs to be eye-catching and unique. For SwitchHits, we created product and lifestyle photography designed to help increase their sales.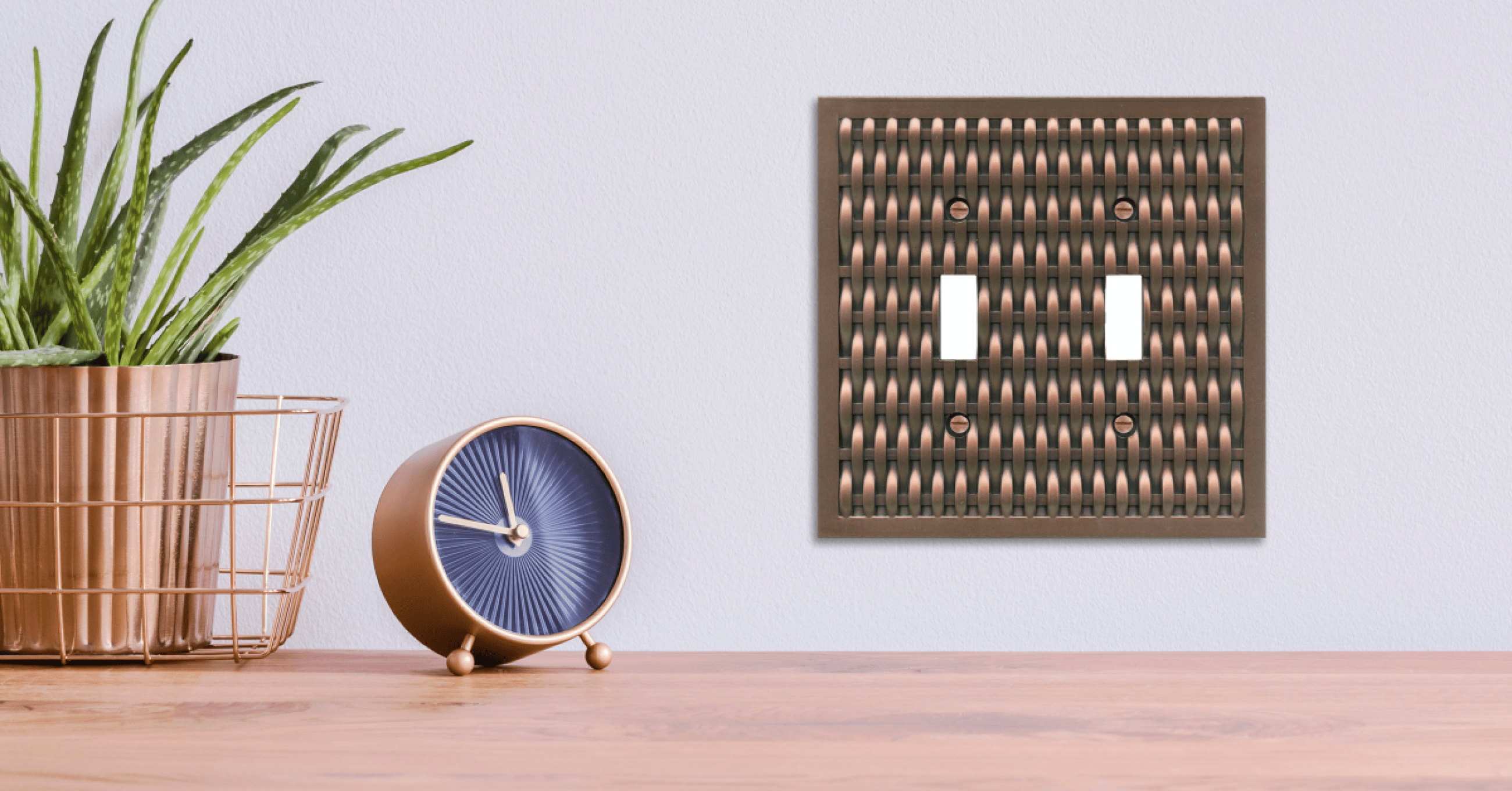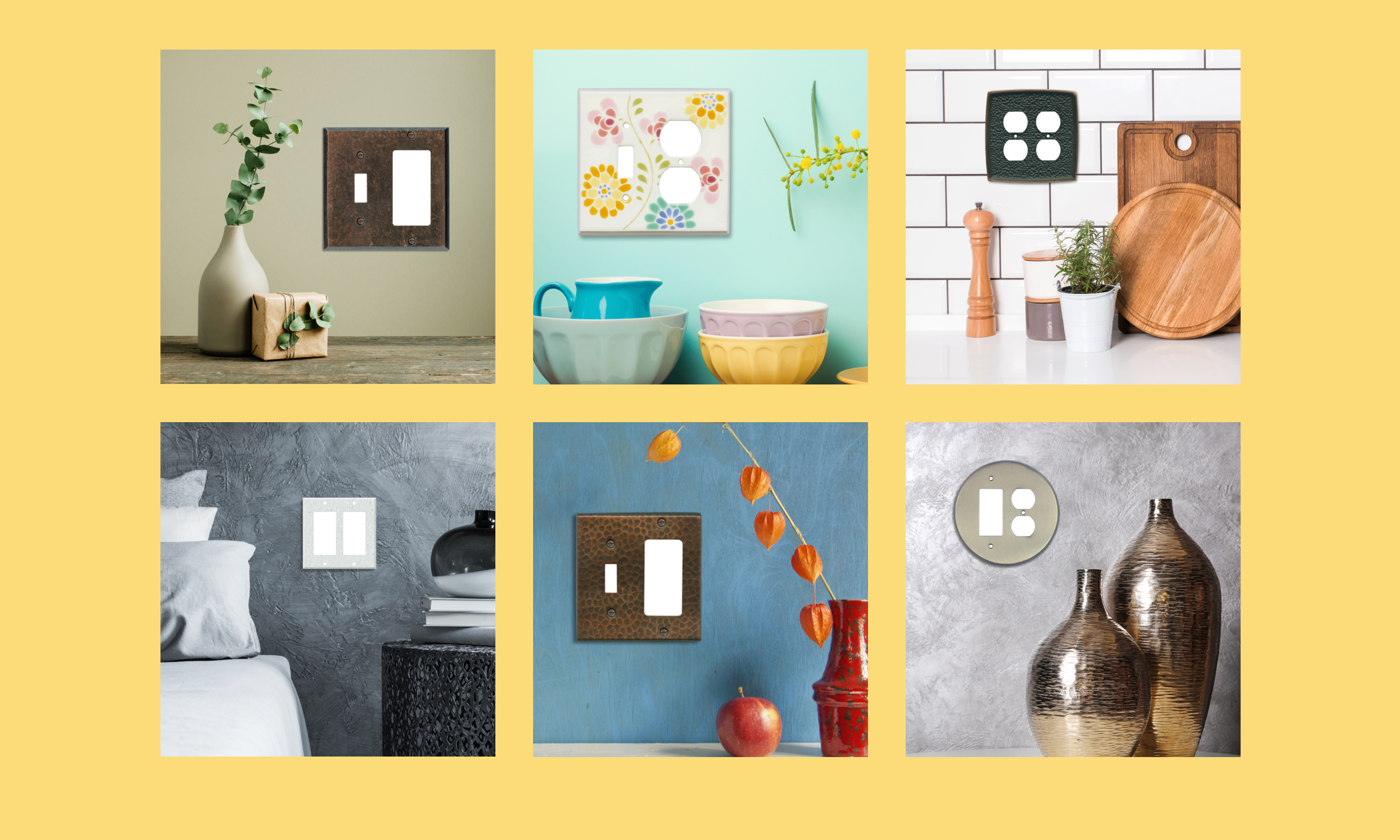 Content Strategy
& UX/UI Design
We refreshed SwitchHits website with an easy-to use navigation and strategic SEO content to help users find what they are looking for quickly no matter which page of the site they landed on. With product photography tailored specifically around consumer lifestyles, we were able give a more immersive user experience too. The result? A beautifully designed eCommerce platform—one which provides both clarity about products as well as inspiration on how to use them.
We focused on site navigation to help drive conversions directly on SwitchHits site.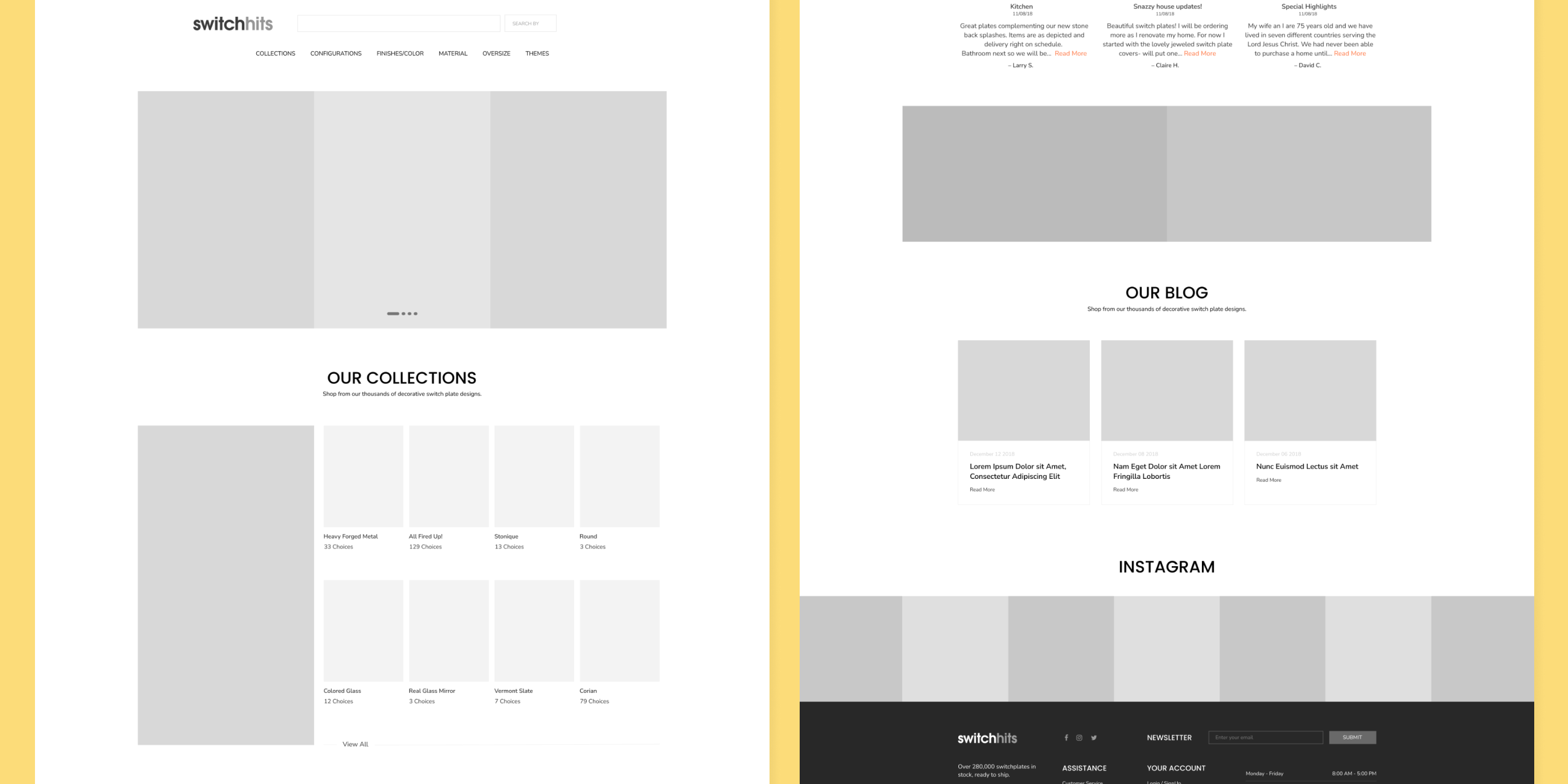 Quality product photography can be the difference between random sales here or there and consistent (repeat) customers. Trust us when we say it's essential your products and services look their best at all times for conversion rate optimization.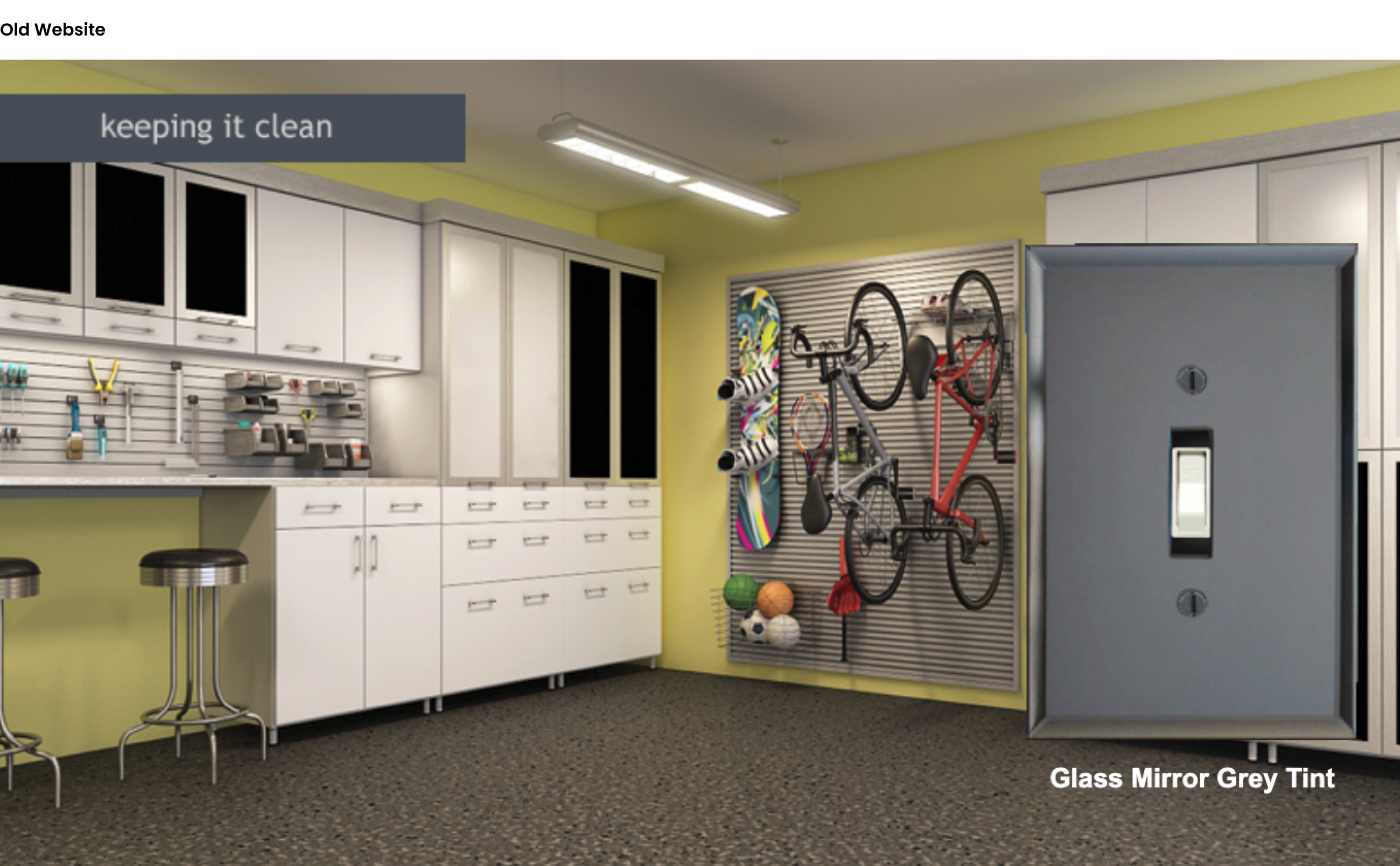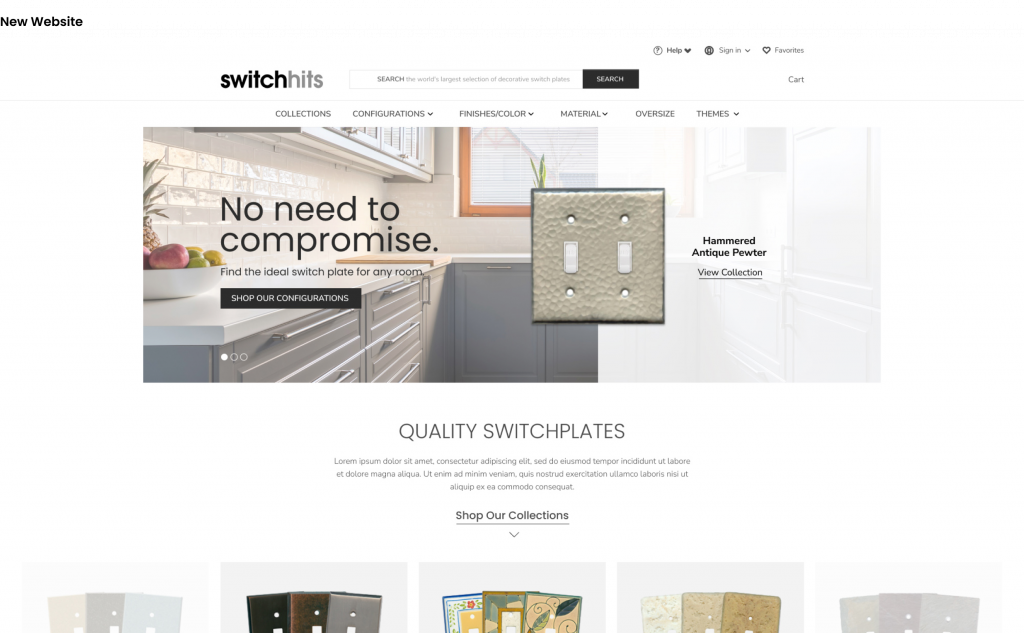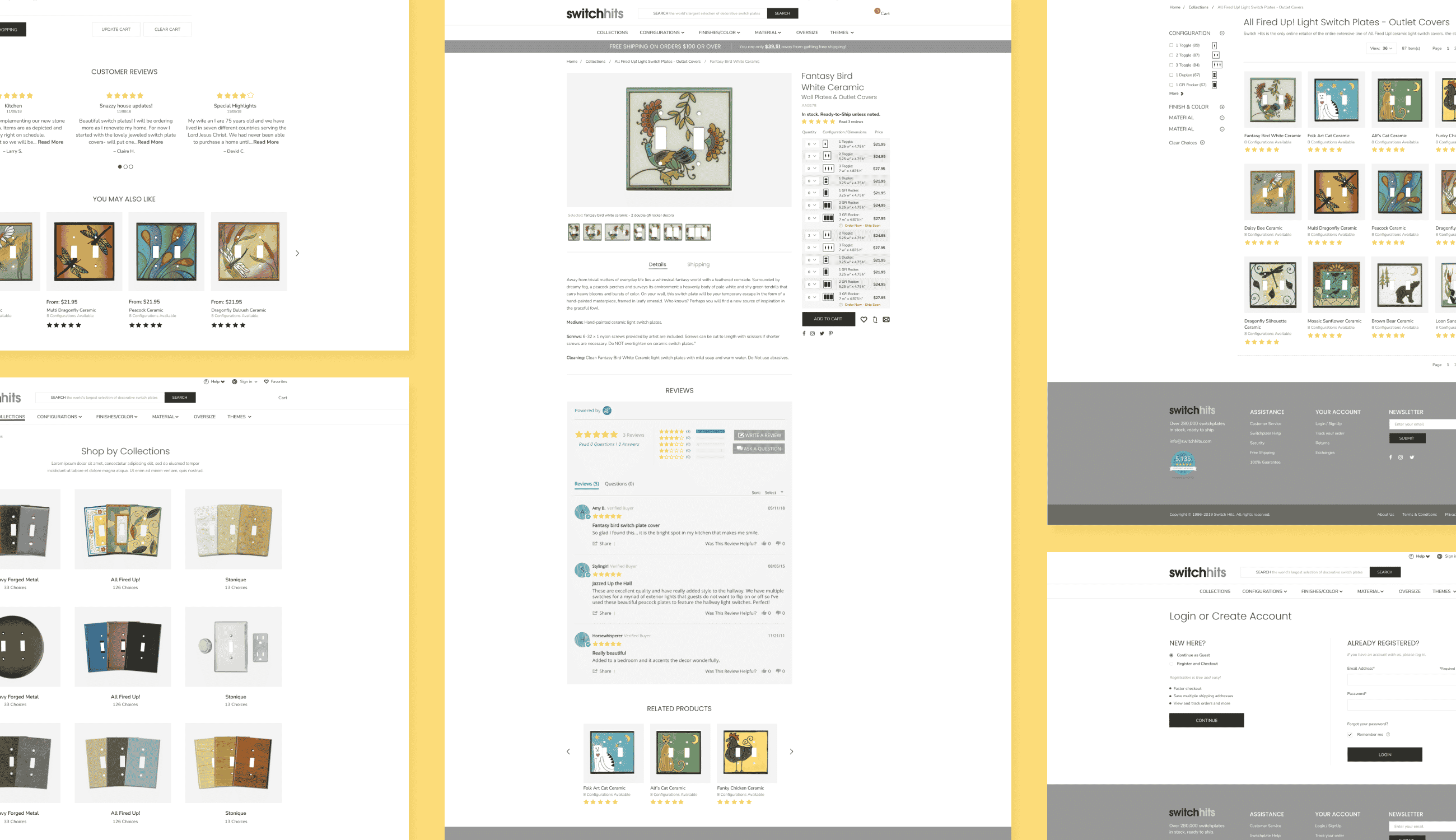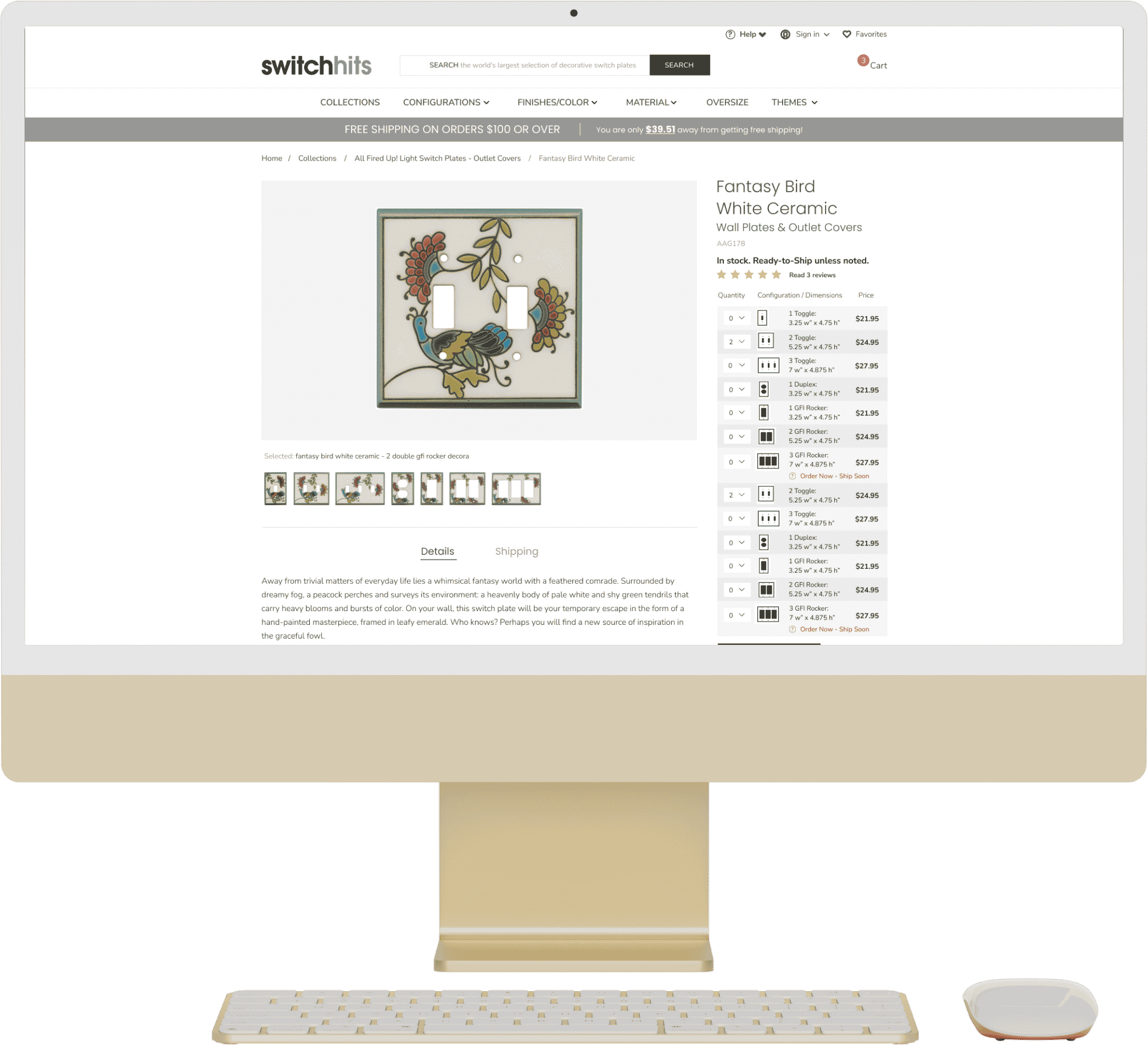 The
Benefits
Thanks to our improvements, SwitchHits could now hold their own against their big brand competitors. Their SEO traffic increased by 300%, with conversion rates improving by 100%. Not to mention their branding was set for another thirty years in business.