The
Challange
When you're a direct-to-consumer beauty brand, you know when your website isn't functioning up to par with your goals: enter Honeyskin. They came to us looking for a partner to help take their eCommerce to the next level. So together we set out to develop an online shopping experience that would improve conversions and create an elevated aesthetic more in line with their quality product offerings.
We helped Honeyskin's customers get a sense of their quality products by making sure they had a website that reflected it.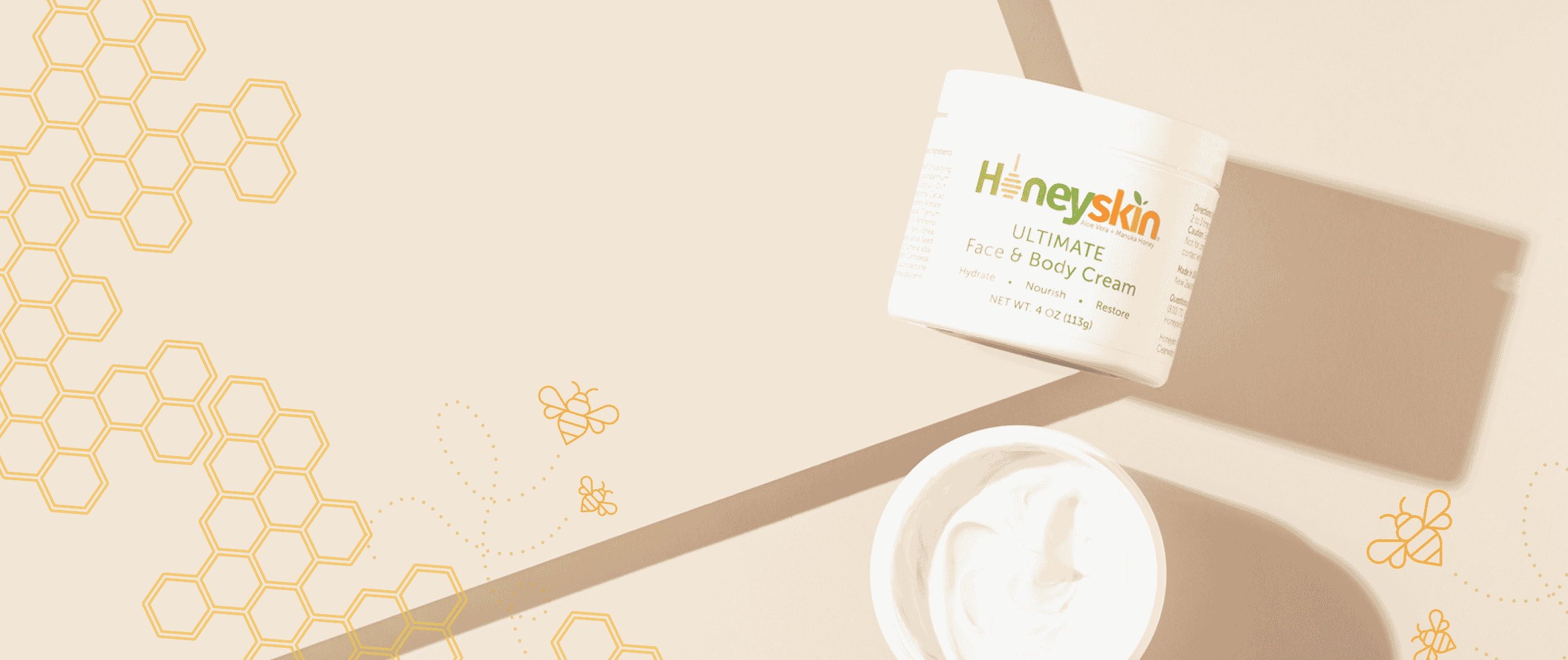 Our
Approach
We had a holistic approach when it came to updating Honeyskin's website. We started with a discovery session: reviewing the ins and outs of their current website and learning more about their competitors. From there we took the time to carefully review the brand assets they had built over the years, ensuring our new designs would elevate and complement what they had already.
Our
Branding
Using the wireframes as building blocks we finalized Honeyskin's brand identity. We began incorporating custom typography, iconography, imagery, and creative direction to the site, then started to flow in copy. We left no stone unturned, making certain the handoff to our development team was as smooth as possible.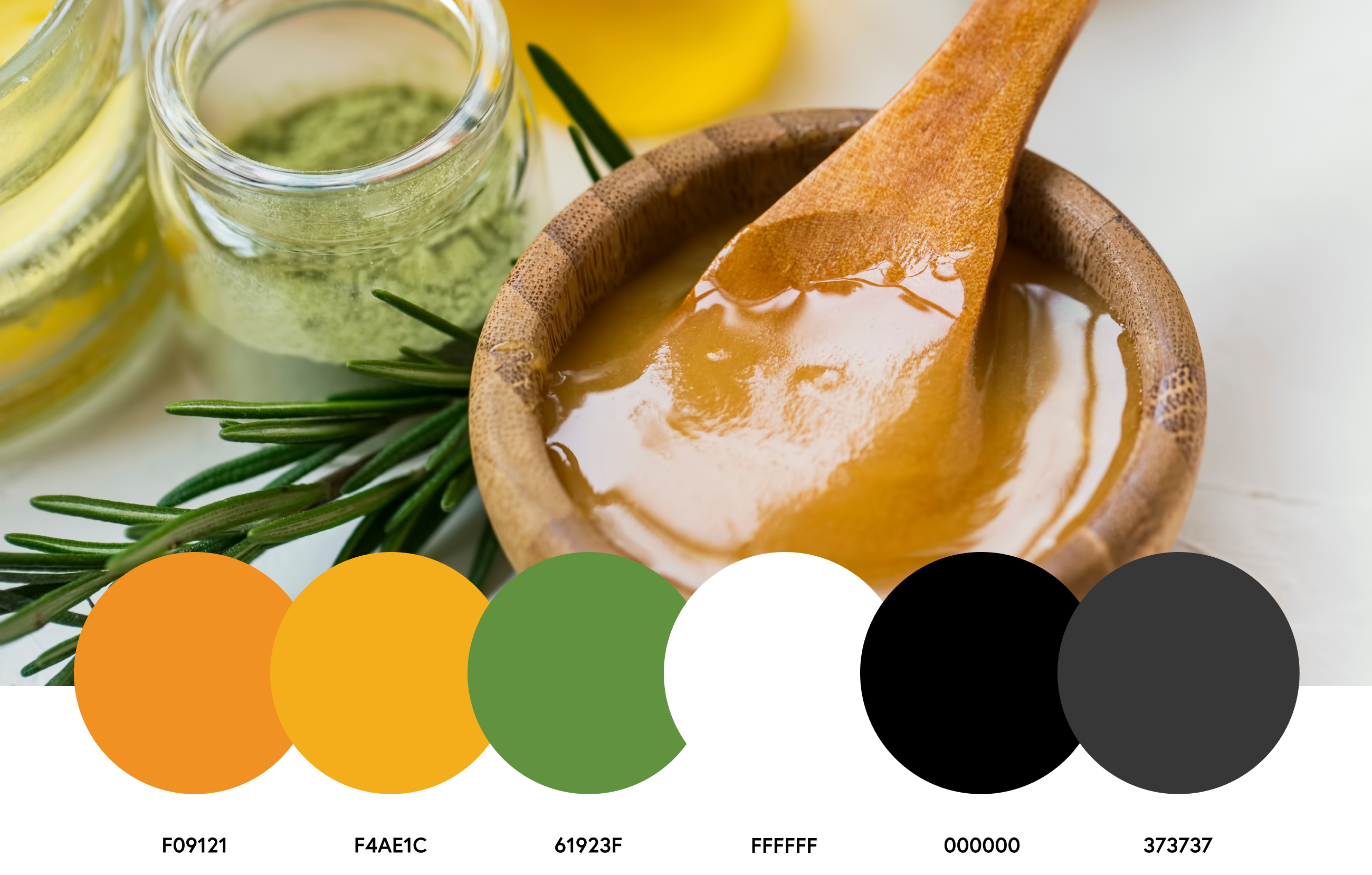 Web Development
& CRO
Armed with all the details, the new site was built with all the bells and whistles necessary to make Honeyskin competitive in today's market. Built on Shopify, we created an intuitive user experience with quick load times, while also adding important CRO capabilities to their product pages. We integrated modern functionalities like live chat, customer loyalty and referral programs, along with customer reviews, subrscriptions, a blog and user-generated content (to name a few).
We took an outdated website and turned it into a modern, optimized Shopify site.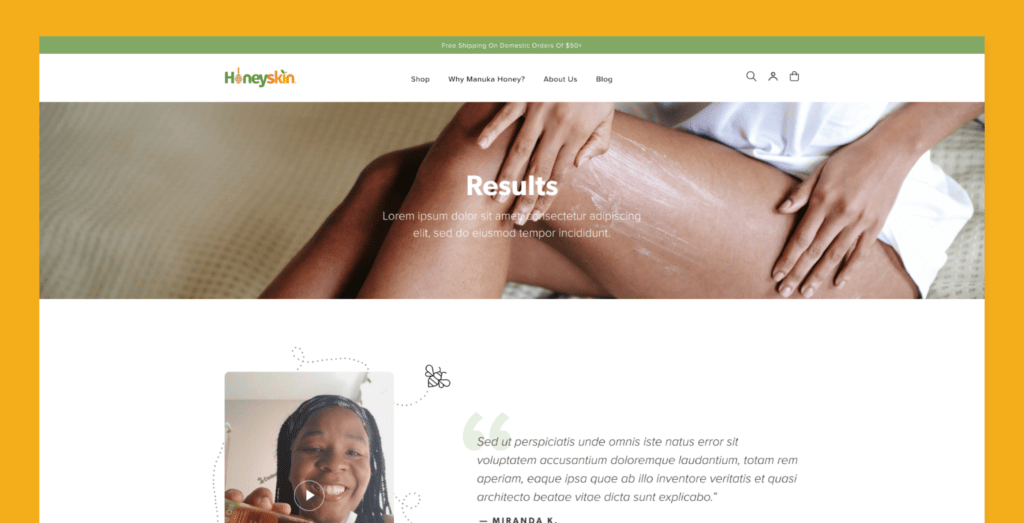 Conversion rate optimization (CRO) is the process of increasing the percentage of users or website visitors to take the desired action. Think: a customer adding a product to their cart or purchasing a product at checkout, clicking a link on your website, or subscribing to your email list. All that good, digital-age stuff.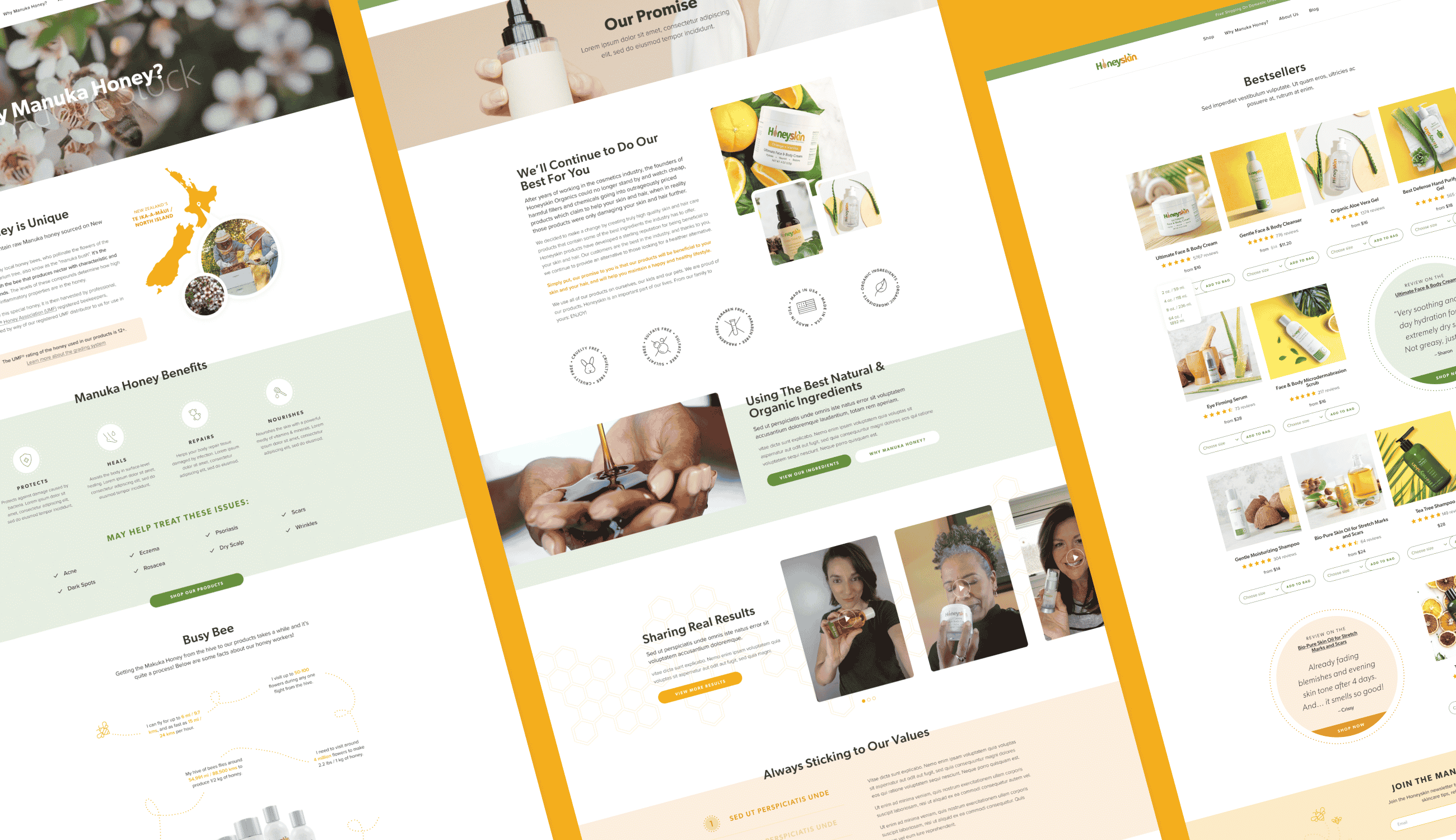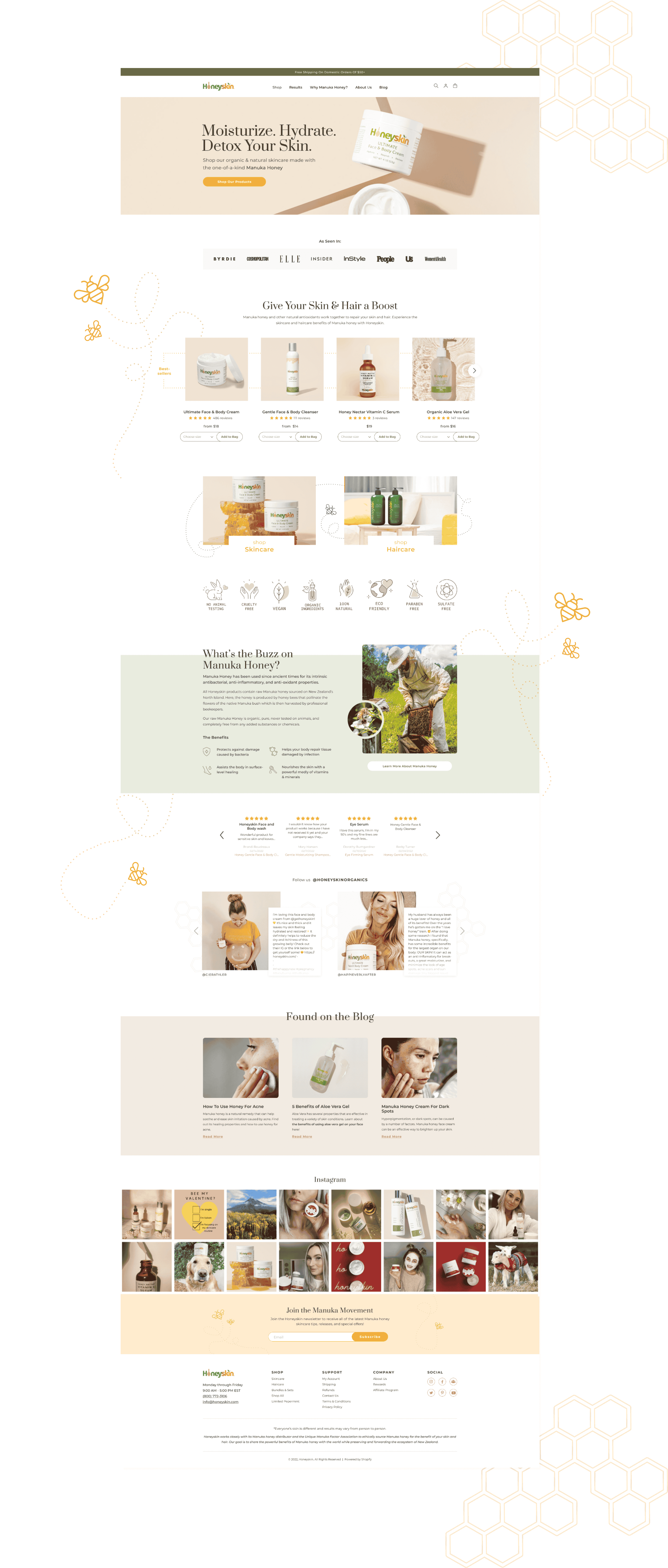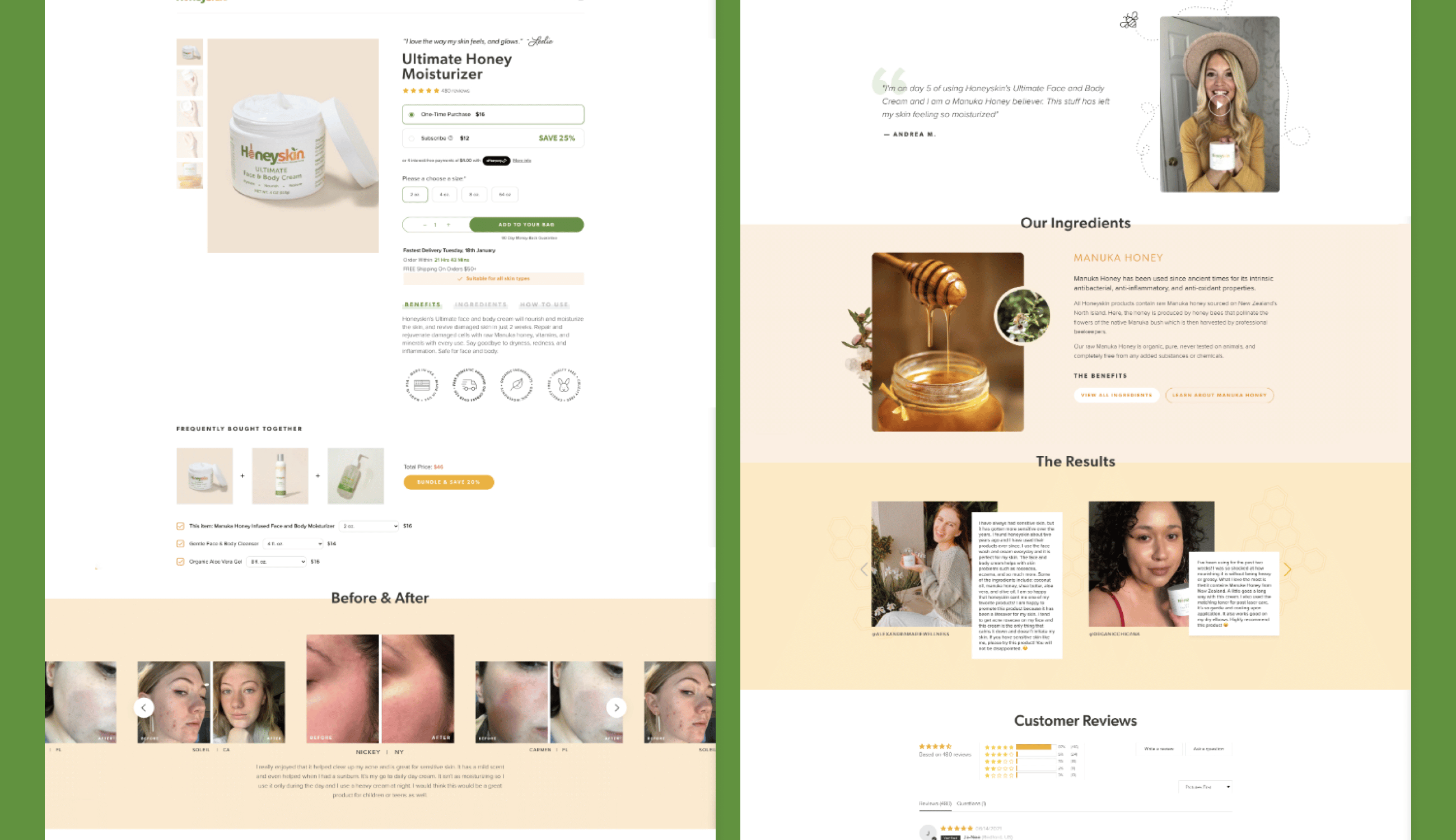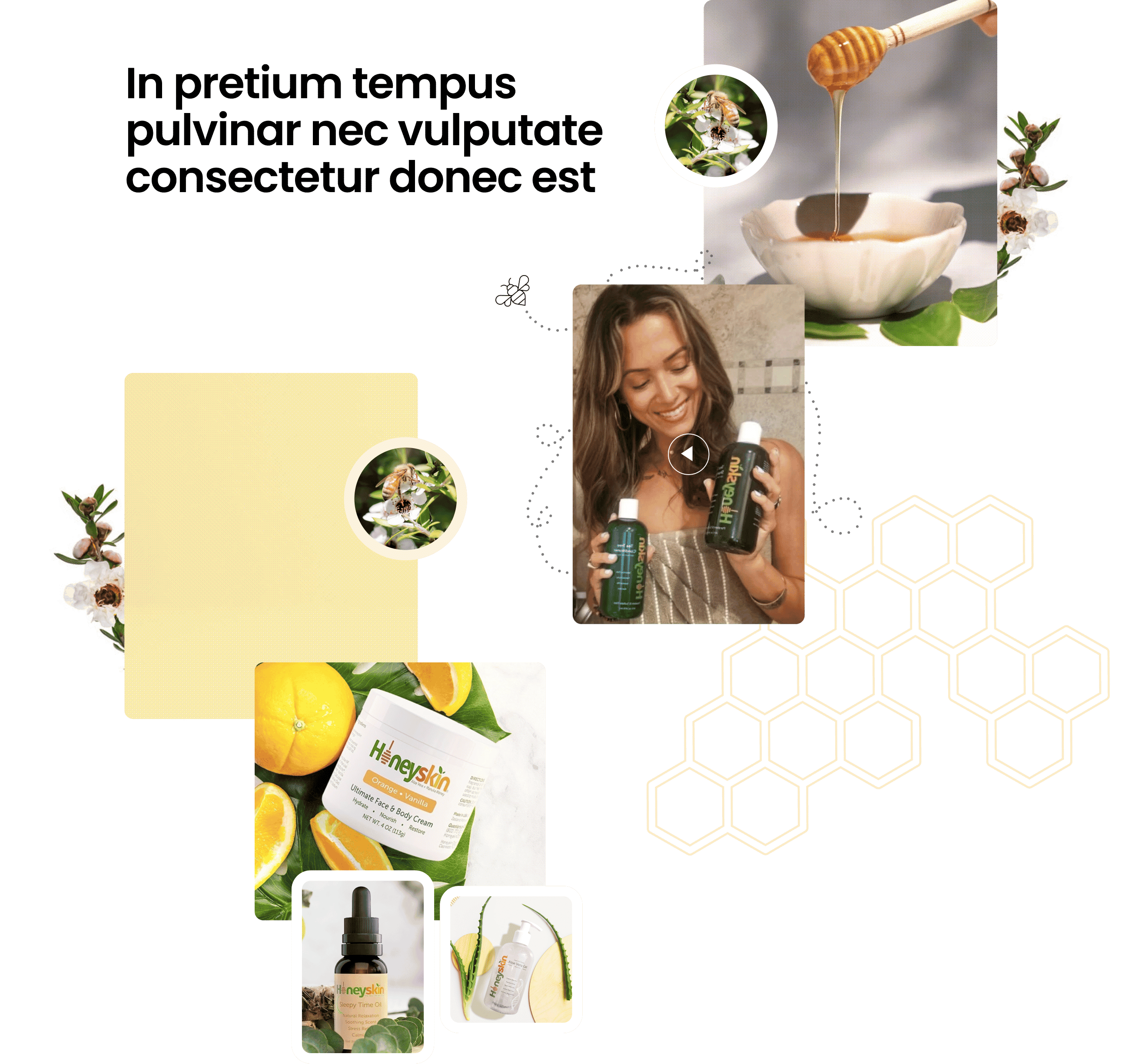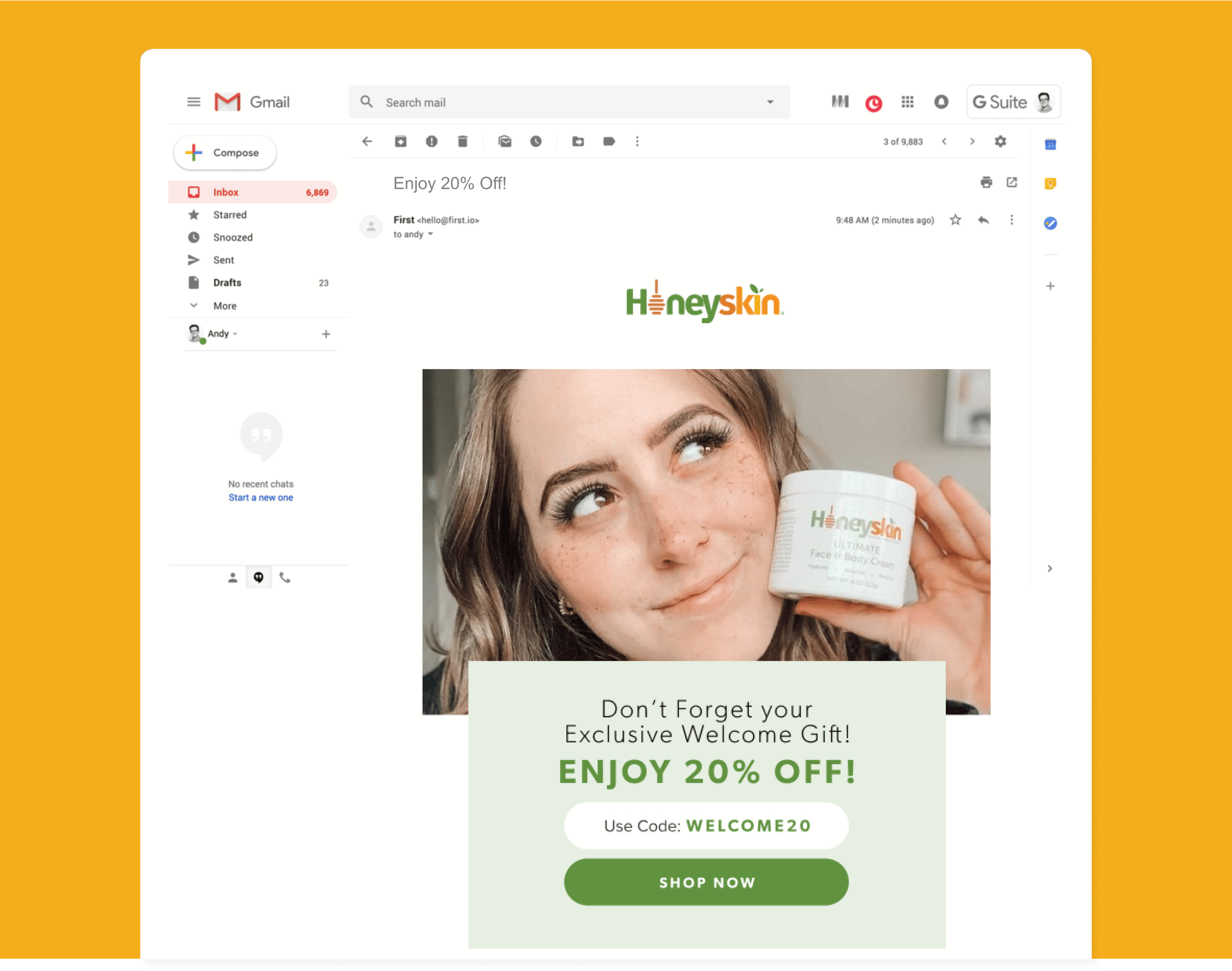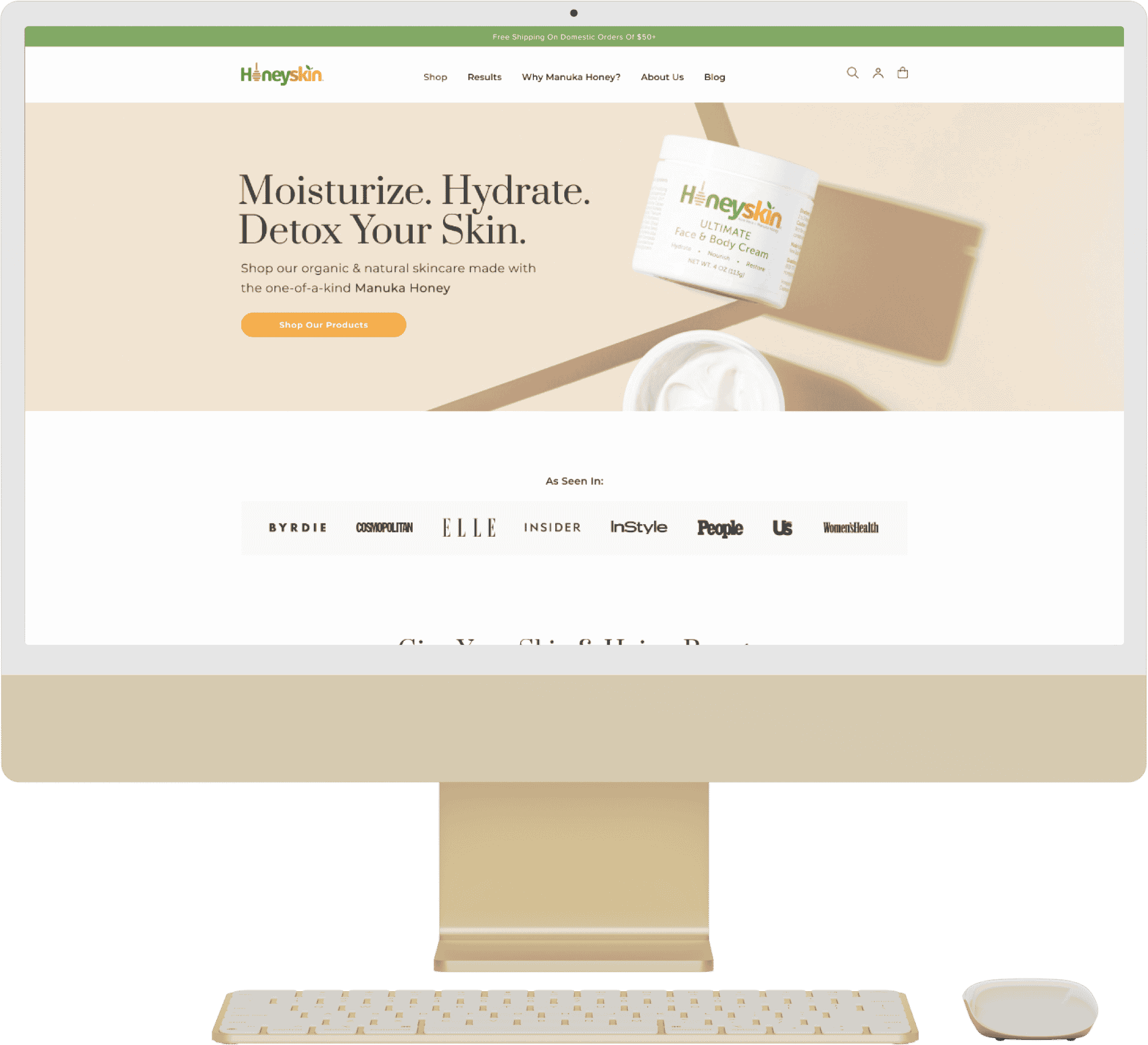 The
Benefits
Thanks to our help, Honeyskin's new Shopify website is a thriving hub for its customers. Their new site offers a better user experience and continually sees increased conversion rates.