When it comes to running a successful eCommerce platform, getting your potential customers to buy your products is only half the battle. To make a customer's journey as easy as possible, it's important that they can find what they want, when they want it – before they go looking for it elsewhere. If you're looking to improve the visibility of your products on your eCommerce site, here are eight things you can do:
1. Make your products visible
If your eCommerce site makes finding products confusing, why would your customers spend time hunting for them? If you're selling a particular item or product, it should be front and center on your website, allowing visitors immediate access to what they're looking for. This is especially the case on mobile, making the purchasing process quick and easy on the smallest of screens.
Both the computer and phone versions of your website should be much more about the visuals than the copy – with customer's attention spans shorter than they have ever been, utilizing great imagery can mean all the difference between a visitor leaving your site without bothering to find out what you sell or making an immediate buy.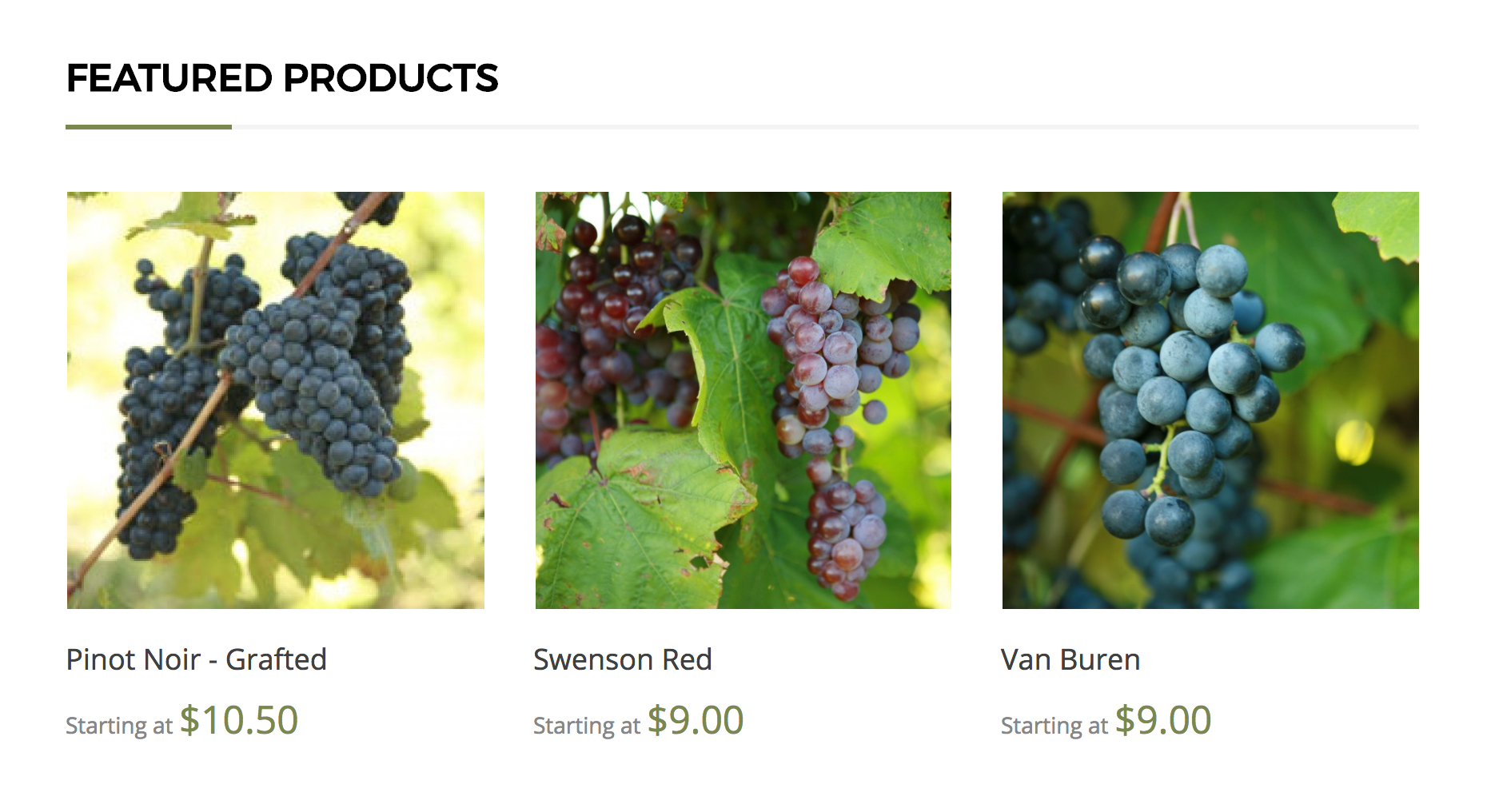 2. Improve your photography
Using generic stock images or bland images with white backgrounds? Making your products stand out is as important as having them online in the first place; utilize your photography skills, or that of a professional and model as applicable, to show customers what your items look like in reality and turn your products from abstract to endlessly purchasable. It's all about making your products visual as usable items, rather than just a thing you can purchase; they have a purpose.
When it comes to creating great photography, it's all about the identity of your brand. If you're all about eco-friendly products and nature, go outside to take your photography. Centered on vintage rockabilly style? Use suitable models. Keep your photography relevant, but making a small amount of effort with your visual style can go a long way. PetaPixel's product photography tips can be a great help with this.
3. Show your customers what you want them to see
Looking to sell more of a particular product? Make that the center piece of your eCommerce site. From marketing to top-of-page advertising, if you're looking to promote a specific item ensure your visitors know about it, especially if it gets them a discount or great price. A sales page can achieve increased sales on reduced products, but for full-price items introducing and making a fanfare about new products is key to making them more visible.
Whether you have a cover page or your visitors are taken straight to your products, it's easy to manipulate precisely what you want your customers to see, and if you have excess stock of a particular product then featuring it front and center can contribute towards attracting sales.
4. Improve navigation
Of course, not everything you want to sell can be featured on the first page – but for other items, ensure they're as easy to find as possible. From a filtering menu to a simple search bar, offer your visitors as many ways as possible to see your products in as few a number of clicks as you can. If you want your product to be visible to your customers, making it difficult to find goes against that principle.
Experiment by seeing how long it takes you to find a specific item on your site, either from your homepage or from platforms you advertise one; if it's more than two or three clicks, it's likely that your customers aren't sticking around long enough to find the product they want.

5. Redirect attention to relevant products
Notice a particular item is particularly popular, but similar items just aren't selling? Let your potential customers know you have options at all times, by offering both separate listings and multiple colors and styles within each one. Additional choice means there's something for everyone, even if they don't search for it at first, and shows your customers just how versatile and smart your eCommerce site can be.
This is a technique often used by global companies, and a clever way to include it seamlessly in your site is incorporating an app or widget that either features complimentary products or even items other customers have purchased alongside the product. If your customer is interested in one product, in particular, it's likely they will like other things along the same lines.
6. Targeted marketing
Following in the footsteps of large-scale retailers, targeted advertising can only benefit you – especially when it comes to hesitant shoppers. When it comes to promoting your products and making them more visible to your customers, showing them what they're missing out on certainly won't do any harm; and may even draw them back in to make that sale. Visibility beyond your site is just as crucial as on your website itself; both ends should be as visually compelling and show off your products at their best.
Especially when it comes to social media marketing, imagery is king. So if you're looking to improve the visibility of the products on your eCommerce site, ensure that your advertising reflects this; on such a visual medium, an imagery-light advertisement and landing page will leave your potential customers less interested in what you have to offer.
7. Incorporate your products throughout
From your 'about' page to the pages of other products, never miss out on a chance to show off what else you sell, so visitors are drawn deeper into all the products you have for sale. Never miss an opportunity to visually display the items you sell, with anything from customer photos to social media feeds offering additional visual reinforcement that you can utilize across your site. An Instagram widget can give you access to even more aspirational imagery in no time.
Within moments of entering your eCommerce site, your customers should know exactly what you're selling, and if possible the kind of person you sell to. Whether it's through models or just themed photography, every page on your site should reflect your brand and the products that you sell.

8. Create a showcase
If you're looking to promote multiple products, consider utilizing a look book, or showcase, to properly capture your products and give potential customers a more visual look at a product you're offering. No matter what the product, utilizing additional professional photography in a glossy format increases the visibility of what you're selling on your website, and can allow you to develop a style of your very own.
Catalogs may be a more traditional form of sales media, but their focus on imagery is exactly the thing that an eCommerce website needs to gain the interest of visitors, and keep them engaged long enough to be interested in your products. Don't just sell items – sell the lifestyle to go with them.
Go on-brand
If you want to increase the visibility of your specific products on your site over similar or even the same items on other platforms, self-styling can go a long way. If your imagery matches those of the product manufacturer or differs little from sellers with other items, visitors are less likely to express interest in your specific product.
If you want to improve visibility in the long term, going on-brand is key. Make your product more than its competitors with clever names, great photography and an easy to use eCommerce site, something that Magento web design can supply, and you'll soon find yourself picked over your competitors across your whole range of products.
So when it comes to improving the visibility of your products across your eCommerce platform, there are several things you need to remember – think like your customers, be as visual as possible and most importantly, make your brand shine through at all times. Strong brands not only get your products seen, it means customers know the products belong to you before they even look at your business name. A good aesthetic is worth its weight in gold – add some excellent marketing strategy into the mix and you're well on your way to success.
If you're looking for a business that can help your eCommerce site increase visitors, get more sales and overall make your products more visible to all the right people, then Newbird can help. A Buffalo, New York web design and digital marketing agency that is built for modern business, we can help make your eCommerce brand a success in so many different ways. Contact us today to find out more about how we can help you to improve the visibility of your products on your eCommerce site.