The
Challenge
Standing out on a crowded shelf in today's snack market can be a daunting challenge. When Battle Bars, a veteran-owned protein bar company, approached us in search of an SEO partner, they were considering hiring a separate CMO. As we delved deeper into their business and objectives, we recognized their untapped potential and knew we could be the ideal team to help them thrive. Instead of merely becoming their SEO partner, we proposed an even more comprehensive role as their Chief Marketing Organization, and they enthusiastically agreed.
From the beginning, we recognized Battle Bars' potential and knew we were the right team to help them grow.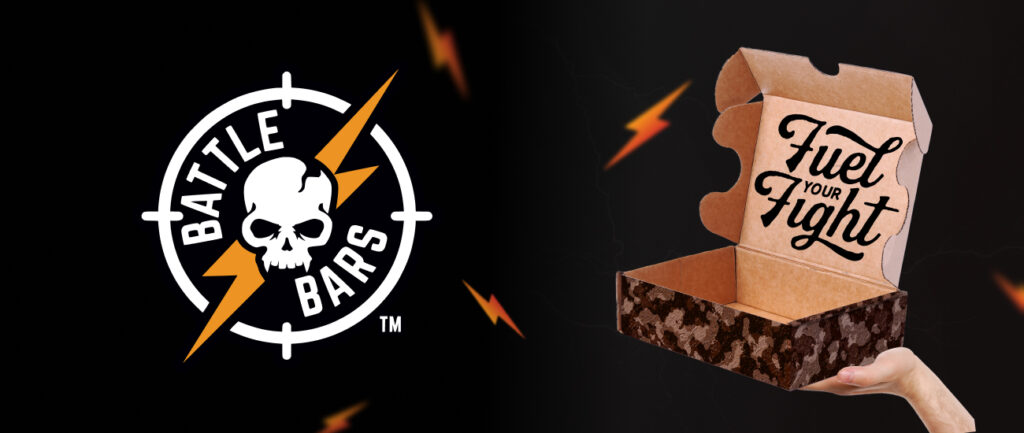 Our
Approach
Our approach began with an in-depth discovery session between our team and the client. To assist Battle Bars in identifying their unique selling points and thriving amidst formidable competitors, we adopted an inside-out approach. We devised a comprehensive Flightplan focused on maximizing ROI in the first quarter, systematically addressing high, mid, and low-priority objectives. By amplifying already successful strategies and exploring new avenues like Amazon, we aimed to establish a strong foundation and create a tailored marketing mix that would align with their objectives.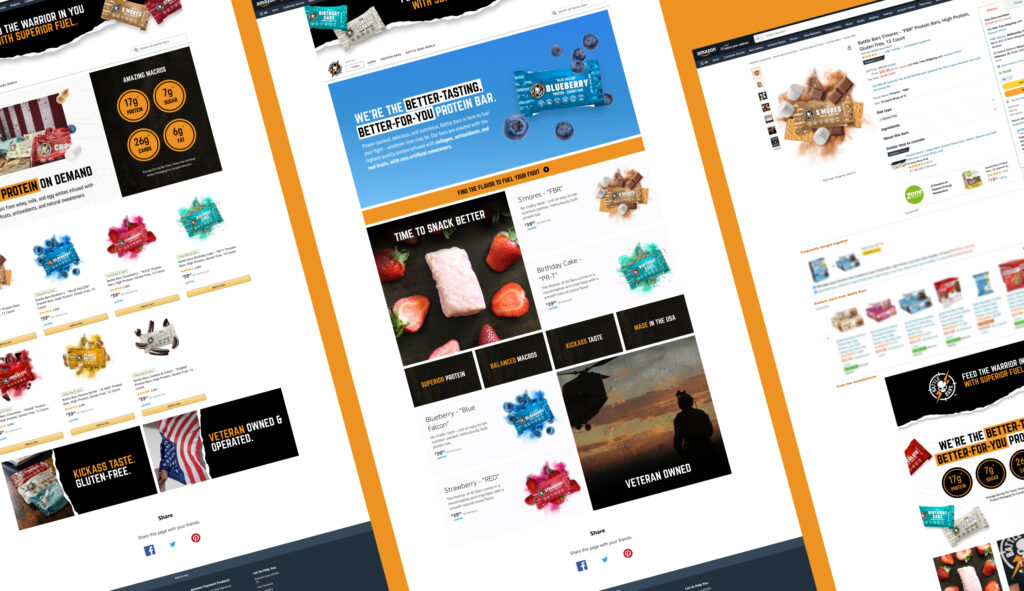 Our
Branding
Building upon Battle Bar's already strong visual identity, our initial focus was on their market positioning and messaging. Through extensive research on their competitors, we identified areas where Battle Bars could differentiate themselves effectively. By refining their unique selling proposition, brand words, and origin story, we enhanced their brand narrative. Additionally, we delved deeper into defining their target personas and understanding their shopping journeys to optimize our marketing efforts.

From the beginning, we recognized Battle Bars' potential and knew we were the right team to help them grow.
As a brand marketing agency, Newbird believes in creating a presence that creates a strong emotional connection with customers—everything about your brand needs to speak to them, from messaging to design.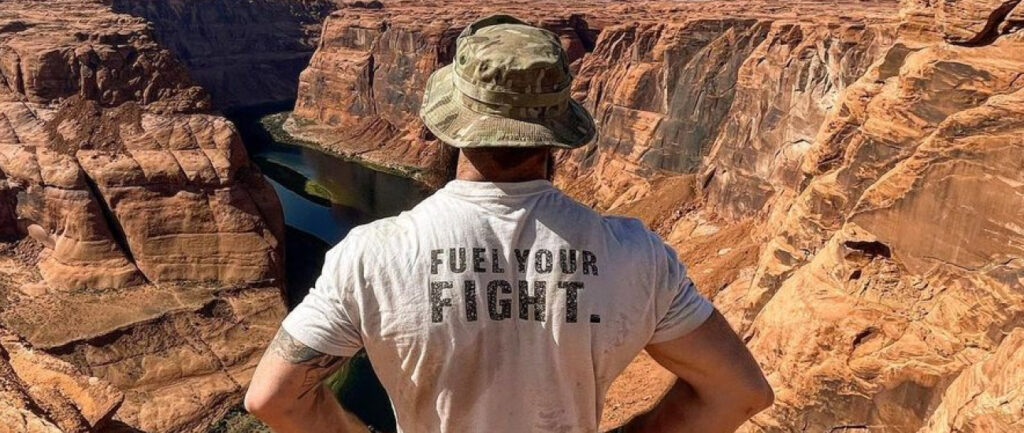 Digital Marketing
& Advertising
With our focused competitive messaging in place, we got to work driving ROI for Battle Bars. Embracing a lean approach and prioritizing initiatives with the highest potential returns, we achieved significant milestones within the first three months:
Email revenue skyrocketed by an impressive 80%, while SEO revenue saw substantial growth of 25%.
We triumphed over seven prominent protein bar competitors with significant budgets in a nationwide 7-Eleven contest, securing Battle Bars' placement in stores across the country thanks to our digital efforts.
Leveraging targeted wholesale partnerships, we devised compelling campaigns and landing pages to expand their market reach.
A successful launch of Battle Bars' Amazon storefront, coupled with well-coordinated influencer and affiliate programs, along with a robust pricing strategy, led to increased sales and heightened visibility.
By fine-tuning their Facebook and Google advertising efforts, we not only slashed their advertising spend by 70% but also achieved an impressive 209% and 51% boost in ROAS, respectively, in the first month.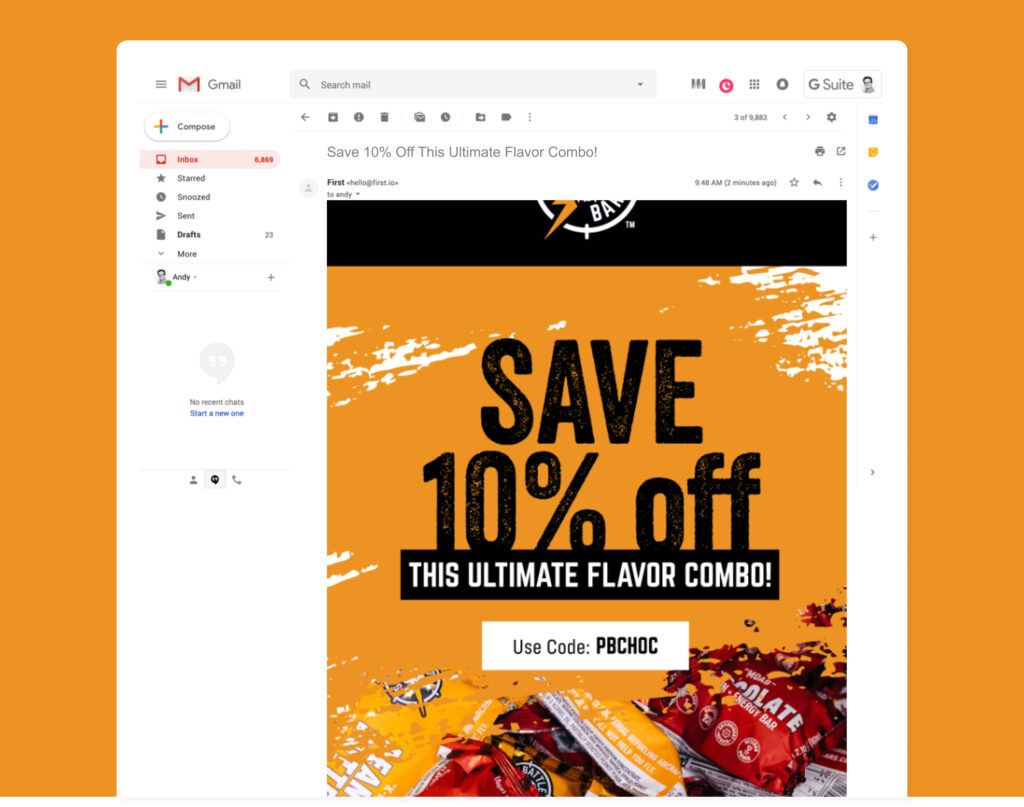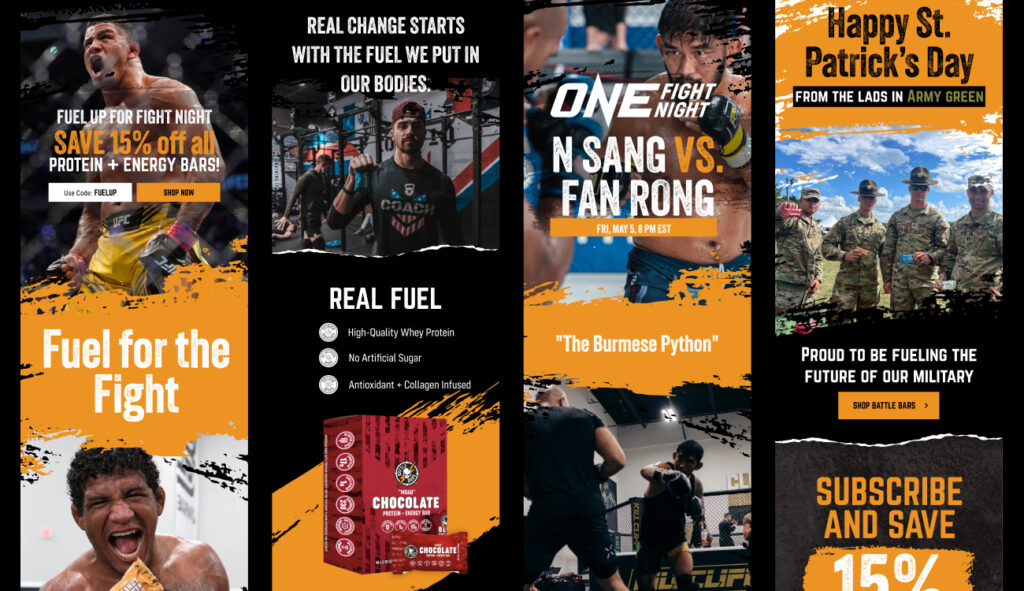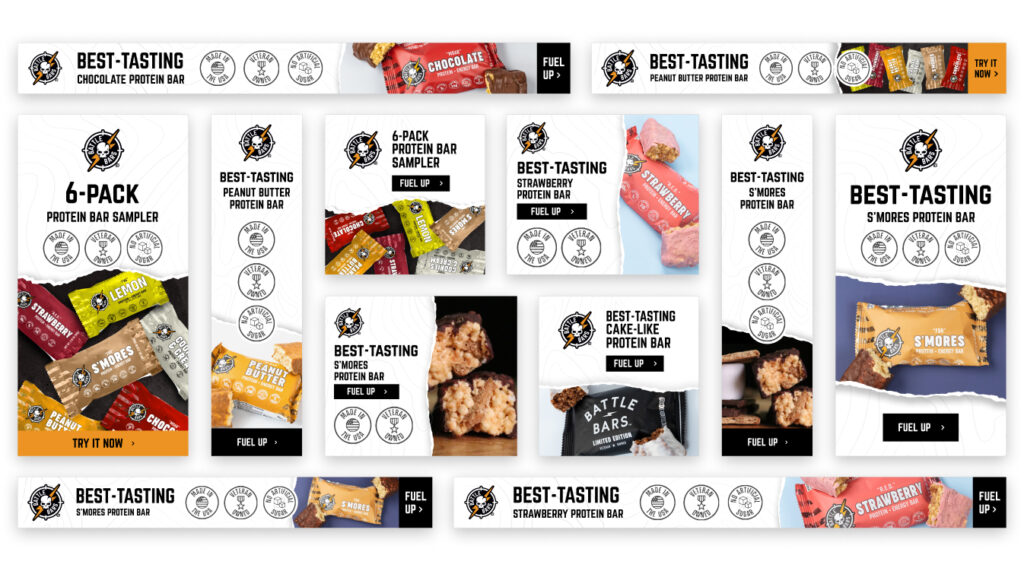 UX Design
& CRO
When it came to optimizing Battle Bars' own eCommerce website, we left no room for uncertainty. We meticulously ensured that every element was in its rightful place and accounted for all essential functionality. Newbird took charge of the creative direction and provided invaluable assistance during the relaunch. As a result, the changes we implemented increased their CRO and have consistently facilitated the long-term conversion of new traffic.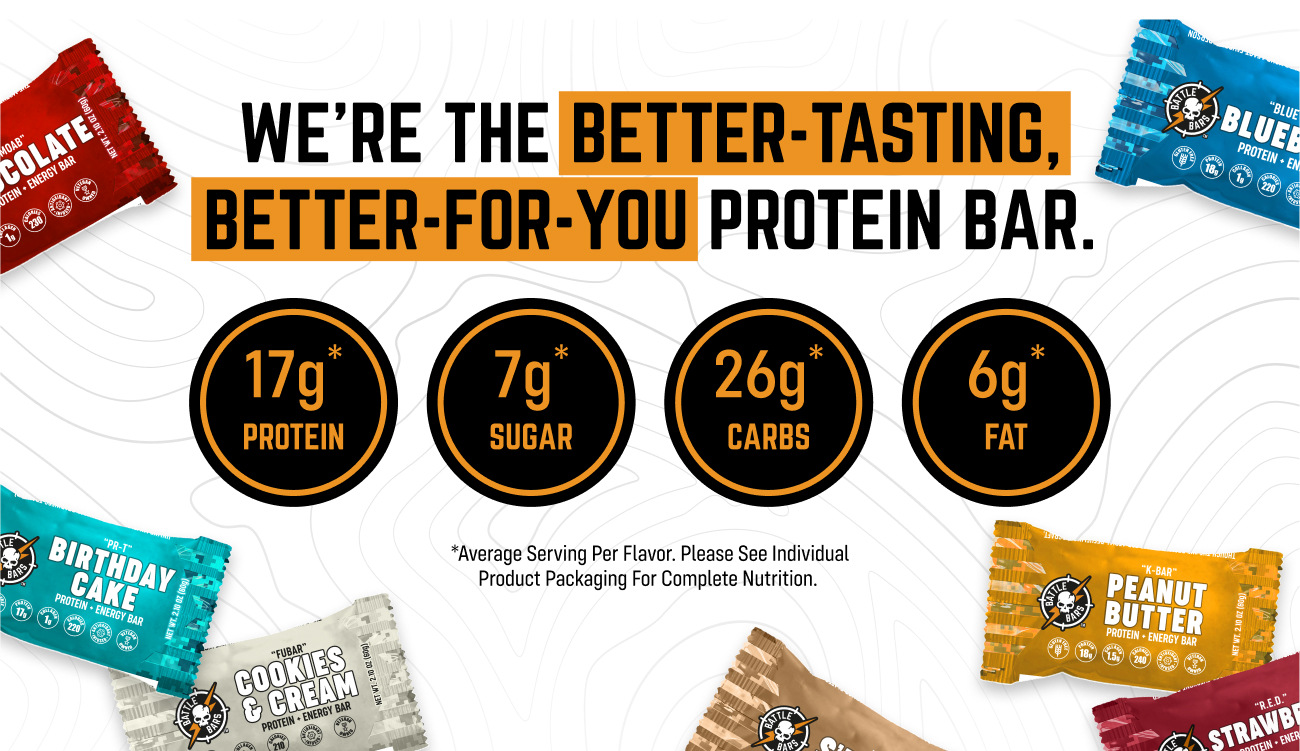 Conversion rate optimization (CRO) is the process of increasing the percentage of users or website visitors to take the desired action. Think: a customer adding a product to their cart or purchasing a product at checkout, clicking a link on your website, or subscribing to your email list. All that good, digital-age stuff. For this project, it was a must.
By strategically prioritizing initiatives that promised the highest returns, we adopted a lean approach to propel a start-up forward in a fiercely competitive landscape.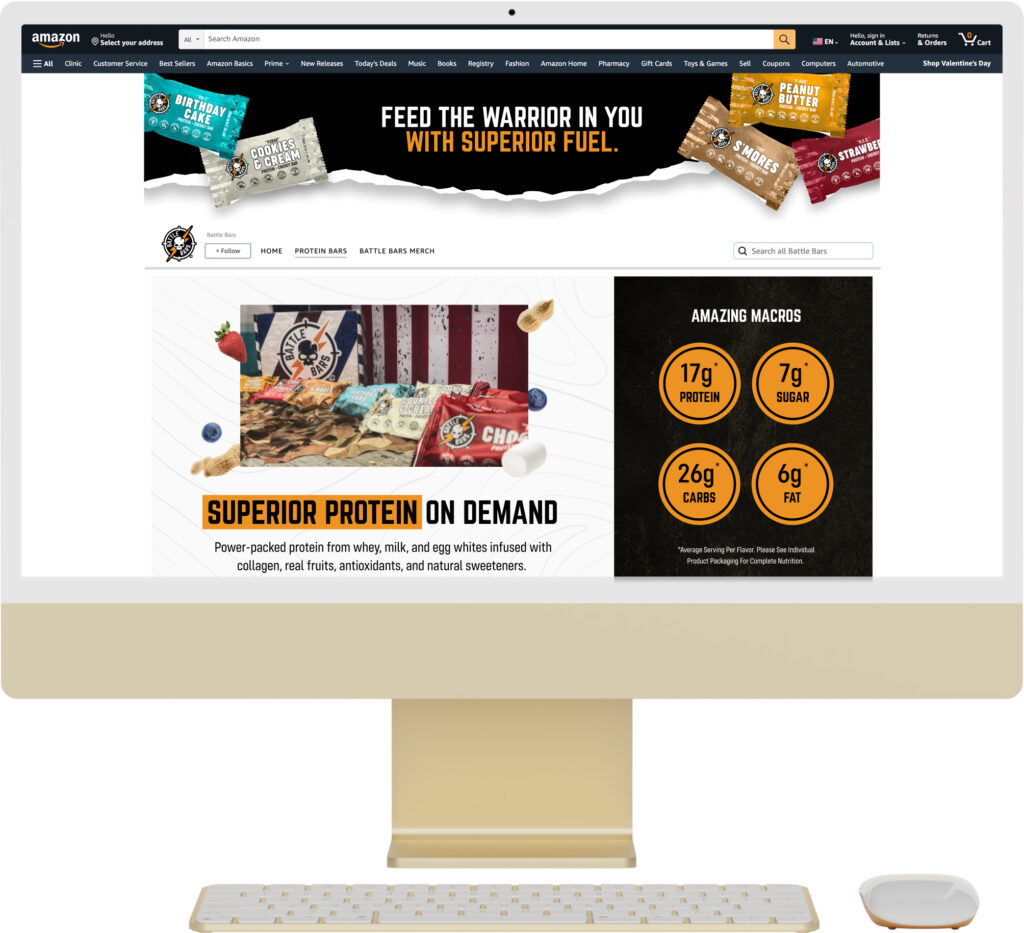 The
Benefits
Our CMO role played a key part in the optimal growth of Battle Bars on a national scale. As their trusted partners, we continuously test, report, and nurture their progress on a weekly basis, while setting new quarterly goals. Our unwavering dedication has yielded substantial net revenue gains for their business, over $60,000 in the first quarter alone, and we remain determined to maintain this trajectory of success.