Visual Website Design
.
Custom front-end that excels.

15+ years experience
400+ happy clients
Custom Website Design In Buffalo, NY
At Newbird, we prioritize outstanding website design as the cornerstone of our full-service agency. Our commitment lies in crafting exquisite websites and apps that authentically reflect your business values.
Unlike typical web design firms that produce generic, personality-lacking websites, we stand apart. Our approach involves collaborating closely with clients from inception to completion, ensuring a profound grasp of their requirements before embarking on any project. This approach has enabled us to consistently deliver remarkable platforms to our customers over the years, spanning eCommerce stores and beyond.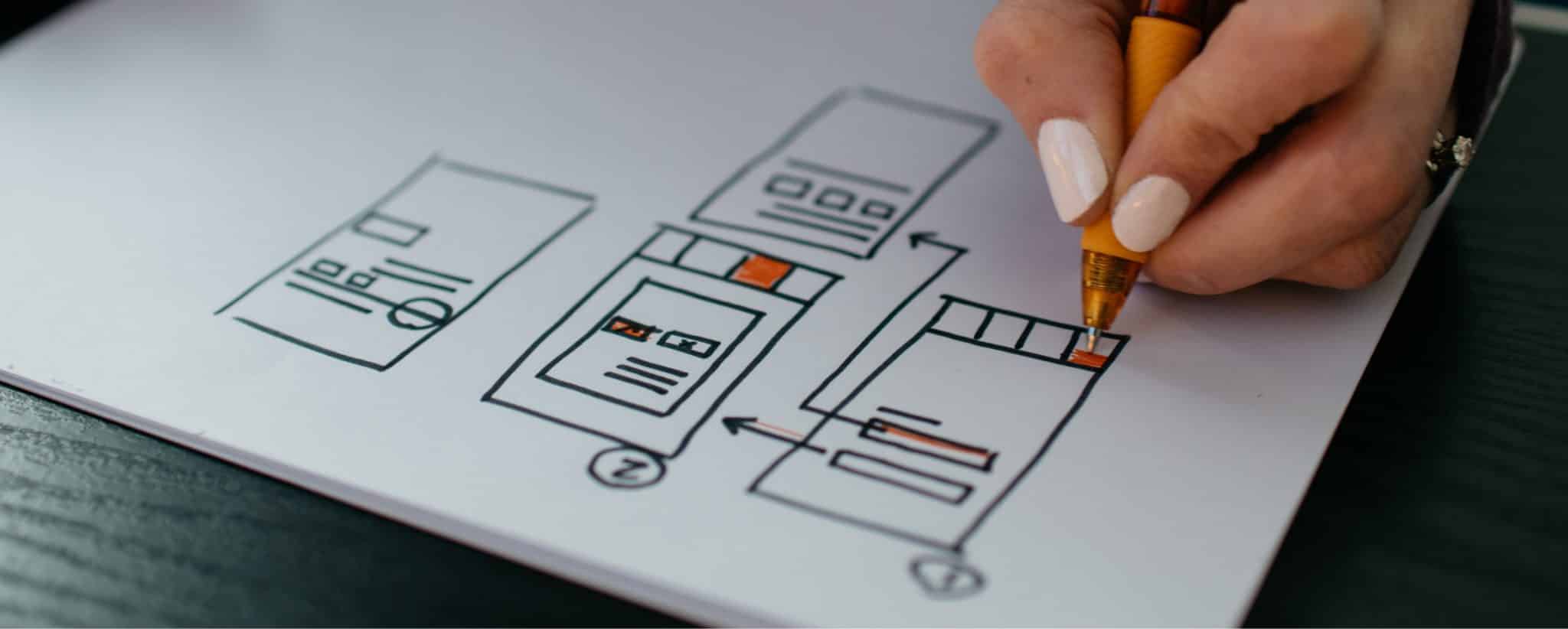 What is Visual Design?
Visual Design is the aesthetic appeal and usability of a platform through images, typography, space, layout, and color. Even though we are a full-service agency, at our core, Newbird is known for our fresh creative. We take the time to think through every aspect of your website or app before we begin the coding process. From color choices to button and image placement, we know which factors influence and drive consumer behavior. As a result, we can convert more visitors to customers with our design skills.
We know you want a platform that is not only well-designed but also represents your business and values. There are a lot of design agencies out there who claim they can help you create the perfect website for your business. But how do you know if they understand what makes a great user experience?
Newbird's Website Design Approach
We know that your business is your baby, which is why achieving the best website design is our utmost priority. Our distinct process facilitates collaboration with you, enabling us to offer expert guidance on strategic decisions for your site's appearance and functionality. Rooted in years of user experience data and A/B testing, our approach ensures that we have a deep understanding of effective website design principles. Consequently, we consistently deliver purposeful and meticulously crafted platforms that truly reflect your business's essence.
Listen
We never take a one-size-fits-all approach to any project. Instead, we meticulously tailor a personalized strategy and website design for each client. Throughout the engagement, our dedicated team of designers and developers attentively listens to your unique requirements and challenges, engaging in transparent discussions regarding timelines and budgets. We delve into defining your target audience, studying your competition, and pinpointing specific objectives, all to facilitate the delivery of the most effective website for your business.
Research
When it comes to your bottom line, there's a lot at stake. That's why we never make decisions based on conjecture and assumptions. We research to determine what it is your customers want from your website. As a result, you can have total confidence in the design and development decisions you make and we execute.
Create
With knowledge and insight from our discovery process, we'll then get to work designing mock-ups and developing wireframes, all to ensure we produce the results you're after. No matter the project, our website design experts examine your existing graphic mark, make recommendations and adjust or rework it as needed. Just starting a company? We can be a part of the naming, identity, and branding process from the ground up too.
Our process runs deep
01.
Discovery
Let's dig in deeper. First, we learn about you—then we get to work. Sound good? We think so, here's why.
02.
Project Plan
From there we plan the work, then work the plan. Meanwhile, we give you a bird's eye view of everything we're working on together.
03.
Project Kickoff
A solid strategy is at the heart of everything we do. We'll never kick off a project without it.
04.
Wireframing
We leave nothing to chance when it comes to your online presence. That's why we start with wireframes. 
05.
Web & App Design
Create a platform that's not only functional, it's beautiful.
06.
Development
Our expert team of web developers guides clients to the right platform for their business.
07.
Launch & Hosting
The moment you go live, we test each element manually, and quickly, to ensure it's running as intended. 
08.
Ongoing Design, Development, Marketing
We know running a business takes constant effort, and we're ready to help.