Campaign Inception
.
Get creative with your creative.

15+ years experience
400+ happy clients
What is Campaign Development?
Campaign development is the process of idea generation (brainstorming, if you will) about how to sell a brand's products or services with creative. It's a time full of ideas, all while taking into consideration a solid strategy and with end objectives. It's an extremely important step to marketing today, in world where we're overloaded with messages all the time. The artful implementation and positioning of a brand's creative can help customers form connections with whatever it is they offer. Yet in order for this connection to occur there needs to be some kind imagination as to what is going to capture these audiences. That ah, ha moment.
It's hard to develop engaging, multi-platform campaigns that speak to audiences on a personal level. Most companies settle for developing standard campaigns that don't really resonate with their target audience. This can lead to a lot of wasted time and money.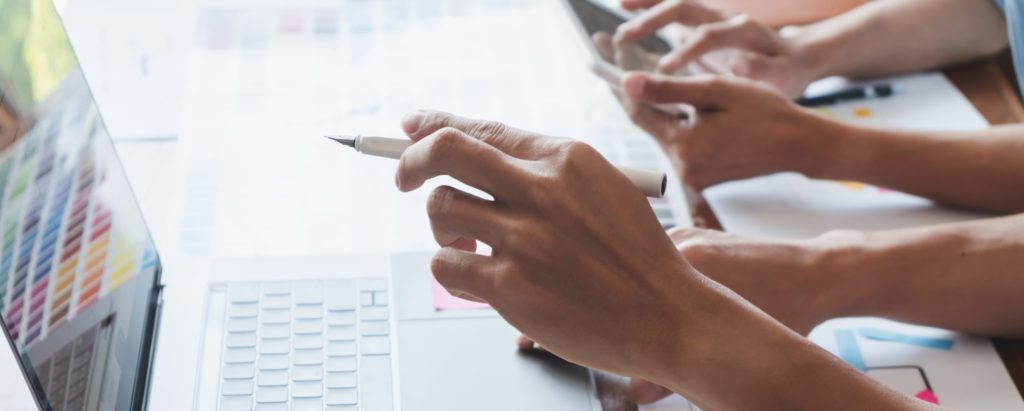 Our Campaign Inception Expertise
Newbird is here to help. As a campaign development agency we blend creative, research-backed ideas with strategic thinking to develop highly engaging, multi-platform campaigns that speak to audiences on a personal level. Our specificity is key to a killer campaign.
Newbird's Campaign Development Approach
When it comes to developing campaign ideas that resonate, we've got the team and skills to make it happen. Our fool-proof approach focuses on understanding your brand and your customer's journey—first and foremost. We take the time upfront to learn about your business goals, needs, and challenges. We'll also talk about what's most important to you in terms of your brand and performance. That way, you can rest assured knowing you're getting marketing with the right data and analytics to support it.
Discovery
Led by our team of marketing strategists, we'll learn more about your business, its products, your competitors, and your customers' pain points to evaluate how we can help you reach your goals.
Planning & Strategy
To create your unique marketing campaign we work with you and your team to understand your goals and process so our ideas more than just work, they convert.
Design & Development
After our prep work is done we'll move into brainstorming. Using our strategy as the foundation, we'll design the look and feel of your campaign in alignment with your brand. As we develop your messages we'll integrate as many data points as possible: google analytics, heat mapping, and tracking so you'll continue to get the most data out of our efforts. But we don't stop there, we'll do quality & assurance tests before we let the world see it too: examining and testing on multiple devices (just to name a few).
Data & Analytics Reporting
We'll manage, monitor, and maintain your campaigns—optimizing anything we can along the way.
Our process runs deep
01.
Discovery
Let's dig in deeper. First, we learn about you—then we get to work. Sound good? We think so, here's why.
02.
Project Plan
From there we plan the work, then work the plan. Meanwhile, we give you a bird's eye view of everything we're working on together.
03.
Project Kickoff
A solid strategy is at the heart of everything we do. We'll never kick off a project without it.
04.
Ongoing Design, Development, Marketing
We know running a business takes constant effort, and we're ready to help.